Applications available for Texas Reskilling grant at MCC
By Candace Kelm
College students affected by COVID-19 can now apply for Texas Reskilling grant funds through McLennan Community College to help get back on track to earning a certificate or degree. MCC was awarded $112,500 in funding by the Texas Higher Education Coordinating Board to help 75 students who stopped attending classes due to the pandemic and wanted to continue their education.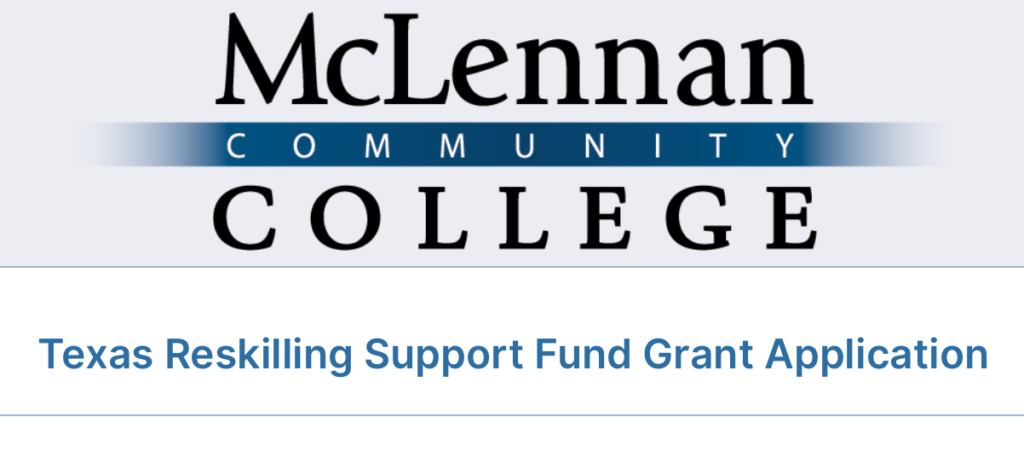 The program is also available to displaced workers affected by COVID-19 needing to gain new skills to re-enter the workforce. More than 70 of MCC's degree and certificate programs are approved for the grant funds, and eligible students will receive $500-$2,500 per semester to be enrolled either full or part time.
To be eligible, students must:
* Be a Texas resident eligible for in-state tuition;
* Have filed a Free Application for Federal Student Aid (FAFSA);
*       Have financial need and be eligible for federal Title IV aid (students enrolled in short-term non-eligible Title IV workforce credential programs, but who are otherwise Title IV eligible, may be included);
* Have affirmed they were affected by COVID-19;
* Be enrolled in an eligible undergraduate or short-term workforce credential program either full or part time;
* Have not been enrolled in an accredited postsecondary institution during the Fall 2020 semester or previous six months; and
* Must be within 12 months of completing their credential program.
Interested students should complete the online application. Registration is still open for those wishing to continue their education this spring. Spring Second 8-Week classes begin March 15. For more information or to enroll for spring classes, contact Highlander Central at 254-299-8622 or [email protected].
The Act Locally Waco blog publishes posts with a connection to these aspirations for Waco. If you are interested in writing for the Act Locally Waco Blog, please email Ferrell Foster at [email protected].
(Visited 76 times, 1 visits today)