We all win when women win
By Dexter Hall
As we approach Mother's Day, my mother Mrs. Mildred Y. Hall has weighed heavy on my heart. I lost my mother on Sept. 3, 2019, and not a day has gone by that something has not reminded me of her.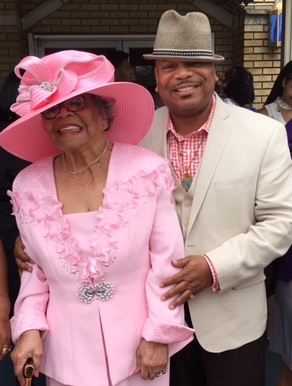 My mother was a fiercely independent woman who raised five kids and worked her entire life until her health failed. As a kid I knew she worked a lot and sometimes held two jobs. Because of her job(s) she wasn't always able to make it to my school events. While it was disappointing, as an adult doing financial security work in our community, I have an even better understanding of "WHY."
The pandemic has been a force to be reckoned with across numerous fronts. This beast has shined light on many disparities in our community, including those impacting women, as it did my mother.
I was deeply troubled when the January unemployment numbers showed 346,000 members of our American community had filed for unemployment. I became more troubled and saddened when I learned 80% or 246,000 of those who had filed were women. February-November 2020 statistics show 5.3 million women have lost their jobs compared to 4.6 million men.
These numbers alone are startling by themselves but are compounded by gender/ethnicity pay gaps.
According to a study by J.P. Morgan Chase on Racial Gaps in Financial Outcomes, "Black women (like my mother) face the greatest gap in take-home income and liquid assets compared to White men, but racial gaps are larger among men than women."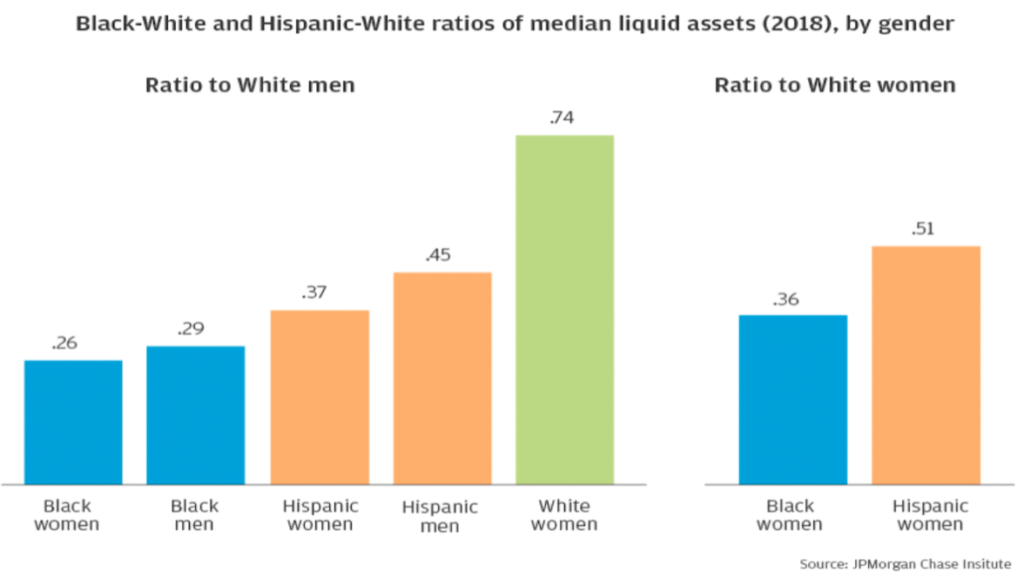 Women of color and especially Black women have been disproportionately affected by this pandemic.
Working women have now lost more than three decades of labor force gains in less than a year, as reported in the new issue of Fortune. The ongoing employment crisis, which is closely aligned with a widespread caregiving crisis, has especially hurt the women of color who disproportionately work in restaurants, retail, education, health care, and other "essential" industries. These workers, who are often paid very low wages, rarely have the option of working remotely and trying to schedule their paid work around remote learning and other childcare responsibilities.
My mother would say she has known this to be true long before a pandemic.
Having less costs more – especially for those trying to invest in their own education. Black graduates with bachelor's and associate's degrees carry 13% and 26% more student debt than their White peers. They also get paid less, earning 27% and 14% less for the same degrees.
Thasunda Brown Duckett, CEO of Chase Consumer Banking at JPMorgan Chase, says we must move beyond the "ingrained perception that talking about money and race is taboo, and that financial hardship results simply from bad personal decisions. . . . It also requires moving beyond a culture with the prevailing ideology that success comes simply from individual responsibility."
While my mother was not the CEO of a bank, she certainly managed what she had while working two jobs and raising a family like she was the leader of one. I salute my mother, Mrs. Mildred Y. Hall and the fight she instilled in me to fight for our community and ensure an inclusive economy for all.
When women win, we all win! Happy Mother's Day.
Prosper Waco welcomes you to join us in the fight for an inclusive economy for women and everyone. Please contact me for opportunities to assist at [email protected].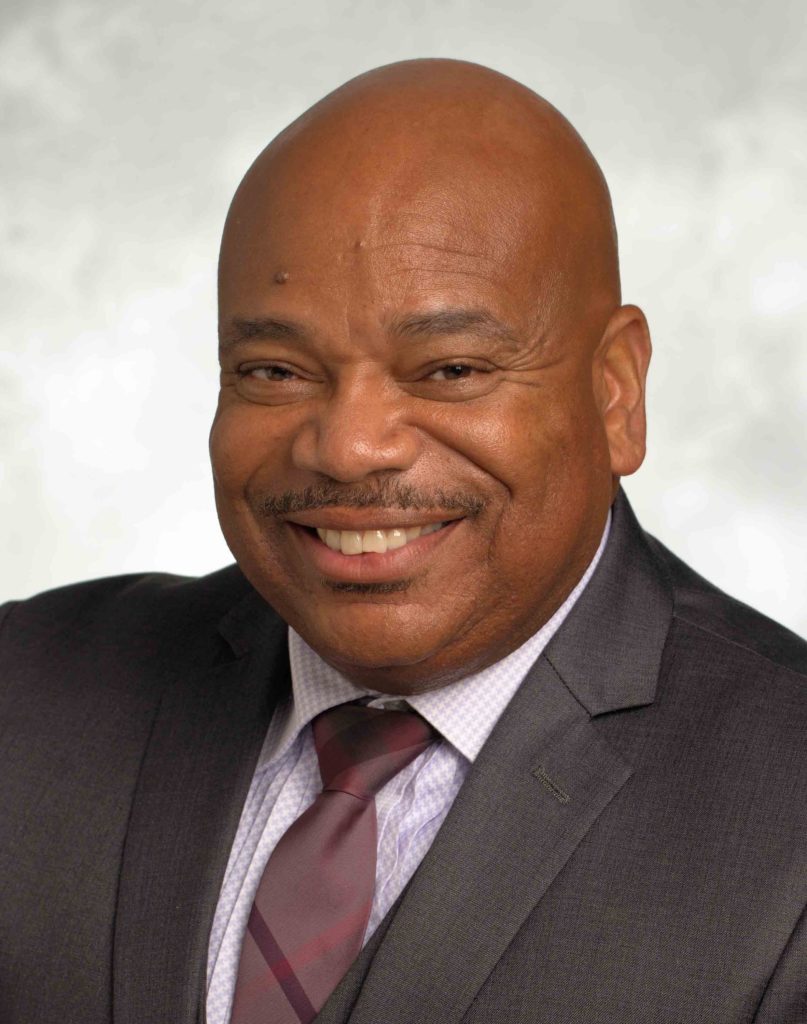 Dexter Hall is chief of staff and senior content specialist for financial security with Prosper Waco.
The Act Locally Waco blog publishes posts with a connection to these aspirations for Waco. If you are interested in writing for the Act Locally Waco Blog, please email Ferrell Foster at [email protected].
(Visited 135 times, 1 visits today)