The farm is opening up; World Hunger Relief has plans
By Chase Jensen
World Hunger Relief, Inc., is thrilled to welcome Wacoans back out to the farm this summer!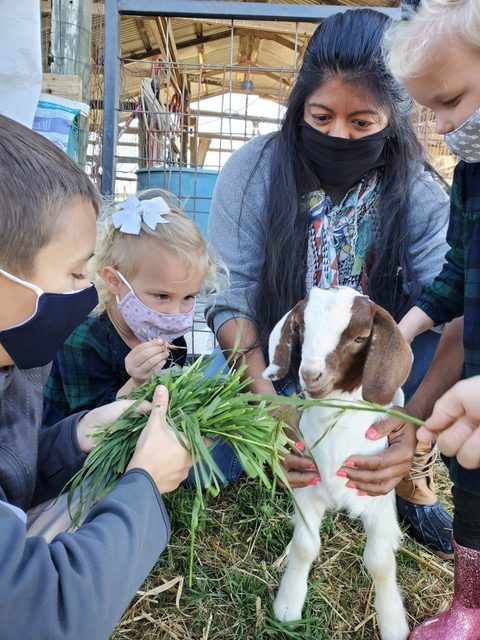 As with so many organizations, our plans last summer were either canceled or seriously reworked to fit into a virtual format. We had a blast with local youth during our online summer program but missed seeing the contagious wonder and curiosity that kids have when they get to explore our farm in person.
While we were able to convert educational opportunities into an online format, all of our community events had to be canceled, including our annual Farm Day and Night on the Farm dinners. But while our city was closed we remained hard at work learning, revising curriculum, and feeding Wacoans through our C.S.A. and our Produce Prescription Program.
We are definitely ready to welcome Waco back to the farm though! In April we were able to host our first Night on the Farm dinner of the year, which featured delicious food, live music, and a beautiful outdoor covered setting (even with a little rain!). Our next Night on the Farm dinner is scheduled for June 3, and we expect it to be just as memorable a time.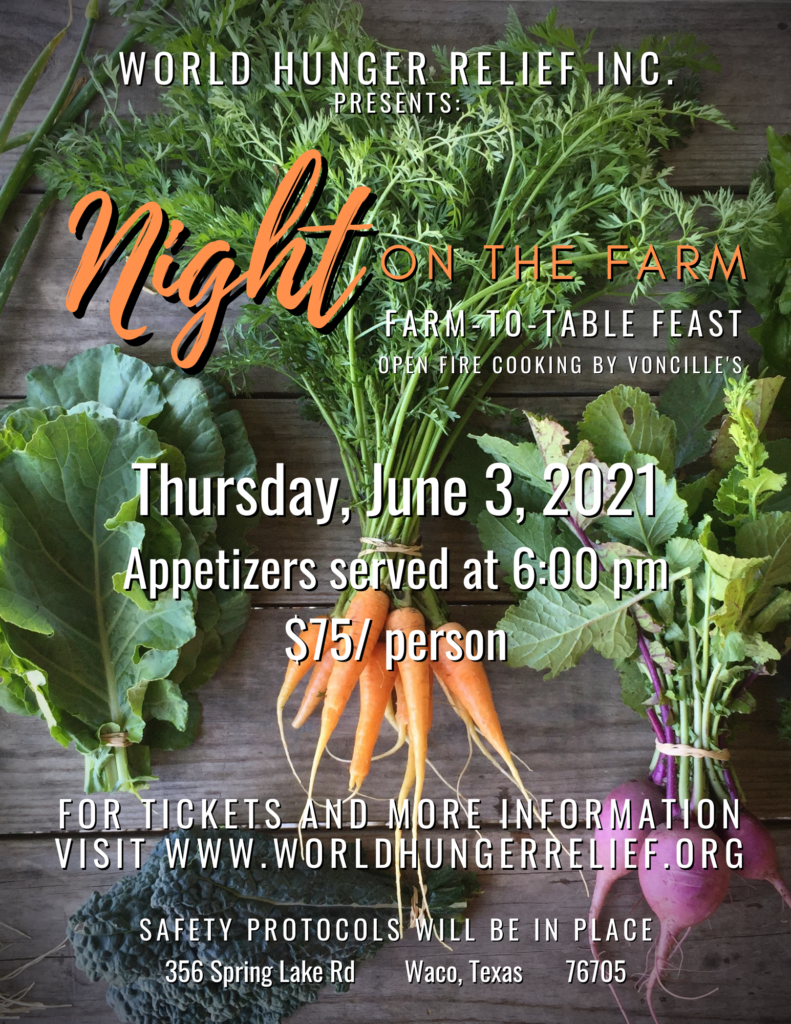 These dinners allow us a chance to show off the farm, give people a chance to taste the food we raise on the farm, and share a bit about our current and upcoming activities. There are still a few spots available, so if you'd like a seat at the table register soon at www.worldhungerrelief.org!
The farm is also hosting two weeks of farm-filled fun for children entering K-6th grade during the weeks of June 7-11 and June 14-18. This day camp will occur Monday-Friday, 7:30 a.m.-12:30 p.m., and includes a healthy snack and lunch. Our theme this year is Farm-to-Table, and we will be learning about different trees, plants and animals on our farm as well as engaging in fun games and engaging crafts. This is a great opportunity for kids to get outside and engage with living things after a long year inside and in front of screens! You can learn more and register by visiting www.worldhungerrelief.org/farm-camp.
Chase Jensen is director of education for World Hunger Relief in Waco.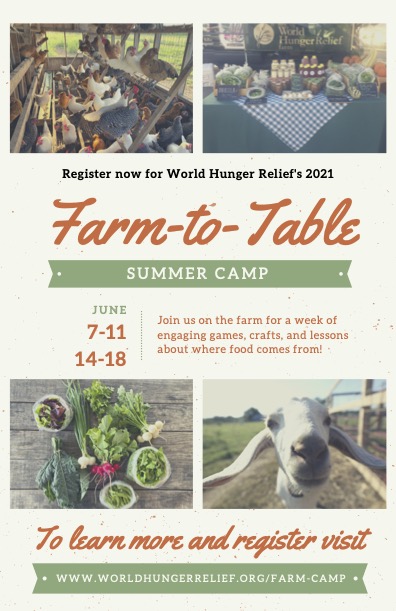 The Act Locally Waco blog publishes posts with a connection to these aspirations for Waco. If you are interested in writing for the Act Locally Waco Blog, please email Ferrell Foster at [email protected].