Lifelong Learning joins Mayborn Museum
By Terry Wright
Baylor University's Lifelong Learning is excited to join the Mayborn Museum Complex and give our long-standing program a new home.  Lifelong Learning is a primarily volunteer-led membership-based organization that offers an array of learning opportunities and experiences.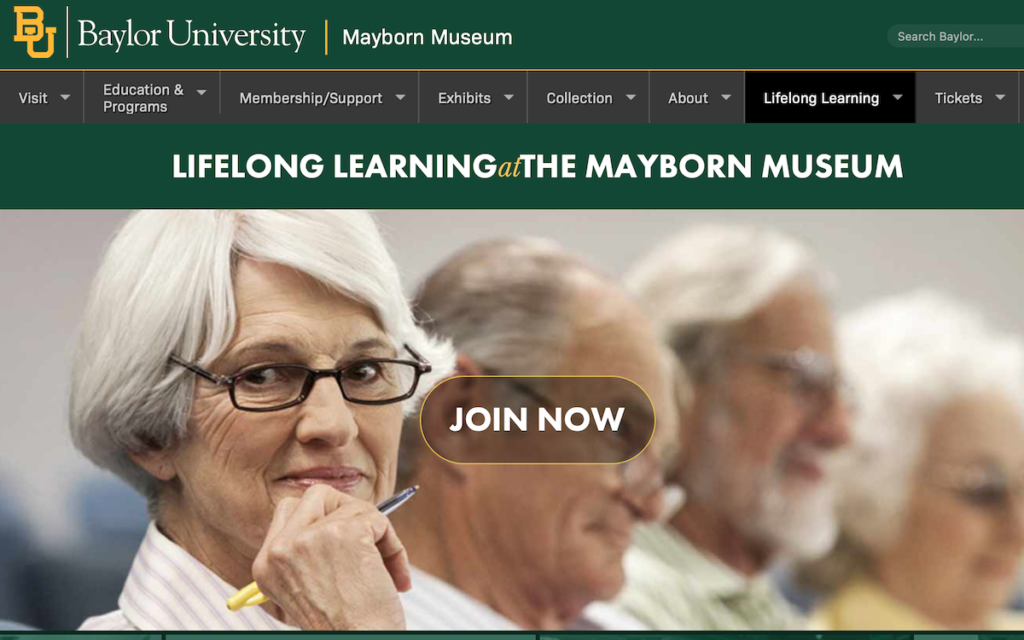 Each fall and spring semester, member-designed courses and special events entice intellectually curious adults, age 50 and older, to explore a wide range of interests. Join us if you are looking for a comfortable venue for friendship, leadership opportunities, and stimulating learning.   
Members of the Lifelong Learning program are invited to join us at the Mayborn 11:30 a.m.-2 p.m. Friday, July 30, for a Membership Picnic. This will be our first official event since formally merging with the museum June 1. This lunchtime event (food served 11:30 a.m.-1 p.m.) will include a hot dog picnic and a museum trivia contest. Admission for the event is a paid annual membership to Baylor Lifelong Learning at the Mayborn for the 2021-2022 program year.
A special museum trivia contest has been developed for the event for those who want to participate. LLL members will receive a form to fill in the blanks as they move from room to room in the museum. The activity is designed for approximately 60-90 minutes of museum viewing. Forms can be submitted at the end of the activity (before 3:00 pm) with the five LLL members earning the most points receiving prizes.
Current, former, and new Lifelong Learning members are encouraged to sign up for membership prior to the Membership Picnic. Membership status will be verified before admittance. A Lifelong Learning membership includes a membership to the Mayborn Museum and also enables the LLL member to enroll in fall/spring courses for the coming year at $20 per course, as well as to attend coffee speakers and other special events.
Learn more about Lifelong Learning and purchase a membership at baylor.edu/mayborn/lifelonglearning.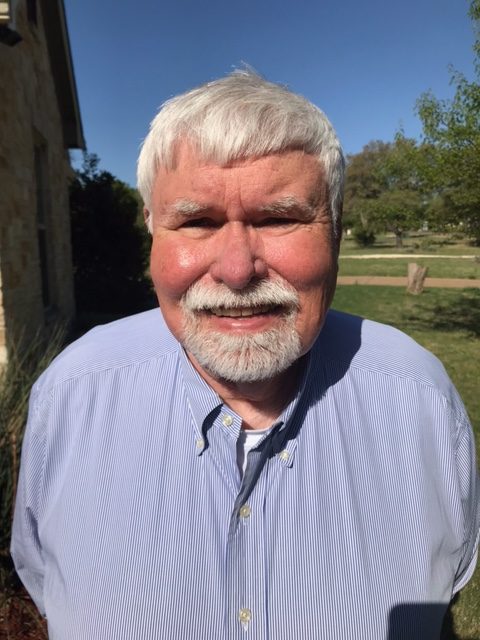 Terry Wright has called Waco home since 1981. He initially worked for a local nonprofit. In 1997, he joined Baylor as the system analyst in the Office for Scholarships and Financial Aid, where he worked until his retirement in 2017.  Terry was introduced to BU Lifelong Learning by his wife, Linda, where they have both been active in courses and events for many years. He was installed as president of the organization in June.
The Act Locally Waco blog publishes posts with a connection to these aspirations for Waco. If you are interested in writing for the Act Locally Waco Blog, please email Ferrell Foster at [email protected].