Olive Door Imports Grand Opening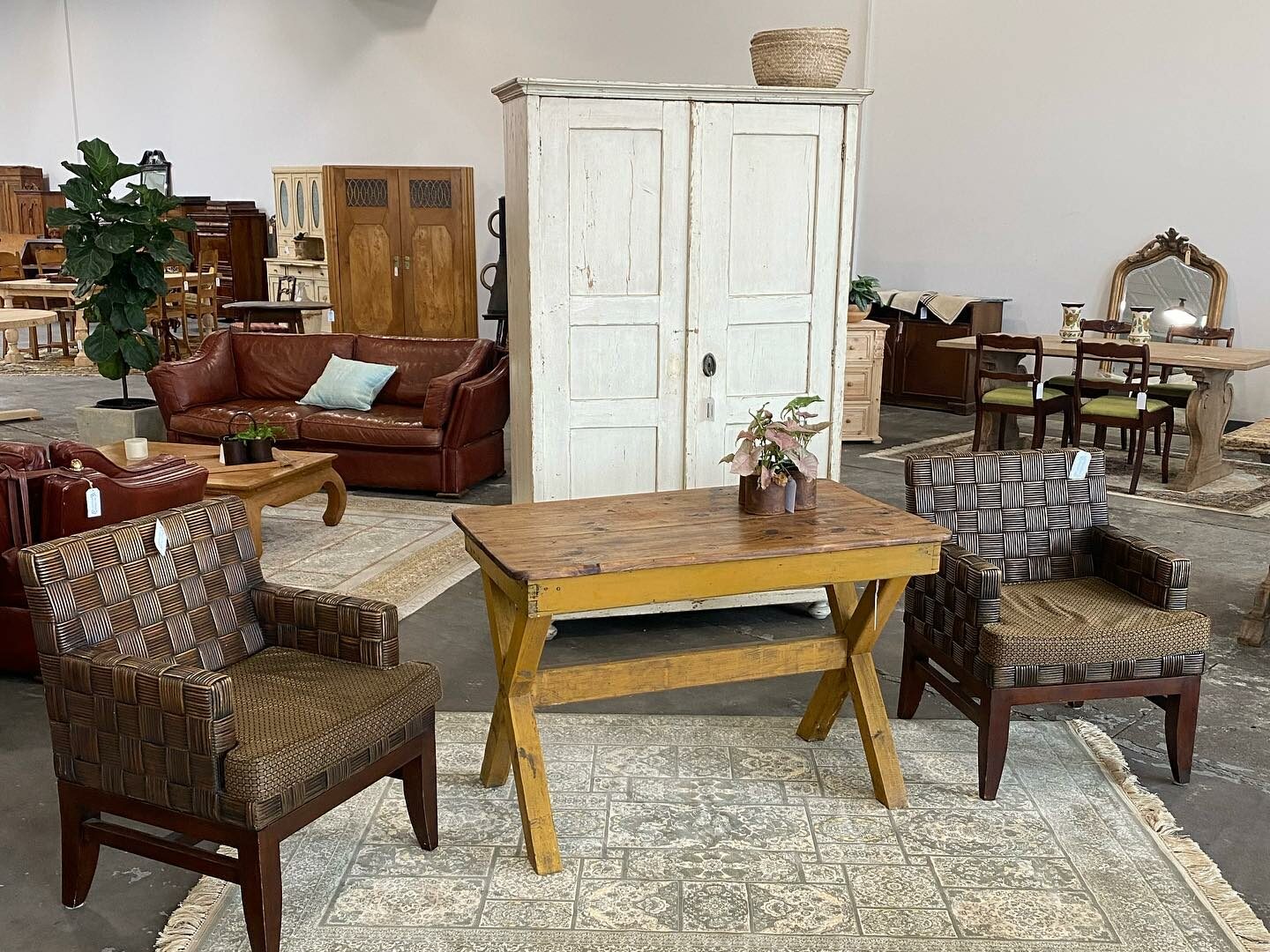 Waco is proud to welcome Olive Door Imports to the Downtown scene. Located at 924 Austin Ave, Olive Door Imports store sells 17th-18th century furniture with a story. Each piece is hand-selected from Europe – places like Denmark, Brussels, Hungary, and other eastern European locations. Owner Shelley Gay says opening the store was a dream 20 years in the making. She chose Waco as the ideal location after a falling in love with the community on a weekend visit. Shelley's goal is to offer affordable, artistic furniture for the creative who wants to make their space truly their own. According to Shelley, these are "pieces you may not have seen before and may never see again". 

We'd love to see you at the Grand Opening happening January 15th from 6-9 pm! This isn't your ordinary grand opening: January 15th will also feature stunning artwork by DVLVD LLC. If this name sounds familiar, you may remember an art expo hosted at Cultivate 712 in 2020 or seen any of the DVLVD mural paintings throughout town (the most recent work being the Cactus Rose face, the interior of Milo All day, and the mural on the Dr. Pepper Museum). DVLVD (pronounced Devolved) is a mural and design group based in Waco, TX. The team includes Cade Kegerreis, Cole Henry, Kyle Antis & Kaleb Antis. They specialize in hand-painted works that range from large-scale public art projects to small business storefronts. Founded in 2020, their mission is to bring forward the art of empowered artists to the public. Waco is so pleased to have this team of artists dedicated to unity, diversity and connection. For more information, you can visit their Instagram page @dvlvdmurals or visit the website www.dvlvd.com. 

Mark your calendars for this awesome grand opening on Saurday, January 15th – you won't want to miss it! Art from DVLVD will continue to show through the end of February. Olive Door Imports hopes to feature the work of artists at shows every 6 weeks. Shelley, Brooks, and the team look forward to meeting you and the rest of the Waco community.
(Visited 423 times, 1 visits today)