The Salvation Army, Walmart and HEB Unite to Collect School Supplies
WHO: The Salvation Army Waco Corps, Local Waco Walmart locations, Waco HEB Stores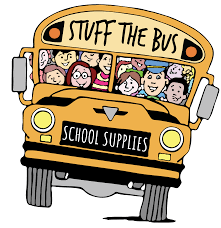 WHAT: The 2023 back-to-school campaign encourages shoppers to purchase and donate school supplies and other requested items at the Salvation Army collection bins at Walmart on Franklin and in Hewitt from August 4th to August 6th. Additionally, all Waco HEB stores will be collecting Back to School donations for school supplies, which will be purchased for distribution by The Salvation Army. The aim is to provide new school supplies to 300-500 students in the McLennan County community, ensuring they have the necessary materials for the upcoming school year.
WHY: The collaboration between The Salvation Army and local communities, along with supporters like HEB and Walmart, helps meet the needs of people and serves over 23 million Americans annually through social services, aiding communities in overcoming poverty and economic hardships. This joint effort ensures children in Waco and surrounding cities have the school supplies they need for academic success.
WHEN: School supply collections at Walmart will take place on August 4th, 5th, and 6th, 2023, from 10 am to 6 pm. The HEB Back to School Event will be ongoing throughout August, including curbside purchases.
WHERE: Live event at Walmart on Sun Valley in Hewitt, scheduled for August 5, 2023, from 10 am to 6 pm. Interviews and photo opportunities can be arranged upon request before the event.