Editor: In honor of Women's History Month, we are featuring interviews with local women leaders. These pieces were written by Baylor University students from the Department of Journalism, Public Relations, and New Media.
By Clay Thompson
After living in several different countries, Creative Waco founder Fiona Bond ended up in Waco, a move that might have surprised her friends overseas, but as she put it, both she and her family fell in love with the town and its potential.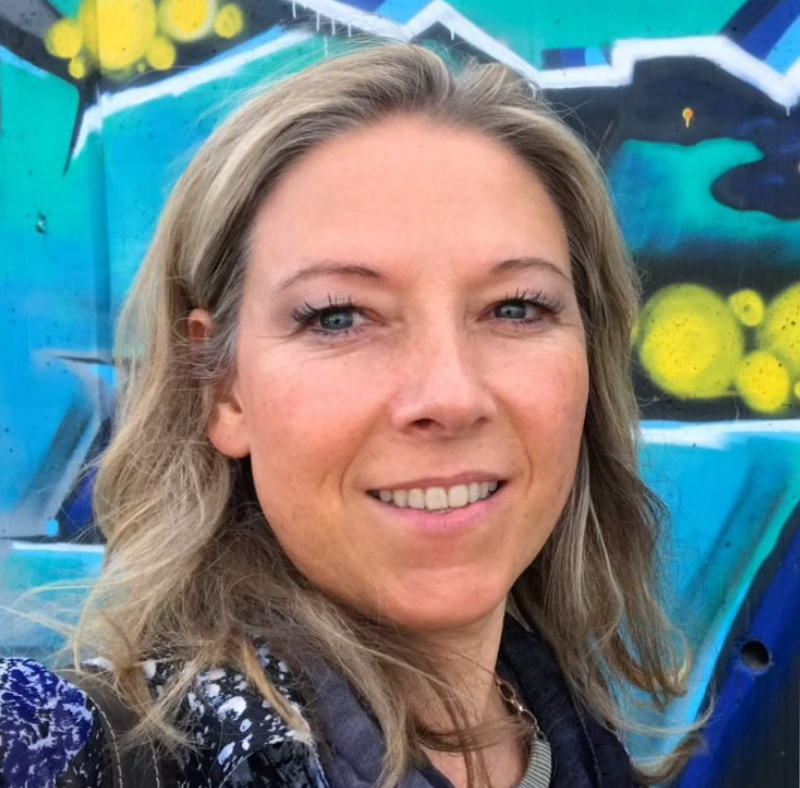 "We followed our curiosity, and the rest is history," Bond said. "When I saw Waco, I saw the green shoots of opportunity and creativity here."
What Bond said she loves most about Waco, aside from its cultural awakening, is the people.
"Every place is made by its people," she said.
Bond saw Waco as a place that had not yet woken up to its full potential. She described it as being like a slightly gawky teenager who doesn't yet recognize the extent of their true beauty and talent.
"The thing I find most compelling is that it has truly world-class talent that has not yet been discovered by the wider World," Bond said. "And we get to be the generation that cultivates Waco's cultural identity for years to come."
Bond recently earned a master's degree in business administration (MBA) from Baylor University, which, along with running Creative Waco full time and juggling family life with husband Bruce Longenecker (a religion professor at Baylor) and two active teen sons, did not leave spare time for much else. With the pandemic restricting arts programming and no more MBA study, she now has a little more time to discover Waco's other assets.
"I go kayaking on the lake or rivers every opportunity I get," Bond said. She also loves hiking Waco's abundance of trails and cycling between downtown meetings. She and Bruce are active members of DaySpring Baptist Church, and she admires the work of her fellow nonprofit leaders.
"I like to work with the nonprofits in the community. That happens mostly through Creative Waco. We love to get involved with things where we are not necessarily the lead organization, and we're coming alongside to support and add value to amazing work that other people are doing."
Bond considers herself lucky to be involved in the "awakening" of Waco, as she describes it. By working at Creative Waco, she has led multiple cultural and artistic projects that are shaping the city.
One of the early transformative projects was Waco 52, which showcased Waco as a newly designated State of Texas Cultural District. Fifty-two visual artists from Waco were selected by two international judges and had their work exhibited in the rotunda of the state capitol in 2017.
The exhibition was accompanied by a publication with preface by former President George W. Bush, and Chip and Joanna Gaines. Bond laughingly points out that this may be "the only publication in which they have appeared together – but they are all local artists, after all."
The exhibition was turned into a deck of playing cards which is still sold to support arts programs in Waco. A second exhibition of the work back in Waco became the catalyst for the gallery that became Cultivate 7Twelve on Austin Avenue where Creative Waco's office is now based.
"That project just gave and gave," Bond said. "Everybody involved benefitted hugely, and so did our community. For the first time, a large cohort of outstanding artists were proud to link their professional reputation to Waco."
Bond founded Creative Waco, a nonprofit that serves as the "Local Arts Agency" (arts council or arts commission) and whose mission is "to grow and support a thriving cultural and creative community in Waco and McLennan County." Bond said its goal is to bring together the elements necessary to grow a cultural hub where artists and creative professionals can be successful.
Bond originally discovered Waco because her husband was offered a chair at Baylor. "It was definitely not on our top 10 list of places we thought we might want to live, but when we visited for the first time, we fell in love with Waco and that relationship has deepened over time."
When her family moved here, she was surprised there was not an organization like Creative Waco that existed to develop strategy and resources for the arts. She eventually found a coalition of leaders who shared her vision that growth for the arts would mean growth and benefit for everyone.
"Everyone naturally wants to have their piece of the pie," she said. "Growing the arts is not about cutting that pie into smaller pieces to make it go further. It's about sowing the seeds for a bigger harvest – so you can cook a bigger pie – and then make more of them."
Clay Thompson is a freshman journalism major at Baylor.
The Act Locally Waco blog publishes posts with a connection to these aspirations for Waco. If you are interested in writing for the Act Locally Waco Blog, please email Ferrell Foster at [email protected].