By Jennifer Branch
Talent. It is the top need of employers across the country. Texas and Waco are no exceptions, especially with historically low unemployment rates.
As the "baby boomer" generation continues to age and exit the workforce, employers are becoming more and more desperate for adequately trained workers. The growth of a competitive economy and rapid advances in technology have changed the face of the job market and we as a community must answer.
The Heart of Texas P-20 Council is a school-to-work initiative that builds pathways from education to workplace to provide a skilled workforce. Our mission is to create collaborative partnerships that connect students to both college and career readiness. The council has historically had a strong presence of collaboration from educators, but the missing link remained – industry feedback.
My work with the Greater Waco Chamber of Commerce has been incredible. I have the pleasure of sitting down face-to-face with local employers throughout McLennan County and learning more about their businesses and the dreams and passions that led them to their line of work. I am often invited to celebrate successes, but I am also challenged with partnering with businesses to overcome issues they are facing. Ninety-five percent of the time, the greatest challenge our local businesses face is recruiting and maintaining Talent and Workforce. They often face growth restraints due to the lack of qualified workers. Markets are hot, products and services are in demand, but businesses simply cannot accommodate all requests because they do not have capacity. If they had the qualified, trained employees they need, they could more closely meet the demands.
The feedback from my visits is aggregated and collectively shared with educators, curriculum planners and community leaders. Allowing the first-hand transfer of information about the specific skills and needs the employers are looking for has helped the P-20 Council's overall local mission and commitment as well as supported the state's 60×30 strategic plan for preparing students for the workforce. The newly launched Talent Portal www.WacoTXJobs.com and the ongoing, strategic relationship with the US Army's Fort Hood Soldier for Life Transition Assistance Program are other examples of workforce initiatives I focus on as well as continuing to support our local industry and community partners.
One thing that I have seen that is most encouraging and fascinates other economic developers is the collaborations within our community. Waco has brought to the table City and County officials, regional early-ed public and private schools, leaders from TSTC, Baylor University, McLennan Community College, Texas Tech University at Waco, Tarleton State University – Waco, Workforce Development Boards and other community and industry leaders, literally all focused on the same end goal.
While change certainly is underway in our community to develop a robust talent pipeline for employers and to give job seekers more and clearer options and career pathways, we must continue to collaborate and push for continued change. A healthy economy and job market lead to healthy communities, which lead to healthy businesses and healthy families. The bottom line is that there is no growth without talent. Partnerships that nurture, grow and diversify the talent pipeline are vital and partners in McLennan County should be proud of the work started.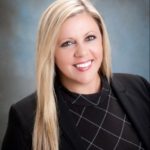 Jennifer Branch serves as the Director of Existing Industries and Workforce Development on the Economic Development Team at the Greater Waco Chamber. She is also on the Workforce Development Board as the Co-Chair for the Texas Economic Development Council. She relocated from Dallas to Waco 10 years ago and is settled in China Spring with her two daughters. In her "free" time she enjoys all things outdoors, especially on the lake or one of the rivers flowing through our city center. Along with being an ambassador for our community, she is also an active advocate for many non-profits for which she has a passion.
The Act Locally Waco blog publishes posts with a connection to these aspirations for Waco. If you are interested in writing for the Act Locally Waco Blog, please email [email protected] for more information.
By Bart Townsend
Why Waco? This question has been asked of me many times since starting a business here in late 2010 and moving here in August of 2012. It has been asked in many contexts for many reasons. It has been asked out of curiosity about me and my family. It has been asked by people looking for information on my business. It has been asked by business people who are interested in possibly moving their businesses to Waco. The question seems simple, but the answer can be rather in depth.
I had the opportunity in January to attend the SHOT Show, a gun industry trade show in Las Vegas. The trip was two-fold in nature. First, I wanted to grow my own business. We have a precision machine shop that machines metal and plastic component pieces for the aerospace and industrial sectors. We would like to expand into other sectors. My first purpose for being at the trade show was to find new customers.
Second, the Waco Chamber of Commerce was also attending, and they had asked me to meet with businesses that might be interested in moving to Waco. By the time we arrived at the show, we had both independently done our homework and had each created a list of businesses to target. Combined, the list was 67 companies. We had our work cut out for us. The ensuing conversations were all very interesting.
The companies that we approached about Waco were cautiously curious at first; then they tended to open up. Our conversations normally started with introductions and inquiries as to the strength of their businesses. We would ask about their current locations and inquire about the potential of moving. Most would say they had thought of moving and said Texas was in their top three possible locations.
We would then ask if they would consider Waco as an option. That's when we would get the question, "Why Waco?" We looked forward to this question. The Chamber representative would explain all the economic advantages along with many other positives. The company representatives would ask more questions. Often their questions had to do with the level of education and employee competencies they might find in Waco. How would they find employees? How would those employees get trained? How were the local feeder programs for future employees? My job was to be the "live example" of how this all works. I would talk about TSTC as the local technical school that has a state presence. I would also talk about GWAMA (Greater Waco Advanced Manufacturing Academy) at the high school level and the fact that most ISD's within a 45 minute commute are participating.
They asked questions about my experience with both schools. I talked about the level of experience and schooling of my current staff. I mentioned the business advisory committees that are present at most all the schools in the area. I talked about the industry/school collaboration that takes place. This was received favorably and led to more questions that showed great interest. We would mention MCC with Tarleton and Texas Tech at the University Center. We would talk about Baylor as a great private four-year option.
They would ask about Waco's location. How does that help or hurt business from customers and the supply chain? We would explain the economic triangle of Texas that includes DFW, Houston and Austin/San Antonio as the three points of the triangle. The bulk of the state's business is being conducted in that triangle. We pointed out that Waco is located equidistant from DFW and Austin on the route 35 leg of the triangle. Transportation was also an issue. They were interested to learn about the Waco airport and about the close proximity of other larger airports. They also wanted to know if there were complimentary businesses in town. Businesses that a company would need to help them prosper since most companies cannot be everything.
It was very apparent in visiting with these interested companies that the efforts to evolve and make Waco a business solution for outside companies needs to continue. Education is paramount for any community's success, and Waco is in a great position with all the educational institutions present in the area. The challenge is the continuous evolution that needs to occur to meet the needs that will allow Waco to prosper. I am very excited to be part of the Waco community both from a business perspective and also personally.
We were very well received by many companies. The level of information available and organization that the Chamber was able to present gave everyone that we met a good sense of the very positive Waco attitude. It was that same positive attitude that brought me and my business to Waco a few years ago!
---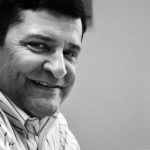 Bart Townsend is the president and co-founder of T Squared Manufacturing. He along with his wife and CEO, Deb operate T Squared Mfg. The shop is an aerospace certified machine shop dedicated to treating customers, suppliers, and employees with respect and expecting the best from all. To learn more about us go to www.tsquaredmfg.com.