By the City of Waco
Fall is severe weather season in Central Texas. Stay informed by signing up for free emergency notification by visiting the Heart of Texas Council of Governments website.
HOTCOG, along with Bosque, Hill, Falls, Freestone, Limestone, and McLennan counties, is proud to offer this service to the public at no cost.
This emergency alert system gives local emergency management, public safety, and governmental jurisdictions a chance to inform you directly in case of an emergency incident or public threat. This phone and email system is designed to provide direct emergency messages to the public, quickly and effectively.
Types of events that you may receive messages about are:
Natural disasters such as fires, floods, tornado warnings, and other severe weather
Man-made disasters such as bomb threats, hazardous material incidents, or terrorism threats
Evacuation notices and criminal threats
Boil water notices or water outages, or
Public health threats
Sign up with accurate contact information to ensure you can be contacted when emergency messages are sent by your local officials. You will receive time-sensitive messages wherever you specify, such as your home, mobile or business phones, email address, text messages, and more. The provided information will only be used for our emergency notification system and will not be used or released to others.
The Act Locally Waco blog publishes posts with a connection to these aspirations for Waco. If you are interested in writing for the Act Locally Waco Blog, please email Ferrell Foster at [email protected].
By City of Waco staff
The City of Waco, Lions Park Trust Board, and many community partners are pleased to announce the revitalization of Waco's beloved treasure, Lions Park, at 1716 N. 42nd St. John Tipton, immediate past president of the Waco Founder Lion's Club and a member of the Lions Park Trust Board, said they are interested in a larger partnership that will allow for planning, revitalization, and most importantly, a continuation of this special park venue for children.
"We are grateful for our patrons, volunteers, and the entire community's support of Lions Park over the years and look forward to the next phase in partnership with the City of Waco and other community organizations. The future of Lions Park is bright," said Tipton.
According to City Manager Bradley Ford, while the park will temporarily close to undergo a strategic planning and rebuilding process, the City of Waco anticipates committing $2 million to ensure the brightest future for Lions Park.
Lions Park was established in 1952 by the Waco Lions as a unique and popular place for children. Volunteers and community organizations, such as the Junior League of Waco, have donated hundreds of hours and resources to the park.
"Lions Park is a unique place for families to gather, and I'm excited we have the opportunity to reimagine this park so it continues to be the community asset it has been for nearly 70 years," said Mayor Dillon Meek. "Our community remains deeply grateful to the Waco Lions for building and maintaining this unique family treasure over the years. I also want to assure the children of Waco that while adults will be involved in the planning process, we will certainly include our young people for help with the design and amenity selection. After all, this park is for the children of our community."
In 2018, Waco Foundation convened a group of partners interested in the park and ultimately commissioned a survey receiving more than 2,000 responses. Results of the survey were overwhelmingly positive when asked about the park's value to the community. Additionally, many indicated a desire to support the park by donating time, money, and input.    
"The survey allowed us to better understand how the community feels about Lions Park," said McLennan County Judge Scott Felton. "It is crystal clear that the park is not only a valued place for entertainment but a true gathering spot for families across Waco that spans generations. I am just one of many grandfathers who brought my children and grandchildren to the park for a one-of-a-kind experience in McLennan County. Now we have the chance to revitalize this community asset to make sure Wacoans now and into the future will be able to enjoy everything it has to offer."
Activities at the nearby BASE facility will complement the park and enhance visitor and resident experience. Wes Allison, president and CEO of Heart O' Texas Fair and Rodeo, is interested in the future of the park, as well. "As our neighboring campus continues to expand with new facilities like the BASE at Extraco Events Center, it is really helpful to know how important Lions Park is to our community. The HOT Fair & Rodeo has wide-ranging experience with family entertainment and attractions, and so we will look for ways to partner and provide our expertise in future plans."
The immediate future of Lions Park includes continued meetings of community partners, site plans, and community fundraising. All plans will be designed to preserve the Waco Lions' intent and the final project will remain affordable and relevant for Waco families.
Community members interested in learning more, receiving updates, and potentially contributing to the future of the park should sign up for updates at lionsparkwaco.com.
Community partners that participated in initial convening:
Waco Lions International
Waco Foundation
Heart of Texas Fair and Rodeo
Junior League of Waco
McLennan County
City of Waco
Waco City Council
United Waco
Waco City Council
United Way of Waco-McLennan County
Rotary Club of Waco
Baylor University
Waco Parks and Recreation
In honor of Black History Month, we are featuring interviews with local Black community leaders. These pieces were written by Baylor University students from the Department of Journalism, Public Relations, and New Media. The students asked questions about what the leaders love about Waco, and we are excited to share their responses with you this month.
By Lauren Boyt
McLennan County Commissioner Pat Miller has a unique view of the Waco community, as she has served on several local committees for over 20 years. Being the first Black woman to serve on the commissioners court, the Precinct 2 representative knows a few things about the ins and outs of local government and its importance in the lives of everyday people.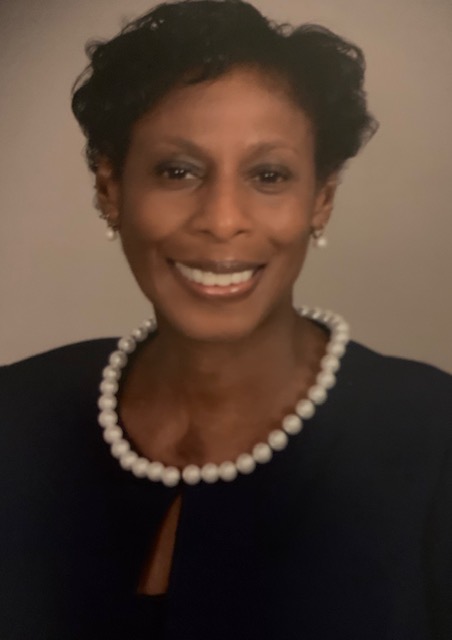 With 23 years of experience, Miller easily won her position on the court back in 2018. She said she knew not many people were as qualified as her, which gave her the confidence to run.
Miller said the commissioners court "has always been a gentlemen's club." There are 254 counties in Texas, with 1,014 commissioners total. At the time Miller ran, only 50 women and six Black women served in the role statewide.
Miller has paved the way for not just women, but specifically Black women in local government.
"What I hope that my term on the court says to young women is that the ceiling is only as high as your talents and your vision. Nothing out there is off limits or out of reach," Miller said.
Miller has served on many councils, including Live Oak Classical School Community Outreach and Engagement Committee, Community Race Relations Coalition Board of Directors, the Eastern Waco Development Corp. Board of Directors, Compassion Ministries Board of Directors, United Way Allocations Committee, and the Women's Resource Center Advisory Board.
The commissioner has noticed county government to be unknown to many citizens, which is interesting to her because, "it touches our day-to-day lives in ways people don't really realize," Miller said.
Miller strongly recommends watching and attending city council, commissioners court, and school board meetings as a way to begin involvement in local government. Miller said those three areas of government "touch your lives in all ways."
"To really be in tune with what is happening to you and your children, you need to at a minimum watch [the meetings] on TV," Miller said.
Watching and attending meetings, volunteering to be on commissions and taking advantage of connections is the best way to get involved in local government. Miller said attending these meetings might pique one's interests in a specific area. One can then reach out to the person in charge of that commission or coalition to ask for ways to be involved.
"We all crave volunteers, especially young volunteers to start serving and working in some capacity with us. It won't be hard to get pulled in as long as you avail yourself," Miller said.
Reminiscing on the personal effect of her time in local government so far, Miller said, "a lot of my long-lasting alliances have come through a period of crisis that working through has evolved into long-lasting friendships."
Miller loves her Waco community and is dedicated to serving it. She has enjoyed friendships that have lasted decades.
Waco is "kind of like coming home to grandma; it's welcoming, it's warm, and it's nurturing for all intents and purposes," Miller said. "Anyone that comes to Waco should get the sense that Waco wants you to succeed."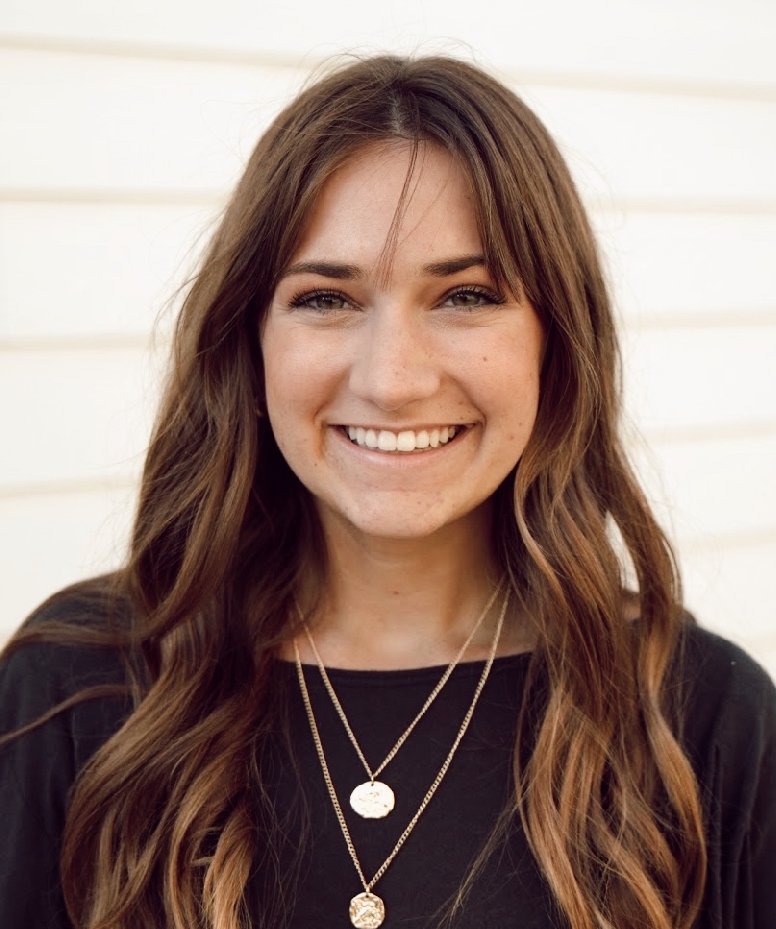 Lauren Boyt is a sophomore public relations major at Baylor University from Midland.
The Act Locally Waco blog publishes posts with a connection to these aspirations for Waco. If you are interested in writing for the Act Locally Waco Blog, please email Ferrell Foster at [email protected]rg.