The American Journalism Project, in partnership with Waco Foundation, is hiring "community listening ambassadors" to help the project learn how people throughout the Waco area get the local news and information they need.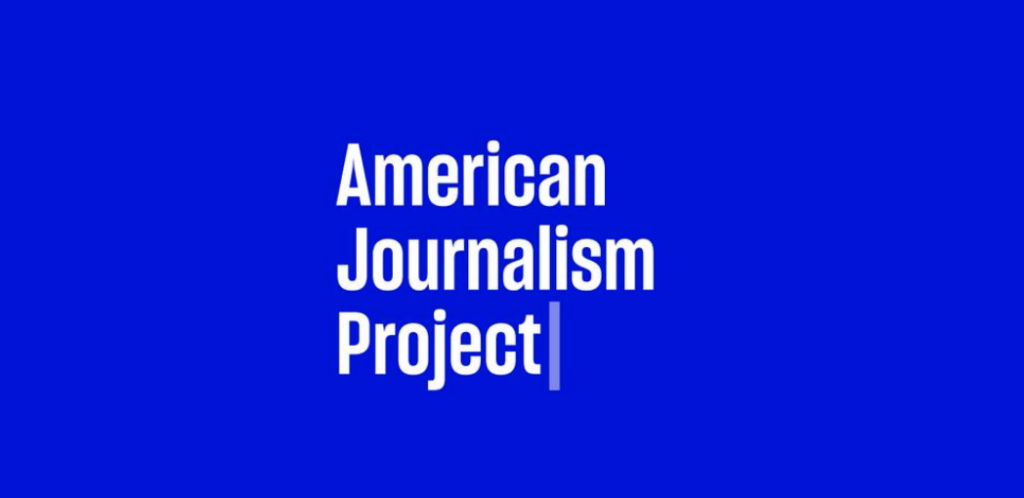 These ambassadors will help AJP hear from people with many different backgrounds and perspectives. This is a paid opportunity. We're looking for:
* Residents of McLennan County, Falls County, and Hill County with deep ties to their community; and
* Good listeners who are respectful, caring, and curious.
It is a plus if a person has experience in community service, neighborhood advocacy, or community organizing is a plus. And people who are networked with rural communities are encouraged to apply.
People from the Black, Hispanic (Spanish-speaking), Native American, Asian descent, and immigrant communities are encouraged to apply.
The work can all be done remotely. It includes:
* Reaching out to people in an ambassador's networks in whatever is the best way for them (phone calls, text messages, emails, over the fence);
* Conducting brief, informal interviews and taking notes to share what you learn with our research team;
* Regular check-ins with the research team by phone and/or video call;
* Making introductions and recruiting folks to take surveys and participate in focus groups;
* Sharing ideas and feedback about who AJP needs to hear from and what should be asked; and
* Average time commitment is 3-5 hours per week for about 12 weeks.
This is a community outreach and research project. Ambassadors will not be producing news or writing articles for publication. This project will run through early spring 2022. Ambassadors will be paid $20 per hour.
If you're interested, please fill out the survey, linked here.
Feel free to reach out with any questions or concerns to Fiona Morgan, AJP's director of community listening, at [email protected].
The Act Locally Waco blog publishes posts with a connection to these aspirations for Waco. If you are interested in writing for the Act Locally Waco Blog, please email the ALW team — [email protected].
NEWS RELEASE
ADOPTION WEEKEND JUNE 5-7
The Humane Society of Central Texas will participate in the ASPCA National Adoption Weekend June 5-7 to encourage the public to safely complete adoptions from home amid the COVID-19 crisis.
During this time, HSCTX will hold Zoom meetings each day at 11 a.m. for the public to participate in virtual introductions to dogs that are available for adoption. The shelter has remained operational throughout COVID, but our buildings are not open to the public. One result is that animal adoptions have decreased over the last 3 months.
We are conducting these virtual introductions to increase our adoption rate and get homeless animals into loving homes.
To find out more about our minimal-exposure, contact-free adoption process visit humanesocietycentraltexas.org or call 254-754-1454.
MORE INFO: Visit ASPCA.org/AdoptFromHome for more information about the ASPCA National Adoption Weekend, including a comprehensive map of participating animal shelters and rescue groups. This initiative will encourage the public — including people currently caring for foster animals — to complete adoptions from their homes to safely place thousands of homeless dogs, cats, and horses into adoptive homes across the country.
During this period of uncertainty, it's more important than ever for people to consider adopting a new animal not only for their benefit, but also to free up space and resources for other vulnerable animals in need.
Follow along on social media @ASPCA or use the hashtag #AdoptFromHome to see the nationwide campaign in action. Potential adopters are also encouraged to stay updated on local efforts by following @HSCTX at facebook.com/hsctx, twitter.com/drpaulahsctx,
and Instagram.com/hsctx.
#
About the Humane Society of Central Texas
As an advocate for the animals at the City of Waco Animal Shelter, the Humane Society of Central Texas provides adoptions, rescue and foster opportunities, as well as community education regarding responsible pet ownership. The partnership between HSCTX and the City of Waco Animal Services, along with the support of the community, City of Waco, Central Texas and beyond, has resulted in a current average live-exit rate of above 90%. Our goal is to save each and every healthy or treatable animal that
comes into the shelter because we believe that every Waco animal deserves a chance. With the continued help and support of every person who has a heart for homeless pets, we believe it can be done!
About the ASPCA®
Founded in 1866, the ASPCA (The American Society for the Prevention of Cruelty to Animals) is the first animal welfare organization in North America and serves as the nation's leading voice for animals. More than two million supporters strong, the ASPCA's mission is to provide effective means for the prevention of cruelty to animals throughout the United States. As a 501(c)(3) not-for-profit corporation, the ASPCA is a national leader in the areas of anti-cruelty, community outreach and animal health
services. For more information, please visit www.ASPCA.org, and be sure to follow the ASPCA on Facebook, Twitter, and Instagram.