Waterparks Open to the Public Mother's Day Weekend
Moms are the heart of every household. They know what we need before we even ask. And they rarely ask for anything in return. To honor them, Hawaiian Falls Waco is inviting Moms to enjoy complimentary admission Mother's Day weekend when the waterparks open to the public.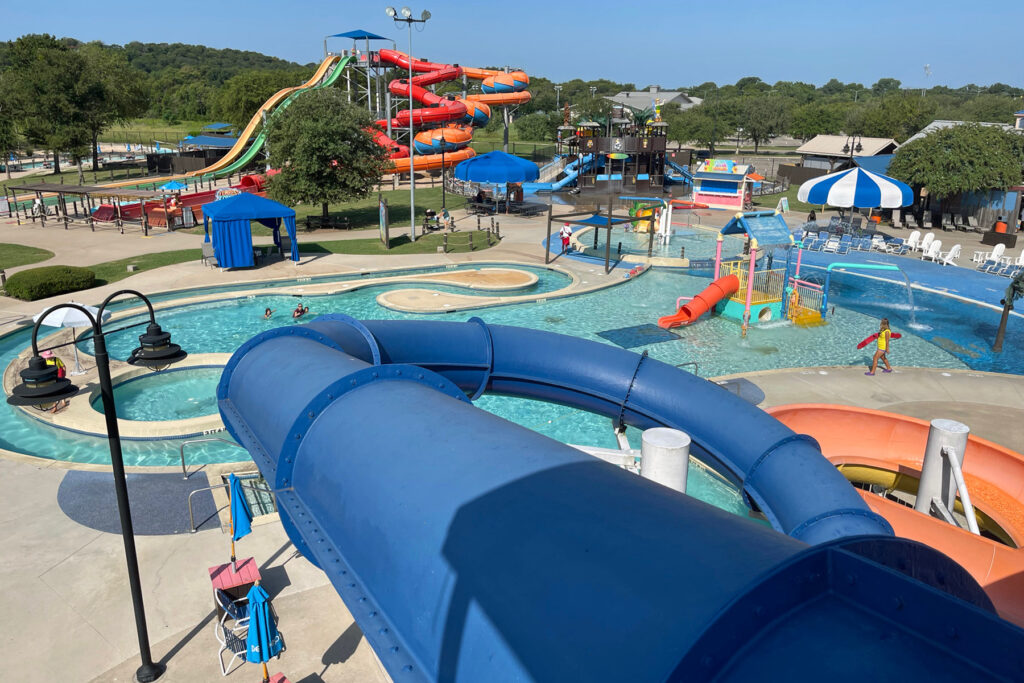 Photos by David Alvey

In addition to free admission, Moms will receive a special Hawaiian-themed gift (while supplies last) Saturday, May 13 and Sunday, May 14.
"We're inviting mothers of all ages to come enjoy a day at the park to thank them for their selfless roles as cook, chauffeur, activity director, nurse, and countless other tasks they do for their families," said Hawaiian Falls Marketing Director Ron Mckenzie. "We want Moms to enjoy a carefree day where others can wait on her. Float down the Lazy River and feel the stress melt away or recline in the shade and enjoy a cold drink while Dad races the kids down a slide. We want Mom to take away memories she'll never forget."
Hawaiian Falls will officially kick off the summer season with free admission to all active duty and retired military personnel with a valid Military ID Memorial Day Weekend, May 26 – May 29. The parks will be open daily beginning Friday, May 26.
Other special events planned throughout the summer include:
Father's Day weekend – Dads get in free June 17 – 19
Champions Day – June 20 and July 22 Champions (individuals with special needs) and their families will have exclusive access to the park from 9 am -10 am. Champions tickets are FREE and family companion tickets are only $10 (limit 4).
World's Largest Swimming Lesson – June 22
Independence Day weekend – Active duty and retired military personnel as well as first responders receive free admission.
Aloha Fest – July 15 in Roanoke, July 22 in Mansfield, and July 29 in Waco.
Family Fun Fridays throughout July with Ohana Games led by Hawaiian Falls Activity Director.
Season passholders can visit their home park to process their passes from 4 p.m. – 6 p.m. May 8 – 12 at the park's front gate.
Hawaiian Falls Waterparks are located in Mansfield, Roanoke and Waco. More information about special events, operating hours, directions, tickets and season passes, are at hfalls.com.