(Welcome to the Act Locally Waco/Towny blog series. Towny is an app that exists to connect consumers with local businesses. It's loaded with answers to the question, "Why local?" Through this blog series, the folks at Towny will be sharing the stories behind some of our high-quality, local products and helping you get to know some of our energetic local entrepreneurs. We hope you enjoy it! Supporting local business is a terrific way to support the Waco economy! Plus, it's just fun to get to know your neighbors. For more posts in this blog series, click here: Towny Waco.– ALW)
by Marissa Minter
MC Art Supplies, located at 2025 Washington Ave. in Uptown Waco, is well known as a haven for local artists. Shop Owners Aaron and Jessica Williams have created a warm environment where all artists – from the novice to the expert – can feel comfortable and find almost anything they need. We spoke with Aaron to learn more about what makes MC Art Supplies the wonderful shop artists know and love in Waco.
How did you get into this business?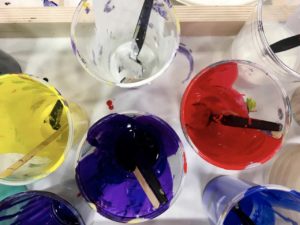 "My sister, Mackenzie, was an art student at Baylor, and she would come to MC Art Supplies to get all of her art supplies. She became close friends with the original owners, Rose and Clyde. She learned that they were going to close down the store and retire. Around the same time, my wife and I were looking for something new to get into. We wanted to start working for ourselves, and we also were excited to contribute to all that's going on in Waco. There's so much going on in the downtown area, and we're right in the middle of it. We're super fortunate to be a part of it. Anyways, long story short, we wanted to keep this place going so we took over.
Clyde just turned 91 this year, so he had definitely earned retirement. Both he and Rose were really sweet and great when helping us take over. When my wife and I finally met them it was like we had known each other for a long time. I never thought I would take over a retail store like this, but we had a lot of help along the way from people who had done this before. Rose and Clyde were very happy that we decided to continue their store."
How has your experience as a store-owner been?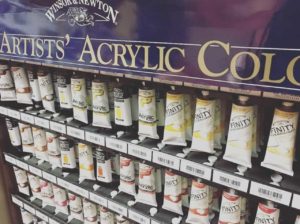 "It's been almost two years. We've survived three back-to-schools already so we're getting the hang of it. At the beginning it was chaotic and crazy but we're getting the feel for it. When we first took over the store, our biggest customers were students at Baylor and McLennan Community College. Of course, we expected to have customers through those art programs, but we were also pleasantly surprised by how many artists live in Waco. There are people moving from places like Austin and out-of-state, and they're bringing their flavor and creativity to Waco. It's neat to meet the people who come through our doors. I learn new things every single day. Every time I think I've figured it all out, there's some new item that someone will come in and ask about. And I'll say, 'let me try to make that happen for you.'"
That's awesome! Do you prioritize ordering new products for your customers?
"Well, we've had the opportunity to meet other small business owners and ask how they set themselves apart. One of the things I've learned from them is that you should create an atmosphere people want to come to. That goes hand-in-hand with doing what we can to get people the items they need or want. I'm going to make every effort to get something in our store or special order it if it's something I know we can get from one of our vendors. We really want to be advocates for our artists."
How are you and your wife as a team?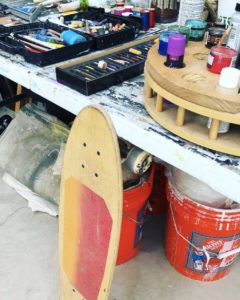 "My wife works full-time in another job, so I'm pretty much here all the time. She'll tell you that I'm definitely an extrovert. I'm not afraid to have a conversation with people, and it's where I excel. My wife is the one who keeps it all together. She's the brains behind the operation for sure. We're kind of the perfect team. She's incredibly creative, too." My wife and I have characteristics that drive each other crazy sometimes, like every couple. But we always find middle ground. We've always been a really great team from the get go."
What is your experience as an artist?
"I've always been right-brained. I'm not a painter, but I am a musician – I've always been an artistic person and appreciated art. I love seeing what an artist will create with the stuff we sell. Sometimes customers will come back with the art they've made after shopping here, and it's just incredible and brings me tons of joy."
Do you have any funny stories from your time running MC Art Supply?
"We've been doing a lot of renovations here in the store. If you've ever been to Poppa Rollo's restaurant here in Waco, you'll know there's a door that doesn't look like a door. We discover unique things like that here at the store all the time. Every time we think we've cleaned everything up, we'll get to another part of the store that's just full of surprises. Some of it has been awesome. For example, we'll find a ton of paintings from Clyde that are amazing. Then sometimes, we'll find inventory that's super old and not really needed. We've put those items on a sale table in the store."
What are some of the dreams you have for MC Art Supply?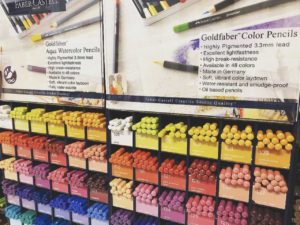 "Our biggest thing right now is that we're trying to add as much inventory as possible. We're doing that because we want to set ourselves apart from the bigger box stores that might not have as much variety. We try to find things that will get artists excited. I want the store to get to the point where people can walk in here and find anything they need.
Another thing we've done recently is added a studio room. There was a room where most of the merchandise used to be, but now it's a studio where we can host paint nights, classes, and meet ups. Community involvement is our biggest goal for next year. Starting January and February is when we'll launch that. We've got a list of people who said they'd be willing to teach these classes, and several other art groups around Waco are interested in using different spaces like ours."
Last question: what do you love about Waco?
"I was born and raised here. There has always been a sense of genuine community. Waco as a whole is a very welcoming city. The people here aren't stuck up or fake. It's really the people that make me love Waco – that and Cameron Park!"
---
When you shop at local Waco businesses like MC Art Supplies, you are not only building a robust economy, but you are also supporting your very own neighbors. Find them on Towny – the free tool making it easy to choose local.
---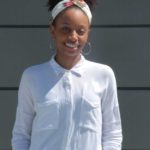 Marissa Minter is a writer and creative from Houston, Texas. Since graduating from Baylor University in 2014, Marissa has traveled, explored, and learned a lot about life and people. Marissa is passionate about Towny because she loves the idea of encouraging people in Waco to care about and support local businesses that make Waco the wonderful place it is!
By Jessica Attas
As we wrap up the year and look to the year ahead, the Texas 86th Legislative Session looms large on the horizon and front of mind.
As the organization dedicated to the economic well-being of the area, we at the Chamber seek to actively promote policies that are conducive to growing a thriving economy and community. Our ability to help develop the economy- and your ability to help your business flourish- is impacted by state and federal policies and the regulatory environment in which we operate. For that reason, your Chamber of Commerce is active in the public policy sphere, advocating for businesses to our legislators on issues of importance to our community.
Prior to every state legislative session, we go through a process to seek input from our members on their policy priorities, and with our public policy committee together with other community stakeholders, listening to the conversations being held around the state about coming policy debates, develop a relevant legislative platform to inform and guide our advocacy work in the session and the interim that follows.
The past few months have held a great deal of conversations at the state and local levels related to property tax, school finance and workforce development. Indeed, the growth of property tax and the quality and future of our workforce are both directly related to school funding, and are in fact consistently the top concerns we hear from business members.
The manner in which schools are currently funded is too heavily reliant on local property tax dollars. As economic growth occurs and values rise, the state uses the increased local contributions to themselves pay less in per-pupil spending. The state's budget plans on (and some might say mandates) that, and calls for increased property tax valuations ranging from 6-7% annually for each of the next two years. This allows the state to pay less, by shifting the cost down to local taxpayers. Where the state used to pay for the majority of per-pupil costs to educate our children, it has now fallen to 37% of the cost being paid by the state and the balance by local property tax payers. Without reform to the way we fund our schools, that will drop to just 30% by 2023. At a time when Texas already has the 46th highest property tax burden of all fifty states, this will inevitably mean millions more dollars that will have to be collected locally in order to offset the loss of state dollars. Every property owner can expect their local property tax bill to increase if no changes to the way we fund our schools are made.
The question of how we fund our schools also ties in with whether they are adequately funded. While money isn't the only determining factor, it is a factor. Money matters in education, and money well-spent can allow our schools to produce the student outcomes we need. Recognizing our currents skills gap and that our student outcomes are not aligned with what our businesses need, Governor Abbott called on three key agencies- the Texas Workforce Commission, Texas Higher Ed Coordinating Board, and the Texas Education Agency- to work together on a shared vision for the workforce our state will need if we are to keep our economic strength. That vision is called 60x30Texas, and aims to see 60% of Texans aged 25-34 hold post-secondary degrees or higher by the year 2030. This is a data-driven goal; by just 2020, more than 60% of jobs created will require some sort of post-secondary degree. The current reality provides a stark contrast. At present, just over 30% of graduating students in Texas test on the ACT or other college or career readiness measures as "college-ready," and less than 30% of high school graduates have completed any post-secondary degree six years after graduating. The implications for our future workforce- and our ability to sustain and grow our economy- if we do not act, are grave.
For these reasons, key priorities as we move into the legislative session are addressing property tax reform; opposing increases in local appraisal growth mandated by state budget planning; and increasing the state's share of per pupil spending on public education, focusing those dollars on the strategies proven to improve student outcomes in order to build a 21st century workforce. Further, the process of appraisal valuation needs reform, and we call on improvements to include local input on valuation ranges. At present, the state sets target valuation ranges based on a sample of properties, and each appraisal district has to come near that target. Aligned with our overarching support of local control, a priority is local input on those target ranges.
Because there has been significant conversation at the state level around these interwoven issues of property tax and school finance, they are key priorities for our Chamber. However, as the organization responsible for the economic development of the area, we also have state legislative priorities regarding competitive incentives, small business and entrepreneurship, and trade and international competitiveness. We continue to support the Texas Enterprise Fund- the state's deal-closing incentive fund- and call on the legislature to expand accessibility to the fund for existing businesses of all sizes throughout the state.
Of course, your Chamber of Commerce is a membership-driven chamber, and there are issues across the board that impact your ability to develop and grow your business. As an example, given this issue is focused on healthcare, we know access to a healthy workforce impacts day-to-day business operations. However, access to healthcare in Texas is limited, and in fact, Texas has a rate of uninsured more than twice the national average (26% compared to 11%). Further, Texas is also experiencing both a physician and a nursing shortage. Half of Texas counties do not have sufficient physicians for their population and thirty-five counties have not a single physician. For that reason, legislative priorities focused on healthcare include things like expanding access to healthcare coverage; prioritizing preventative and behavioral healthcare; supporting robust nursing programs and allowing those nurses to practice within the scope of their expertise; and given that doctors are most likely to work where they do their residency, prioritizing additional medical residency slot funding over new medical school funding.
Our legislative agenda is robust yet focused, prioritizing those topics of greatest impact to our businesses: business climate (including fiscal policy and regulatory reform); economic development; public and higher education; healthcare; transportation and infrastructure; and water and natural resources. To see our full state legislative agenda for the 86th session, please visit our website or reach out via email to [email protected]. If you become aware of a bill during session that would impact your business or your industry, please let us know. It is our charge to be the voice for the business community of Waco in Austin; we look forward to working and standing with you for the good of our community in the months of legislative action ahead.
---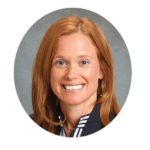 Jessica Attas is the vice-president of public policy for the Greater Waco Chamber of Commerce. She works with key state and federal elected and appointed officials to advocate on key issues of community and economic development. Attas loves thinking about solutions for big challenges, and when her schedule allows, enjoys serving as a professor in the Baylor Interdisciplinary Core Honors College. Attas has two sons and a pup who keep her busy during "down time."
by Melody Terrell
Growth, change, and choices are on the horizon for the Boy Scouts of America, and for some Waco-area girls and their families. We hear about The BSA in national news sometimes, but the quality and fit of our programs comes down to a more personal level.  Local churches and civic groups, who sponsor the troops, and the men and women who lead them have the most influence over these youth organizations. Scout leaders in Waco choose where they will serve. Families have choices about their time and interests and the youth who join organizations get to choose the right fit for them. Those who join BSA troops will have many choices within the scouting program. I'm excited about the opportunity to serve as one of the adult leaders of Family Scouts BSA Troop 308 for Girls that officially launches in February of 2019.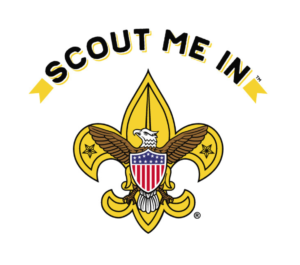 The best things about Boy Scouts are not going away. The aims and methods remain the same.  The requirements for the prestigious Eagle Scout award remain rigorous, identical for male and female youth. The values, camping, and opportunity for boys-to-be-boys remains. Girls will not be invading guy territory and feminizing it; they will form new all-female groups. The values I love about scouting remain: duty to God and country, outdoor adventure, youth-led with adult support.  I want that for girls too. A safe environment to plan, try, fail, and figure it out is probably the best reason to join a BSA scouting group. Families looking at BSA for their daughters are generally aware of the BSA experiences. Some girls have been participating informally for years.
Local churches and civic groups sponsor all BSA troops, and they select leaders according to their standards and values.  These organizations also decide if they will sponsor a separate troop for girls. Locally, several Boy Scout troops explored the idea.  The First United Methodist Church of Waco decided to take the plunge and sponsor a Scouts BSA girl troop. They already sponsor Boy Scout Troop 308, and Cub Scout Pack 308, which welcomed girls in September of 2018. When a group of parents approached First Methodist, the church leaders asked a few questions, then agreed. Boy Scout Troop 308 is a large troop with consistent leadership and plenty of trained adult support. For family convenience, all groups will meet on Tuesday evenings in different parts of the church. The committee includes families with a history of scouting and a few who are new to BSA scouting.  We have been meeting monthly since August.
Adult volunteers, after appropriate training, get to choose how they will serve.  Every adult must take the BSA Youth Protection training before they may join.  There are extensive trainings provided online and in person to adult leaders serving youth. Every scout deserves a trained leader. Adults who enjoy the outdoors may join as assistant scoutmasters and help with campouts and scouting skills.  Those who yearn for high adventure, may organize a trip for older youth to Philmont Scout Ranch in New Mexico, Northern Tier Canoe Base at the U.S./Canadian Boundary Waters, or Florida Sea Base.  Others may plan a regional summer camp experience.  They may serve on the troop committee, supporting the unit and its leadership.  Adults who have a special skill may serve as merit badge counselors. All BSA merit badges give youth an opportunity to learn about a career, life skill, or hobby.
Families make choices for their time and values.  There is only so much time in our daily lives. Some families seem to manage youth activities several times a week. It's tricky when you have both mom and dad sharing this task, but for the single parent or grandparent it can be too much. Having all the children at one place for an hour each week might be helpful.  I'm thinking coffee with adult conversation or a quick Target run. If BSA is not the right fit for your family, there are other organizations. There are groups for learning about agriculture, organizations specifically for empowering girls, sports teams, and church youth groups.  These organizations enable youth to develop their potential for leadership, make friends, and have fun. Adult volunteers are the backbone of community groups. Consider not only enrolling your child, but volunteering. The community of volunteers serving beside you will enrich your life as well your child's.
Youth have many choices.  Learning to make choices is an important part of growing up. I hope all youth join an organization that appeals to them. BSA scouts meet once or twice per year for long-range planning in this youth-led organization.  An adult committee has to approve or recommend changes to the plan based on safety and other considerations. At weekly meetings the youth make choices about merit badge study and service projects. Before campouts, small patrol groups plan their meals.  One person is chosen as grub-master and must purchase the food, divide the cost, and collect from individuals.  If the meal is not great, there is always peanut butter and jelly, and an opportunity to tweak the recipe and try again the next month. The girls will choose what they want to learn and do. There are currently 135 merit badges.  12 specific badges are required to earn the Eagle Scout rank, but the others are elective.  Within each merit badge, there are additional choices. There are summer camps nearby and far away.  There are gatherings of thousands of scouts or small backpacking trips. There are even opportunities to travel to other countries and meet scouts from all over the world. There is a world of opportunity for adventure.
I am grateful that BSA scouting is still a choice for me. I continued in scouting after my son earned his Eagle rank and started college. Now, I get to work with girls as we form this new group.  Our troop won't look like the boys' troops.  It will be a girl troop, for sure.  I can't wait to see where this adventure will take us. #scoutmein
---
Scouts BSA Program Information: https://www.scouting.org/scoutsbsa/
Find out more information about the Waco-area Scouts BSA Troop for girls that is forming!
Rally Day for Families and Girls to learn about our troop: 1/22/19
4901 Cobbs Dr. Waco, TX 76710 (First United Methodist Church of Waco)
7:00 PM
---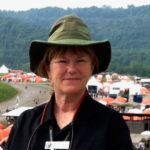 Melody Terrell is Licensed Dyslexia Therapist and retired public school teacher. She enjoys outdoor adventures with family and friends.  She volunteered at The Boy Scout National Jamborees in 2013 and 2017 and serves on the Waco-Area BSA District Committee. She will staff the World Jamboree in July of 2019 and will be the scoutmaster for Family Scout Troop 308 for Girls. She was a Girl Scout and a BSA Explorer Scout in her youth, and has been a leader for Girl Scouts, Boy Scouts, and Campfire USA programs.
The Act Locally Waco blog publishes posts with a connection to these aspirations for Waco. If you are interested in writing for the Act Locally Waco Blog, please email [email protected] for more information.