Waco Police Department took a minute before heading out on their shifts to meet Lindens! Lindens is a German Shepherd-mix and the sweetest boy! He fit right in with our officers and got ALL the attention! He's about 5 years-old, loves to meet people and is very good-natured. (Not a fan of cats, but would love a meet and greet with your family!) He is available at the Animal Shelter in Waco, 2032 Circle Road through our adoption partners the Humane Society of Central Texas.
Happy Friday, Waco!
It's the final Friday of May! We finally made it through the month. This is also the final WHOLE Enchilada that I, Debbie, will be writing for you guys. It has been an amazing year full of opportunities and I have been so blessed to work with Act Locally Waco! There are so many ways to stay active and engaged with our community so keep an eye out for future blogs and keep listening to the Know Waco podcast to get your weekly dose of Debbie!
Silent House Theatre Company presents Arthur Miller's The Crucible, the story of a young farmer, his wife, and a young servant-girl who maliciously causes the wife's arrest for witchcraft. The farmer brings the girl to court to admit the lie—and it is here that the monstrous course of bigotry and deceit is terrifyingly depicted. The farmer, instead of saving his wife, finds himself also accused of witchcraft and ultimately condemned with a host of others. They will have showtimes at various times throughout the weekend at Mission Waco Jubilee Theatre.
You're invited to Western Belle Farm for its inaugural Sunflower Festival May 28th from 10:00 a.m. to 6:00 p.m. Located in West, Texas, about 10 minutes north of Waco, enjoy over 15 activities included in your admission, including beeline mini ziplines, cattle drive barrel train, farm animals, slides, sunflower photo ops, and much more.
Bring your four-legged friend to the Dr Pepper Museum from 5:30 p.m. to 7:30pm May 28th for some pup cups, prizes from Dogtopia, PetCo, Barbells for Bullies, and Camp Bow Wow Waco, and a chance to be crowned Dr Pupper!Bring your best tricks and costumes, as we will be hosting an individual dog costume contest, a look-alike contest, and a talent contest! This event is open and free to the public and their dogs. There will be: Individual dog costume contests, look-alike contests, and talent contests; Pup Cups; Dr Pepper Floats; Splash pad for Fido to cool off; Vendors, and more!
As always, if you have information you would like to see included in Act Locally Waco (announcements, events, etc.) or ideas for a blog you would like to write, send it to [email protected] 
This is Debbie signing off, know that you know, go Waco! 
~Debbie Wright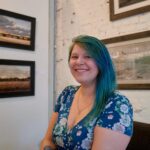 Mission Waco is seeking 5 interns for different program areas including children (elementary age), Youth (middle school & high school), Groups Mobilization, Urban REAP (environmental justice), and Social Services at the Meyer Center The internship will be from June 1 – August 2, and interns will be paid $1800 for the summer. They will be expected to engage for about 35 hours per week. Link to the website that will provide more information:https://missionwaco.org/get-involved/internship/
Students planning to enroll in summer or fall classes at McLennan Community College can take advantage of extended hours being offered by the Advising & Career Services department. Registration is currently open for Summer Minimester through May 11, Summer I through May 28, Summer II through July 9 and Fall through Aug. 20. Advisors are available to meet with students via Zoom on Tuesday and Thursday evenings from 6-8 p.m. by joining the Waiting Room at  https://mclennan.zoom.us/j/91322884695 or going tohttps://mclennan.zoom.us/join and entering meeting ID: 913 2288 4695. Prospective students should visitwww.mclennan.edu/admissions/become-a-student/ to complete the application process for admission to the College prior to meeting with an advisor.
Act Locally Waco Book Club


Up Next... Tuesday, May 3
You Don't Have to Move Out of Your Neighborhood to Live in a Better One 
by Majora Carter
Stay tuned or join the mailing list for details about date, time and location of discussion! 
Do you have friends who want to join our book club?  Sign up to be on the mailing list here.
(Visited 41,828 times, 51 visits today)