August 13 is the last day to see Oaxacan Gold at the Art Center Waco. This art exhibit is curated by the esteemed National Geographic contributing photographer, Greg Davis. The exhibit is free and open to the public. 11 am- 5 pm.
Into the Woods Jr.
August 12-14 | Waco Civic Theatre
Learn More 
The Way He Looks At You

August 18-21 | McLennan Community College
Buy Tickets
Comedy at the Brazos
Saturday, August 20, 8 PM | Brazos Theatre
Free McGregor Friends and Family CPR Training
Saturday August 20, 10 AM- 12 PM | McGregor Chamber of Commerce
Esther's Closet- Women of Distinction Luncheon
Tuesday August 30, 11:30 AM-1 PM | Waco Convention Center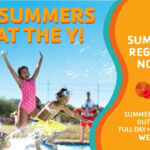 Enhance Fitness is a 16-week program created to help those with arthritis and other health needs improve cardiovascular health, strength,…
Read More
Mission Waco is seeking 5 interns for different program areas including children (elementary age), Youth (middle school & high school), Groups Mobilization, Urban REAP (environmental justice), and Social Services at the Meyer Center The internship will be from June 1 – August 2, and interns will be paid $1800 for the summer. They will be expected to engage for about 35 hours per week. Link to the website that will provide more information:https://missionwaco.org/get-involved/internship/
Students planning to enroll in summer or fall classes at McLennan Community College can take advantage of extended hours being offered by the Advising & Career Services department. Registration is currently open for Summer Minimester through May 11, Summer I through May 28, Summer II through July 9 and Fall through Aug. 20. Advisors are available to meet with students via Zoom on Tuesday and Thursday evenings from 6-8 p.m. by joining the Waiting Room at  https://mclennan.zoom.us/j/91322884695 or going tohttps://mclennan.zoom.us/join and entering meeting ID: 913 2288 4695. Prospective students should visitwww.mclennan.edu/admissions/become-a-student/ to complete the application process for admission to the College prior to meeting with an advisor.
Jobs & Job Related
Send your job openings to [email protected]

Four Columns is seeking a Communications Manager:

Four Columns Marketing is seeking an experienced Communications Specialist to serve on the Communications team at Four Columns. Our Communications team is responsible for creating outstanding content for our clients, writing press releases, pitching stories to media outlets, and managing social media, among other related duties.

Our ideal candidate will be able to demonstrate a strong ability to work independently to achieve core job functions - and a strong ability to collaborate with a team to create valuable marketing materials for our clients. We are primarily searching for a candidate with technical, oil and gas and/or technology writing experience. Communications team members frequently conduct extensive research into a wide variety of topics, thus the ability and desire to learn continuously are crucial to long-term success.

Greater Waco Legal Services: is looking for a Communications Partner. The ideal candidate will provide creative and collaborative leadership through communications management that furthers the GWLS mission of providing affordable legal services, holistic advocacy, and community-driven problem-solving so that all members of our community have equal access to justice. The Communications Partner will join the other Staff Partners in our growing non-profit law firm in a 10-15 hrs/wk position, with some remote work optional.
TO APPLY: Send your resume with an email expressing your interest in the position to Kent McKeever,
Managing Attorney Partner, at

[email protected]

First Presbyterian Church: First Presbyterian Church of Waco is seeking a reliable and fast-thinking AV Technician to run sound and video for our worship services each Sunday morning.  You will work each Sunday from 8:00 am-12:00 pm t set-up and "run" sound (test mics ahead of time, adjust as needed).  Additionally, you will manage 3 video cameras and blend them into a video feed for the TV monitor and Zoom room by following all technical cues provided by the pastor.  You will need to play any video or audio clips as instructed.

For a full description and to apply, visit here

Austin Oral and Maxillofacial Surgery: Front Desk Office Coordinator/ Patient Services Coordinator-Oral Surgery Indeed Page
The Cove: is looking for two Youth Advocates to join our frontline team working with High School youth experiencing homelessness. Please check out the Job Description for more details about the role and how to apply.

Advocacy Center: Prevention Educator
Prosper Waco is seeking an Adolescent Health Communications Coordinator. For more information and to apply, visit the Indeed page for the position.

 

Compassion Waco is seeking a new executive director to

lead and direct daily activities with the objective of maximizing efforts of all personnel in meeting the mission of the organization. 

To apply, send letter of interest, resume, list of references, and writing sample to  

[email protected]

. Only complete submissions will be considered. See the full position description on Compassion's website.
Waco Family Medicine: currently have approximately 34 positions open. Click here to view their postings.
Job Openings at ESC Region 12:
View All Job Openings: https://esc12.tedk12.com/hire/index.aspx
Immediate part-time and seasonal needs at Mission Waco Meyer Center. Visit their website for more information.
McLennan Community College 

 – For more information or other jobs at MCC, see

MCC's Job Board

.

Urban REAP: Program Coordinator
Methodist Children's Home has several openings including After School Care Coordinator and Case Manager (Residential). Head over to their website to view all 16 job postings.
(Visited 47,388 times, 15 visits today)