Special from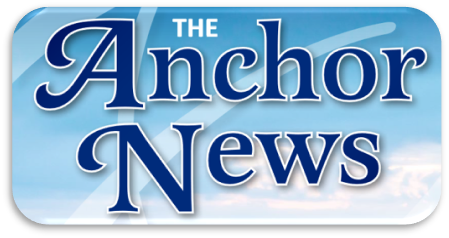 By Linda Crawford
You know those people who seem to know everybody, right? Alfred Solano is one of those people.
You have a fantastic idea and you want to introduce it to key people who can make it happen. Call Alfred Solano.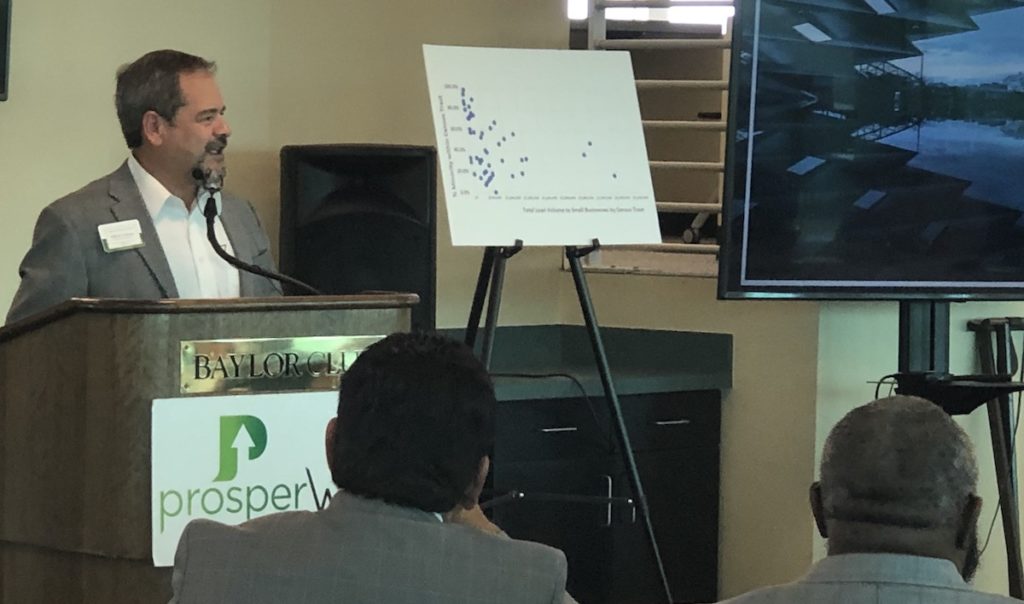 You need to meet people who can help you finish up a major project. No problem. Call Alfred Solano.
You simply want to meet certain leaders in the community, but you have no idea where to start. You guessed it. Call Alfred Solano.
Even if you need a good restaurant recommendation, just call Alfred Solano.
And think about it. How could he now know everybody? It seems that no organization is too large or too small for him to dedicate his time. His community activities are numerous and exceptionally diverse, like serving as chairman of the boards of Prosper Waco and Waco Family Medicine.
Ferrell Foster, who is acting executive director of Act Locally Waco and senior specialist for care & communication with Prosper Waco, met Solano through his service on the Prosper Waco Board of Directors.
"Later," explained Foster, "another local Hispanic leader invited me to a monthly luncheon at the Hispanic Chamber. Alfred called later to thank me for coming to the luncheon and said I was always welcome. As a White male in a new place, it meant a lot to me to be welcomed into a relationship with my Hispanic neighbors, who are so important to the life and vitality of Waco. Alfred is that kind of man; he is always drawing people into purposeful relationships with one another."
Others with Prosper Waco have similar things to say about Solano. Dexter Hall, chief of staff and senior content specialist for financial security with Prosper Waco, comes in contact with a lot of people. He knows those who are "for you," and he knows those "who are not." He calls Solano "selfless in his giving."
Hall's co-worker agrees. "Alfred is an engaging and caring leader in our community who thinks of others each and every day," added Hermann Pereira, chief program officer at Prosper Waco.
"He is dedicated to growing and investing the next batch of leaders in our community. Alfred is passionate about equity in our community and is someone who 'walks the walk' in every interaction he has."
If you tried to figure out Solano's main interests, that would be nearly impossible. He's like the wind; he is everywhere. Kim Patterson, executive director of McLennan Community College Foundation and Institutional Advancement, used some of the exact words in her description of Solano. He loves pushing education, se he is on the board of the MCC Foundation.
"Alfred is a connector, always focusing on others and how he can help bring our community together. We often say, 'That guy is everywhere!' and it's true; he is very intentional about that. He inspires me to strive to do more and be even more engaged in our hometown."
Solano was raised in Waco and is a graduate of Texas State Technical College. After 35 years in business, he is now president and CEO of the Cen-Tex Hispanic Chamber of Commerce in Waco, a role he has held for three years. In the time under this leadership, the CTHCC has been recognized as the Small Chamber of the Year 2019 by the Texas Association of Mexican American Chambers.
For Solano, serving on the CTHCC board for many years opened doors to many opportunities, shaping his "passion for engaging businesses with the non-profit sector," says Solano.
He's a board member of several other organizations, too — Hillcrest Health System, which is totally different from StartUp Waco, where he is also on the board. If you want to keep up with local happenings in Waco, call Solano. He's a board member with Act Locally Waco, KWBU, and Heart of Texas Economic Development District. I am pretty sure the list goes on.
But if you just need a friend, someone to talk to, you can also call Solano. He'll serve in that role, as well. We think, however, that Hall says it best.
"In a world where everyone is striving to be Number 1 and on the "A" team, Alfred Solano is a devout communitarian giver that pushes and pulls everyone forward . . . [exemplifying] that to be humane is to be a great human being."
Alfred and his wife, Rachel, have been married for 13 years and are very proud of Alfred's daughter, Elena Solano, a psychotherapist in Austin.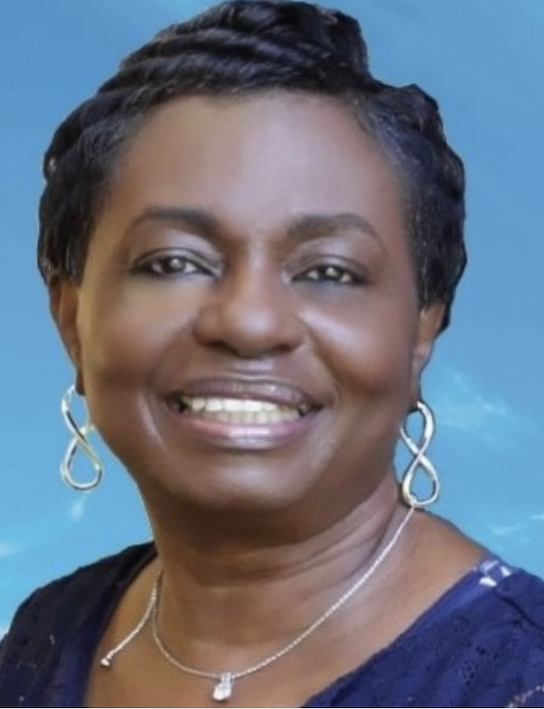 Linda Crawford, owner of The Anchor News, is an English professor at McLennan Community College, a motivational speaker, and author of the book, God, Destiny and a Glass of Wine (available on Amazon).
The Act Locally Waco blog publishes posts with a connection to these aspirations for Waco. If you are interested in writing for the Act Locally Waco Blog, please email Ferrell Foster at [email protected].
March is National Reading Month, a whole month designated to encouraging Americans – and by extension Wacoans – to read! The Act Locally Waco blog is beating the drum for National Reading Month by hosting a blog series throughout the month of March, called "Books Matter." Every day throughout March we will be sharing a post about a Waco resident and a book that matters to him/her. Thank you to students from the Baylor Department of Journalism, Public Relations and New Media and professor Amber Adamson for help with this fun project. To read all the blog posts so far, click here.
By Mariah Bennett
"Our greatness is our diversity. The best thing about life is diversity," Alfred Solano said.
Alfred Solano is the president and CEO of the Cen-Tex Hispanic Chamber of Commerce (CTHCC). According to Solano, the CTHCC is about leadership and Latinx representation in the community.
Solano was first introduced to activism and representation work by his father, a Chicano activist in the Alliance of Mexican Americans in Waco. He truly understood representation's importance at 11 years old when he found a book in his father's massive literature collection, "I am Joaquin, Yo Soy Joaquin," an epic poem by Rodolfo Gonzales.
In the poem the narrator Joaquin describes his struggles as a Mexican American born to Mexican born parents. What makes the poem special, besides its connection to the Chicano movement, is its structure. The poem is split in two columns on every page. On one column there is poetry written in Spanish and the other column there is an English translation. To a young Solano, "I am Joaquin, Yo Soy Joaquin," made him feel recognized, he said.
Solano, like many Mexican Americans, was not taught Spanish growing up. With the book, Solano could learn the language thanks to the structure.
"I remember thinking at the time…that's really cool I can go from one [column] to another and learn," Solano said.
Solano said he was also able to learn from "I Am Joaquin, Yo Soy Joaquin" about how the Aztecs invented the concept of zero. Growing up, Solano had a love for math and said he felt connected to the Aztecs because of this.
"I'm part of this group that invented the concept of zeros … It really gave me a sense of power," Solano said.
"I am Joaquin, Yo Soy Joaquin" is a piece of literature that mattered to Solano as a child and still matters. The poem made Solano feel recognized as a Mexican American, which is the type of work Solano does today for the Latinx community. The CTHCC helps those in the community be recognized, represented and come into positions of leadership. "I am Joaquin, Yo Soy Joaquin" has shaped movements, cities and individual worlds like the ones of Alfred Solano.