Art Center Waco is hosting an exhibition by Professional Artists of Central Texas Jan. 19-March 11. The "collective exhibition" will boast artworks from 17 artists are exhibited in one place.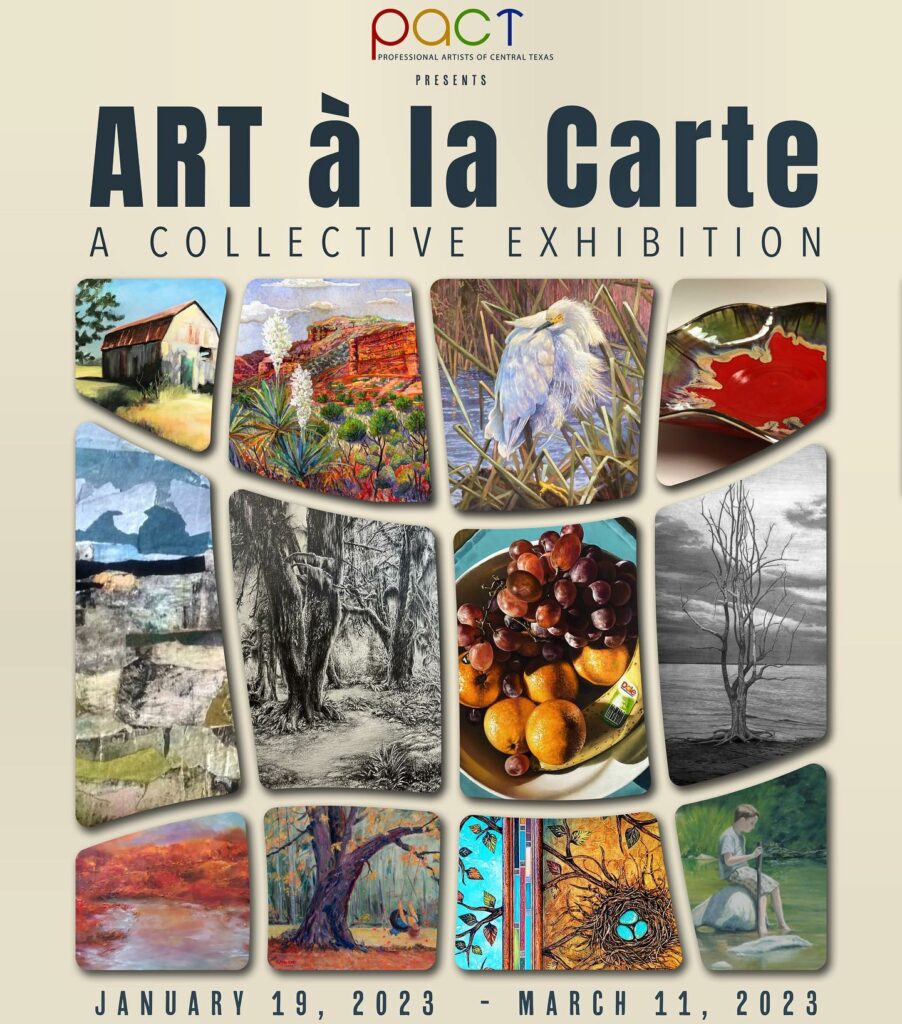 PACT promotes the arts in Central Texas. Founded in 2016, the juried membership of artists also work as individuals: creating, selling, and showing their art. The collaborative group aims to "strengthen, improve, and promote the artistic, professional, and economic success of its artists," an ACW release said.
The 17 artists are from Waco and surrounding area. The artists are: Joanna Burch, Karen Cruce, Joel R. Edwards, Linda Williams Filgo, Carol Fox Henrichs, Hailey Herrera, Cory Lind, Kevin Malone, Kimberly Merck-Moore, Kay Reinke, Judi Simon, Susan Sistrunk, Susan Sterle, Chesley Smith, Melanie Stokes, Charles Wallis, and LaJuana Westerfield.
ARTá la Carte!, the name of the group show, showcases a variety of styles, as varied as the 17 personalities of the artists.
The community is invited to an Opening Reception 5-8 p.m. Thursday, Jan. 19. The show will be accessible during regular Art Center hours Jan. 19-March 11 when several free demonstrations, gallery talks, docent-led tours and family-friendly activities for viewing art will be available from the PACT artists. The gallery will feature hands-on Creation Stations for children 10 a.m.-2 p.m. March 11 as the show closes at the end of spring break.
Contact Art Center Waco, 701 S. Eighth St., or Professional Artists of Central Texas on social media for a calendar of events and activities taking place Jan. 19-March 11.