Editor: In honor of Women's History Month, we are featuring interviews with local women leaders. These pieces were written by Baylor University students from the Department of Journalism, Public Relations, and New Media.
By Juliana Johnson
"We are more than 'mommy bloggers.' We are small business owners, therapists, nurses, and the list goes on. Many of us have full-time jobs outside of our role with Waco Moms and have so much to offer our city," said Carrie Maddux, co-founder and owner of Waco Moms.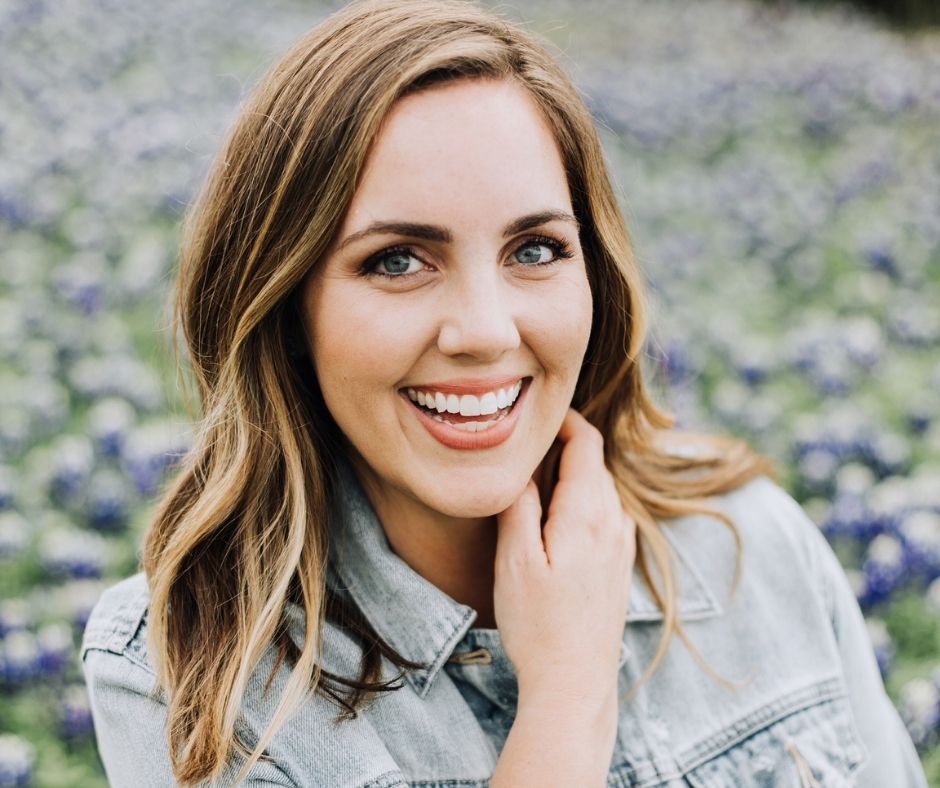 Created by two mothers with a shared vision, Waco Moms launched in March 2017 with a dream to bring a positive platform that doubled as a resource specifically for local mothers. Now, Waco Moms has grown to a team of over 30 mothers and is making an impact on the local community more and more each day.
"It is amazing to see what can happen when you work together to make Waco a better place. … It is rewarding to see someone's goal become a reality or a contributor's story make a difference," Maddux said.
To Maddux, the most rewarding part of running Waco Moms is being part of building the Waco community and seeing local and small businesses grow and flourish.
"Naturally, I would say that Waco is full of successful women-run businesses. They see a need and make it happen! The passion in Waco is infectious," Maddux said.
Having lived in Waco since 2016, Maddux is passionate about the city and loves to work within her community. She said she is excited to see Waco continue to grow, which can only be achieved by supporting local efforts.
"I am excited to see dreams become a reality and Waco accept them with open arms. My hope is that more job opportunities open up in Waco and more Baylor students decide to call Waco home after graduation. Waco is a great place to build a family," Maddux said.
Having started her college career at Baylor University, Maddux is a supporter of the Bears. In her eyes, Baylor has helped Waco in many ways, like offering opportunities not only for students, but for the Greater Waco community, as well.
"Baylor continues to offer quality education, community service programs and family-friendly activities. I was told that service is integrated into the fabric of Baylor, and I truly believe that," Maddux said.
Waking up on Saturday mornings with her family to go to the Waco Farmers Market is one of Maddux's most loved things to do in Waco. The Farmers Market allows her to see familiar faces and support the local community, overall being "very comforting in an unpredictable year."
When asked what she likes most about Waco, Maddux said, "The people. Ask anyone and I am confident we will all say the same thing."
In looking to the future, Maddux's dream for Waco is for the city to continue heading in a positive direction and to continue supporting local businesses, describing them as the "backbone" of the community.
Waco Moms continues to grow along with Waco, and Maddux and Waco Moms continues to give back to their community and fellow Wacoans.
"We rise by lifting others up. It is amazing what can happen when you support one another. Whether that be sharing a new or struggling business, supporting local charities, providing a safe place to someone who needs community support, etc. Waco is full of generosity and [I am] grateful to call Waco our home," Maddux said.
Juliana Johnson is a first-year journalism and theatre arts double major with a creative writing minor at Baylor University.
The Act Locally Waco blog publishes posts with a connection to these aspirations for Waco. If you are interested in writing for the Act Locally Waco Blog, please email Ferrell Foster at [email protected].