By Erik Romanov
So, you find yourself sitting on the couch watching TV and while channel surfing, and you come across the Summer Olympics: All of those world class athletes performing super human physical feats of speed, endurance, and strength. Hey, who doesn't love watching the Olympics! Definitely one of my favorites! Suddenly your adrenaline swells, and an instant burst of motivation hits you! And then…just as fast as it comes, there it goes! Well, maybe not totally gone. Whether motivated by the Olympic spirit or simply a decision to get back into shape, you make the decision to get up off the couch and commit to get regular exercise. Where do you start? How do you start? Once you start, how do you keep up the motivation? Ta da! Enter the Waco Striders Running Club!
The Waco Striders Running Club was started back in 1979 by a simple group of locals with the same goals in mind: Get some exercise through the sport of running but, most importantly, have fun doing it. Most people in town now usually just use the moniker "The Striders." That just sort of happened, kind of like how Federal Express became Fedex. "Striders" works great, unless, of course, you are trying to route someone to the website!
The Striders Vision and Mission statement really sum up the essence of what and who we are:
"Vision and Mission – It is the goal of the Waco Strider's to share our love of running by bringing people together from all walks of life. We work hard to provide a safe, healthy, happy environment to run and socialize while supporting our community and local charitable organizations. This is accomplished by hosting a variety of weekly training runs, t-shirt sales and innumerable organized events throughout the year.
The Waco Striders Running Club is a non-profit organization committed to the overall health and well-being of its members. We hope to use our passion for running to build lifelong friendships, provide encouragement, improve ourselves and enhance our community"
Finding the Striders is generally not a difficult task. Weekly group runs take place throughout Waco and Woodway. If you have trouble finding them just look for the gigantic group of runners moving single file throughout Cameron Park, along Poage Park, or descending upon Whitehall Park. Wherever you find us, we always greet passing motorists and other runners with a kind smile or wave. That's just how we are!
Oh, but once you find the Strider's, look out! You now have friends for life! How so, you ask? Well, who looks out for your health and well-being? Friends do! Who holds you accountable? Friends do! Who keeps you motivated when the last thing you want to do is go exercise? Friends do! And who is willing to give you the shirt off their backs? Friends! Friends! Friends! We are the Waco Striders!
Probably the most impactful role we play in our local community is that of "giver." We give scholarships to children of our members to help with college or technical training schools. We give our time and services to an array of local events to maximize the return to these other great non-profit organizations. Most importantly, we give encouragement to all who cross our paths in the pursuit of making better life choices, physical or otherwise.
This is who my Waco Striders are, and I hope others will be encouraged and not intimidated to become part of the greatest community group in all of Waco!
---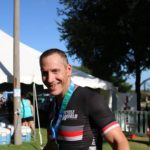 Erik Romanov is a 53-year old retired Air Force veteran. He is passionate about triathlons and people. He has been married 30 years with two adult daughters who both did the Ironman Waco race with him.
Whether it's playing trumpet in the "Friday Band" at MCC, or riding with the Waco Knight Riders, or an afternoon playing with the Waco Disc Golf Association, one of the wonderful things about Waco is that there are lots of ways to find community here. Where do you find community in Waco? Would you be interested in writing about it? If so, let us know. Email [email protected]. If you have an idea for a post. You could be seeing your own picture on this page!
By Alicia Pesina
I have been the instructor for El Ballet Folklorico Las Estrellas de Waco for 16 years. Ballet Folklorico is a traditional Mexican dance which highlights local culture from various regions and states in Mexico. The costumes, styles of dance, and music vary from state to state.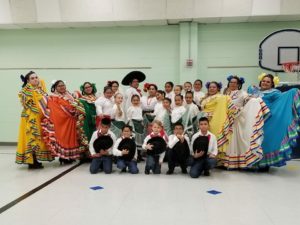 Our group was organized in October 1998 to help promote Mexican Culture in the Waco Area. We began with one group comprised of four young ladies; we have now grown into three groups ranging from the age of seven and up. Some members of our older group have been dancing for more than 25 years.
My mom, Mary Lou Pesina, has been the organizer, dressmaker, director, recruiter, dress fluffer, and so much more. She coordinates every performance and manages all members of the group. Mary Lou Pesina is the one who wanted to start the group. With hard work and determination, she has made the group what it is today.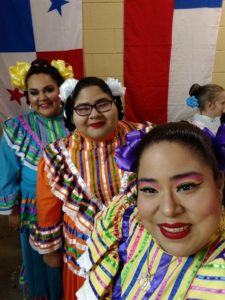 When we first began our group, we would often go to workshops in Corpus Christi. These workshops included Maestros (instructors) brought from Mexico to teach songs from their native state. They would also include a seminar which demonstrated the traditional costumes, hairpieces, and accessories needed for each State.
We sought out a local instructor several years after the group was established. We met Veronica De La Rosa while she was attending Baylor University. She was able to help us in so many ways. Her mother had organized a Folklorico group in Seguin, Texas. Veronica taught us various dances from all different states and shared her expertise in different Folklorico costumes and designs. She eventually became a part of our family! She married one of my cousins and they now have four beautiful children together.
All members are volunteers from our local community who have a passion for dancing. Our beginner group starts at age seven and we require no previous dancing experience. However, for the Intermediate (Ages 12-17) and Advanced Group (Ages 17-and up), we require previous dance experience. These beautiful dances are difficult and require challenging skirt work, footwork, and choreography. Our dances require hours of practice to perfect, we rehearse every week and also learn new songs every year.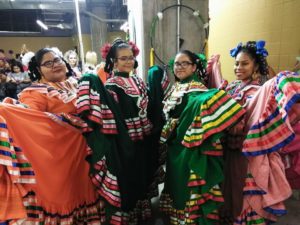 We have a yearly membership fee of $50. Each member is also responsible for purchasing Folklorico earrings and ballet shoes. Our group provides all costumes for our members free of charge. Our costumes are sewn by my mother or purchased from donations we receive from our performances and membership fees. As our group has grown, the costs of costumes have become a major expense.
We practice and perform eight months out of the year. We begin practicing in March and we start scheduling performances in April. Our performance schedule begins in April and our final performance is held at the Fiesta de La Raza at St. Francis Church. We love performing for all types of events around the Waco area. Sometimes I don't realize some people have never seen a Ballet Folklorico perform. It gives me a greater appreciation for our group and our ability to share these beautiful dances with the Waco community. One advantage of having a larger group is the ability for us to showcase the diversity of Mexico.
This group is a major labor of love, especially since everything is done on a volunteer basis. Most of our dancers and parents work full time. Parents usually rush from school to dance practice. Some students come from outside the Waco area, and some families have multiple children in each group. I teach dance class after work for 3 hours back to back, and at times, it is very overwhelming. What pushes us each day is our passion for dance and the love for our group.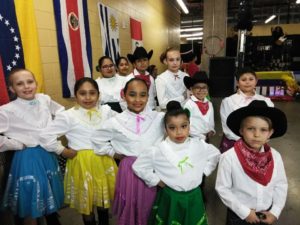 This group is our second family. I love all my students as if they were my own. I've taught members in school, seen them graduate, go on to college, get married and now have families of their own. I've watched families grow and I'm always so happy to hear, "As soon as my baby is old enough, we are putting her in the group with her brother/ sister!" We are much more than a group, we are a Folklorico family.
Our main goal is to share our culture with everyone. We have to remember and represent our culture and we hope to inspire those around us. We are a country of immigrants and we can share the love and beauty of our Mexican heritage through Ballet Folklorico. This year we celebrate 20 years of dancing for Waco and the surrounding areas.
When people recognize and appreciate the work we put into the group, it makes us feel proud. I have to thank my dancers, parents, and all of our supporters for encouraging us each year. We appreciate the members who take time away from their families help us entertain and share our beautiful culture. I must specifically thank my mother for continuously encouraging me to dance and teach others. I have been dancing Ballet Folklorico for 24 years and I hope to continue this tradition for many years to come.
---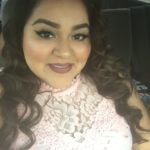 Born and raised in Waco, Texas, Alicia Pesina has been the instructor for Las Estrellas de Waco Ballet Folklorico for 16 years. Interested in scheduling a performance? Contact Mary Lou Pesina at 254-855-1759. Facebook page: Ballet Folklorico Estrellas de Waco.
Whether it's playing trumpet in the "Friday Band" at MCC, or riding with the Waco Knight Riders, or an afternoon playing with the Waco Disc Golf Association, one of the wonderful things about Waco is that there are lots of ways to find community here. Where do you find community in Waco? Would you be interested in writing about it? If so, let us know. Email [email protected]. If you have an idea for a post. You could be seeing your own picture on this page!
By Shelley Cotten
(FYI – Dates and times for Ukulele Orchestra may change from time to time — for most up to date information please check their Facebook Page. Thank you! – ABT)
In June of 2015, my husband and I were on vacation with a dear friend in Sedona, AZ and happened upon the "Largest Ghost Town in America," Jerome, AZ. While dining at a quaint little downtown restaurant, suddenly the door opened and the place was overtaken by a band of ukulele players who had their instruments, music books and other necessary "equipment" with them. Turns out we had happened upon the local ukulele orchestra's weekly practice spot and were invited to play along. They had some extra ukuleles with them and, although we had no prior experience with the instruments, it was easy to strum along in rhythm with them (well, the strumming was easy, rhythm maybe not). They were preparing for the upcoming Fourth of July parade and we were sorry that we wouldn't be there to see it – something about a marching ukulele group just seems like it needs to be witnessed. It was so much fun that when we got back home to Waco, we decided to start a ukulele group here. The first meeting of the Waco Ukulele Orchestra was held in October of 2016.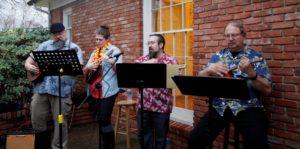 Since then, the group has grown and shrank, ebbed and flowed. Some have come one or a few times and then moved on (literally or figuratively); some music students have come for extra credit; some have come searching for community and a place of respite from the daily grind. Whatever the reason, we have been blessed with a variety of personalities, stories, and musical abilities. The group ranges in age from high school to retired, and in ability from beginner to "expert." Our high school player is very talented and we are fortunate that she has the time and desire to share her abilities with us. While there are no "assignments" or "jobs," there are areas where individuals shine and the strengths of the members are well-diversified, from "leading" the practices, to getting gigs, to keeping everyone informed of practices, performances, etc., everyone has input and a place. Finding community in this group is as easy as showing up.
So what do we do, where do we go and how do we "do community?" Beginning in December of 2016, our first outing was "caroling" to nursing homes. We had a diverse group – friends and relatives of the players, some percussionists in the form of youngsters with bells to ring during Jingle Bells (man, could they jingle the heck out of those bells); and, of course, headbands with antlers, candy canes, and lights for those of us willing to wear them. Since that first performance, we have been to several nursing homes, played at the mall during the Christmas season, and our largest "gig" so far has been at the McLennan Community College Foundation's Hearts in the Arts Theatre Gala in February of 2018, when the group played during the dinner portion of the event.
We originally met twice a month; however, in September, we will begin meeting weekly. First and third Tuesdays will be focused on rehearsing songs for upcoming performances; second and fourth Tuesdays will be geared more towards learning the instrument, chords, strumming patterns, tuning, changing strings, etc. However, all sessions are open to everyone.
The time together on Tuesday evenings, for me, is a period of stepping away from the busyness of life and going back to that great vacation in AZ. The players may change but the comradery doesn't – there's just something about music that transcends time, talent, and location and allows me to nestle in my warm, cuddly, blanket of memories. While I can't speak for the others in the group, clearly, there is something that keeps people coming back – while the enjoyment of playing itself cannot be underestimated, I believe there's more there and that the Waco Ukulele Orchestra has filled not a "void," but a niche. No matter one's age, life stage, economic status, employment status, or significant other status, everyone needs a sense of community in one form or another; this is our way and we hope that you find your way – to us, or to another type of activity – find your spot, claim it, live it, dream it, be it, and then share it!
So, if you find yourself in need of something to do on a Tuesday, come check us out – 7:00 p.m., 2426 Columbus Avenue. Everyone is welcome – bring a ukulele, a music stand, and a great attitude and prepare for rip-roaring fun and making new friends! Even if you don't play, we may need a manager and a costume designer down the road!
---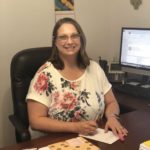 Shelley Cotten is the Coordinator of Operations and Scholarships for the McLennan Community College Foundation. A native of Lubbock, TX, she and her husband moved to Waco from Swan River, Manitoba in 2013. They have a daughter, son-in-law, two grandchildren, and two dogs. The grandchildren, of course, have top billing.
Whether it's playing trumpet in the "Friday Band" at MCC, or riding with the Waco Knight Riders, or an afternoon playing with the Waco Disc Golf Association, one of the wonderful things about Waco is that there are lots of ways to find community here. Where do you find community in Waco? Would you be interested in writing about it? If so, let us know. Email [email protected]. If you have an idea for a post. You could be seeing your own picture on this page!