By Khristian Howard
What sense of mission drives you? Where does it lead you? Away from home? To a zip code or group of people that are unknown to you? This is a common tendency when it comes to service. We sense a connection to an issue even though we've never been directly affected by it. We look at communities that face challenges, like poverty and a lack of resources, and we intervene from the outside.
But what happens when your sense of mission leads you to your own backyard, and you choose to focus your service on your own community and family? This was the case for Domonique Corsey, a Community Health Worker (CHW) in East Waco. She answered the call to serve the very community she and her family have lived in for generations. A candid chat with her reveals her path as a community influencer and organizer, as well as valuable details about what is needed to improve the quality of life in East Waco.
If you have been around Waco for the past couple of years, you will likely remember the new program implemented by Prosper Waco and the Waco-McLennan County Health District that placed Community Health Workers in a handful of local zip codes with the highest needs. "Community Health Workers" are individuals from selected neighborhoods who are trained to help make their neighborhoods healthier. The workers don't provide medical health care services themselves, but they receive extensive training in how to connect residents to resources and how to provide health education. They serve as health advocates in the communities where they live.
Domonique was living in Estella Maxey Place in the 76704 zip code when she first got involved with the CHW program. She summarizes her motivation for being a Community Health Worker this way, "My main interest is seeing everyone be their best self, we are all different, and my best self might not be the next person's best self…so just helping people be their best selves, and [to] know who they are." Shirley Langston, a neighbor and organizer in Estella Maxey, nominated Dominique for the CHW program because of her work with young girls in the community. "When this program was introduced to me, I think it was just in the works. Ms. Shirley Langston is who told me about it originally…from what I understand, she recommended me…In September 2017 we started class and went through 160 hours of training."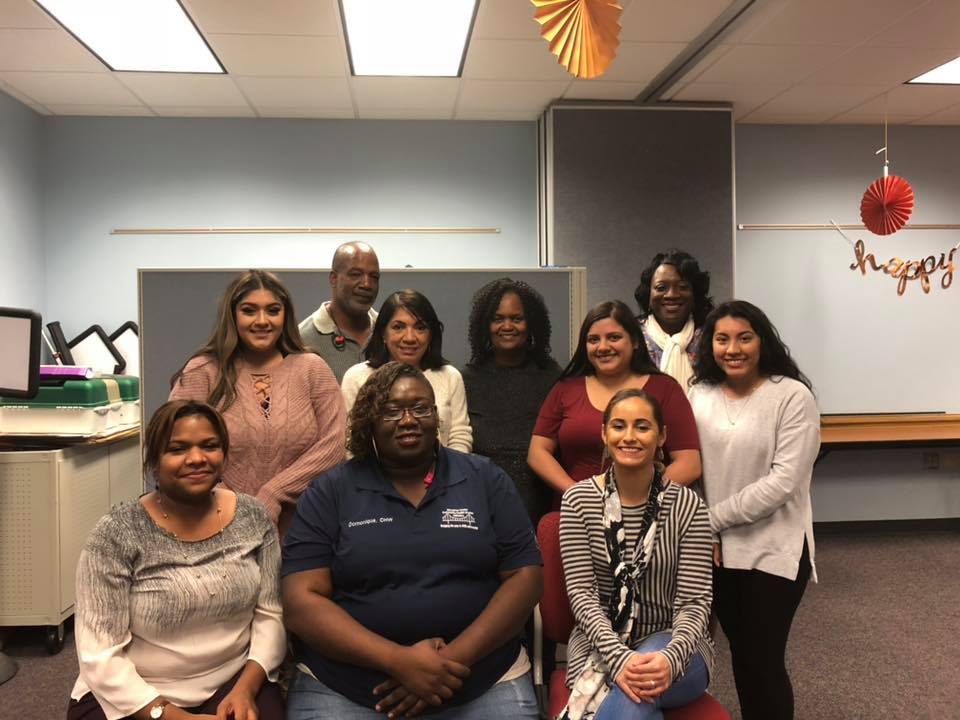 What led to this recommendation? What was Corsey already doing that made her a good fit for community health work? She shared that prior to becoming a CHW, her work in the community was, "…not so much health as far as nutrition, eating healthy, and exercise, but I was a community person and that ties into a lot of what we [CHW's] do because we are planning and connecting with people to help them walk through steps." Domonique's community work before becoming a CHW entailed connecting to young women with a girls' workshop – which will take place again this spring – that focused on teaching them about their bodies, self-esteem, and peer pressure. Through this work, she found herself often acting as an advocate for people needing help with navigating processes with Child Protective Services (CPS) as well. Corsey believes that her connections and rapport with the community influenced her placement in the '04 zip code as a CHW. "The way they chose our zip codes was based on seeing what was beneficial for us and the community."
So, what has her work as a CHW uncovered about health needs in East Waco? After a moment of thought, she responded, "One need I do see in East Waco a lot is mental health. That, and a lack of food access. But what I see [overall] is that there's more of a need for resources…there's not enough resources to compare with the need. So that's the main thing. If I could build more resources…that's what I would work on."
According to Corsey, other barriers to health and wellness in East Waco include a lack of public transportation and simple, practical education on how to buy and eat healthy. "[For example] showing simpler ways to cook healthy – and having someone to help you budget and show you how you can save your SNAP," she stated.
Corsey went on to discuss the new developments that are popping up in East Waco, and how this holds the potential to benefit the community. "So, for East Waco, a lot of people want work and I would want to see how to bring our people in [to get] jobs at some of these new development places that are coming in."
As Community Health Workers, Corsey and her colleagues seek to build on the resources that are in the community. This calls for accountability and transparency from them when building relationships with clients. Corsey says openness and honesty are her policy, "…let them know what you can and can't do…connect to them in a way where you let them know, 'hey, I've been where you are' or 'this is how I overcame this issue'…give them and open mind, confidentiality, and trustworthiness [so that] they know they can come to you with things, no matter what they are."
Reflecting on the community, Domonique pointed out that East Waco fosters a lot of great energy, history, and unity. As far as how Community Health Workers affect change in East Waco, she stated, "I believe we have to come together and educate each other and build on our history…That's where the work begins and ends… with the community. We listen to them, feed off them, feel their energy and then come back and do what we have to according to what they need and want. That's what we do."
If you live in 76704, 76705,76706, or 76707 and want to connect to with a CHW, please contact: Health District Education Department (254)-750-5631. Facebook: https://www.facebook.com/WacoCommunityHealthWorkers/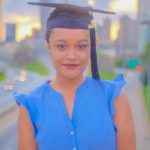 Khristian Howard is an Atlanta native and a recent graduate of Georgia State University where she earned a Bachelor's Degree in Social Work. She has a passion for empowering communities through service, and seeks to connect advocacy to creativity. Currently, she is serving as the AmeriCorps VISTA for Texas Hunger Initiative Waco, where her work focuses on fostering collective impact to improve health and eating habits in East Waco. When she is not working, you may find her sharpening her culinary skills or exploring new poetic and artistic pathways.
The Act Locally Waco blog publishes posts with a connection to these aspirations for Waco. If you are interested in writing for the Act Locally Waco Blog, please email [email protected] for more information.