By Cory Dickman
I met Thomas Ellis at church back in the Fall of 2006. I was a freshman at Baylor and had no idea that 13 years later, we were going to start Waco Axe Co., the city's first axe-throwing venue. Thomas and I, along with fellow partners Cody Beeler and Jared Dauenhauer, embarked on this journey of entrepreneurship and axe throwing.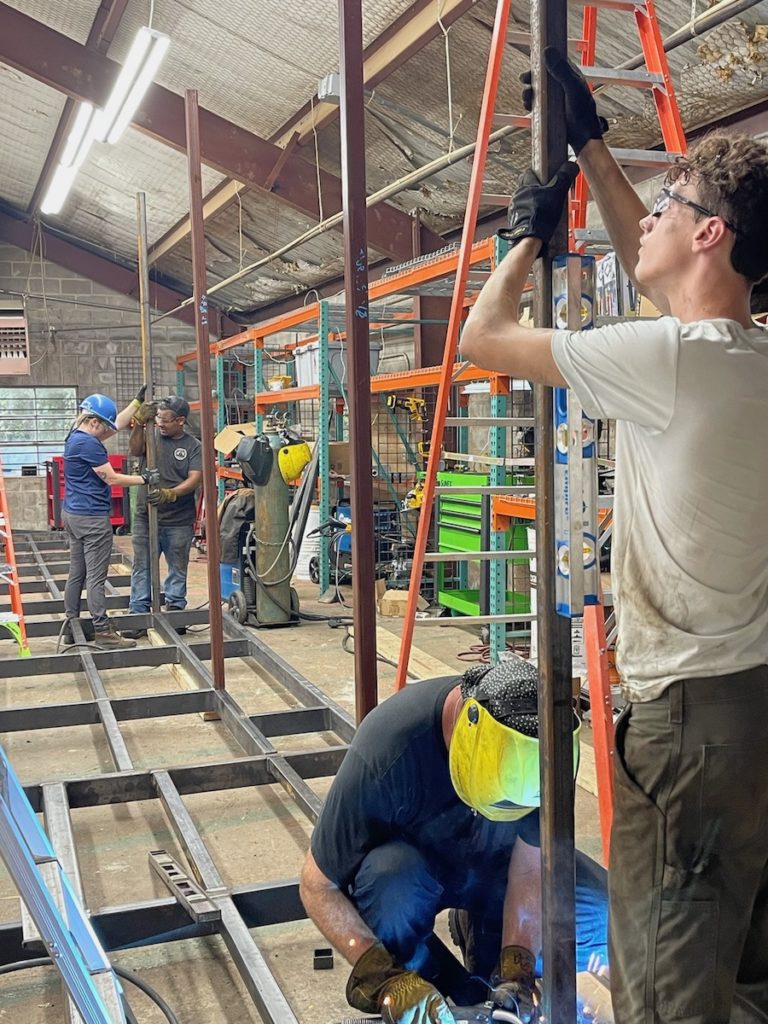 We leased a space on Washington Avenue and began the buildout of our venue, but when construction was taking longer than expected, we came up with an idea to build a mobile axe-throwing trailer. This would allow us to run events and tailgates, expand marketing, and most importantly, keep us busy during construction.
We approached Clay Springer and Triple Win Waco, a work-based learning apprenticeship program, about partnering with students to construct the trailer. The students would get paid for the hours they put in while earning valuable certifications along the way. Triple Win recruited students from Rapoport Academy and Connally Career Tech to join the project and after a build time of just three months, Waco's first axe throwing-venue now had Waco's first and only axe-throwing trailer.
The mobile axe trailer turned out to be a major success. We broke even on the project after four months of operation and just in time for our venue to open up on Feb. 14, 2020. Over the next 27 days, we experienced a lot of traffic from both local Wacoans and our tourist population. Then on the 28th day, the axes had to be put away as the Covid-19 pandemic began ramping up. For us, much like everyone else, the rest of 2020 was a blur. From a business perspective, we all lost employees, revenue, and a sense of time. 
It wasn't until Christmas break of 2020 that sales began to increase as people became more comfortable going out in public again. We were feeling (axe)cited and ready to hit (the mark) in 2021. One of our regulars, Gib Reynolds from Startup Waco, approached us regarding the Kiva program. Kiva is a nonprofit designed to help crowd source funding for entrepreneurs and allow the community to invest in businesses.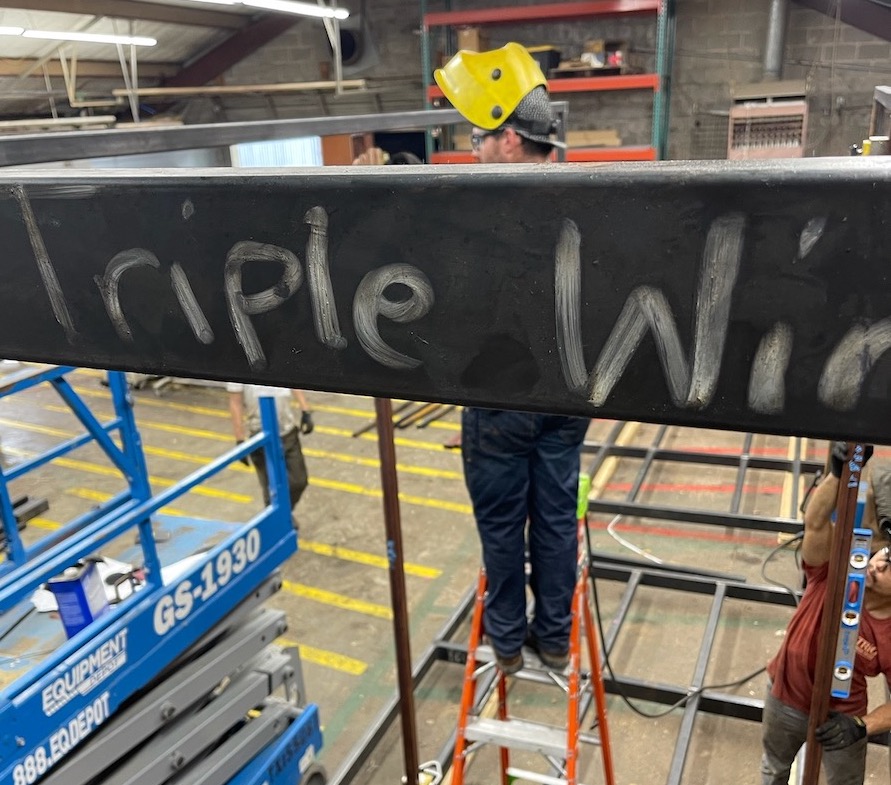 We applied for the program and were accepted up to $15,000. We decided to use those funds to build not one but two more axe trailers following the notable performance of the initial trailer. Because the experience working with Triple Win students was so positive and their team developed expertise on our product, we partnered with the organization again to complete our additional trailers. Triple Win had a new design in mind that would allow us to accommodate more people by having eight axe targets per trailer. The design was creative, innovative, and bigger (much bigger) than the first trailer. 
Triple Win was awarded a Summer Career and Technical Education Grant, $30,000 of which was designated to Waco Axe as a project of value. Triple Win recruited an amazing team of students from Rapoport Academy including Azel Rodriguez, Mikayla Lee, Haven Roanke, Harris Cook, Devin Weaver, Caden Sullivan, and Rafi Pena. These students earned their OSHA 30 certifications and gained invaluable experience in welding, metalworking, computer-aided design (CAD), and soft skills like communicating with their employer. Not only do the students get to put together a cool project with their friends, they also see how their hard work directly impacts a local small business.
The basic goal of axe throwing is to get the axe to stick on the bullseye, but when you're just learning, it can be the hardest skill to complete. There's failure at first, but with hard work and determination, the axe will stick and the sense of accomplishment is unmatched. Taking an idea and creating a product from the ground up can feel like trying to get that axe to stick. But when we as a business partner with ambitious students who are eager to learn, we try, fail, and eventually get it right — together. Combine local students and a company that loves to serve the community and you get a Waco-born business that sticks.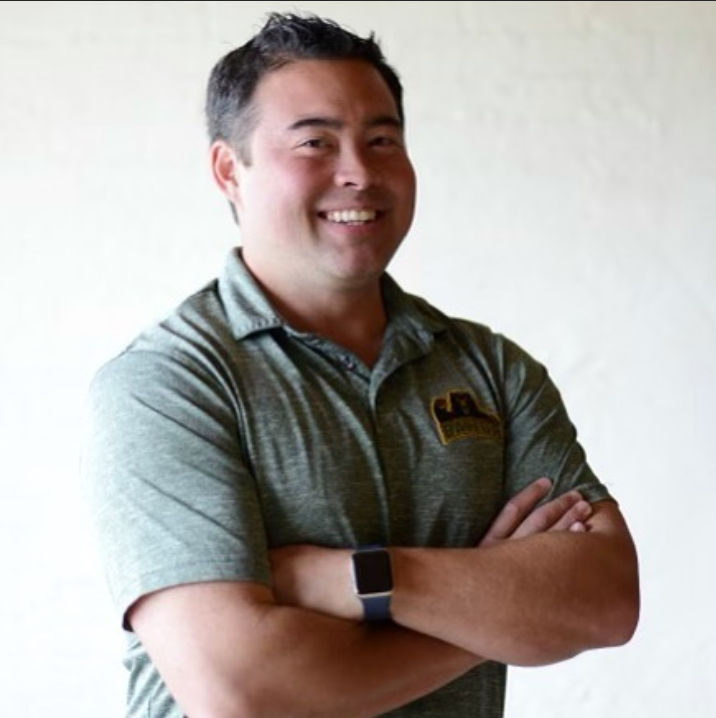 Cory Dickman is owner/founder of Rogue Capital, a company that invests in and supports entrepreneurs in their business ventures. He has founded or co-founded several businesses, including Rogue Media Network, Nexus E-sports, Waco Pedal Tours, Waco Escape Rooms, and Waco Axe. An Oregon Native, Cory originally moved to Waco to go to Baylor University. He moved back in 2015 to start the Waco Escape Rooms. Cory also serves on the Board of Act Locally Waco.
The Act Locally Waco blog publishes posts with a connection to these aspirations for Waco. If you are interested in writing for the Act Locally Waco Blog, please email Ferrell Foster at [email protected].