Waco-McLennan County Public Health District, Creative Waco, and City of Waco Parks and Recreation collaborated to create the Sidewalk Chart Art Obstacle Course Challenge. The Challenge was a community-wide project that tasked families to get outside and get creative by drawing their best sidewalk chalk obstacle course.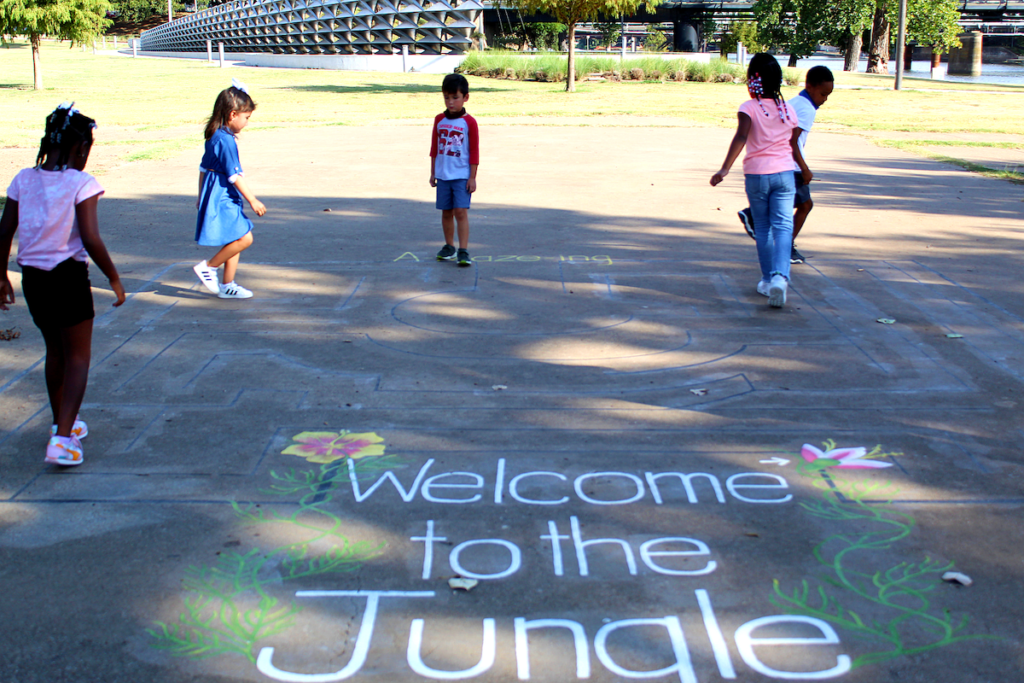 The Health District received multiple submissions from the community, all containing different, creative ways to get through the obstacle course such as: hopping like a bunny rabbit, spinning, doing your best touchdown dance, and jumping through lily pads like a frog.
"The goal for the challenge was to provide families with a fun way to get outside and get active, while also providing a COVID-safe activity for all to enjoy," said Emily Green, public health education specialist for the Public Health District.
Families were asked to submit photos March 23-April 18, and winners were chosen May 3. A panel of judges representing local organizations scored the entries on creativity, obstacles within the course, and the ability for all community members to enjoy.
The winners are the Vaughn and Peebles families, the Sharma family, and the Striezel family.
The obstacle courses are now painted on sidewalks near the playground stations at Bledsoe-Miller Park (300 N. M.L.K. Jr. Blvd.), South Waco Park (2815 Speight Ave.), and Dewey Park (925 N. 9th St.). Tashita Bibles, a talented local artist, stayed true to the spirit of the kids' original artwork, while bringing some magic of her own.
"How cool that some of the children who participated get to see their artwork come to life in City of Waco parks. It's a reminder that everyone's ideas can make a positive difference in our community" said Fiona Bond, executive director of Creative Waco.
Funding made possible through the Texas Healthy Communities, Texas Department of State Health Services grant.
The Act Locally Waco blog publishes posts with a connection to these aspirations for Waco. If you are interested in writing for the Act Locally Waco Blog, please email Ferrell Foster at [email protected].