By Donna McKethan
In the Fall of 2015, the Greater Waco Advanced Health Care Academy (GWAHCA) will open its doors to Waco area juniors and seniors who are interested in pursuing a career in the health care industry. The Greater Waco Advanced Health Care Academy is a unique and innovative collaboration between the local health care community and Waco Area School Districts. GWAHCA will create a challenging learning environment that encourages high expectations for student success in the Health Care Field. The academy will empower students to successfully be competitive and workforce ready in our community and a global society.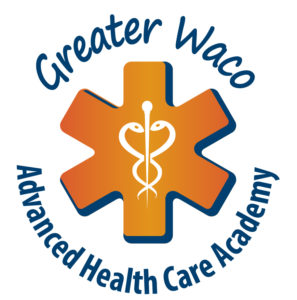 GWAHCA follows a model similar to the Greater Waco Advanced Manufacturing Academy, which aims to give students a head start in careers in welding and manufacturing. Officials from area school districts, McLennan Community College, Texas State Technical College and area health care industry leaders have been meeting over the last two years to determine health care industry needs and how to best serve students. The twin philosophies of realism and experimentalism are embedded in the attitudes and beliefs behind the planning and remodeling of GWAHCA. These philosophies have been expressed by the members of the GWAHCA Executive and Steering Committees. The idea behind not only the curriculum but also the facility is to give students an experience that aligns with what they will encounter when they graduate and begin a career in the health care industry. Partners support GWAHCA, an academy that fosters a sense of community among students, staff, parents, partners and neighbors. GWAHCA students will develop a sense of self-esteem and respect for themselves and others. Through a diverse and challenging curriculum, focusing on basic science, GWAHCA will cultivate student interest in various sciences and health professions. GWAHCA will provide a quality education and experiences that will prepare students to develop the academic, social and personal qualities necessary to realize their fullest potential as lifelong learners and productive, caring citizens of the world.
The first programs to be offered at GWAHCA will be the Certified Nursing Assistant (CNA) and Advanced CNA programs. The CNA curriculum will follow the current program offered at McLennan Community college. The Advanced CNA course is being developed in collaboration with Providence and Baylor Scott and White (Hillcrest) Hospital Staff. This curriculum development is an exciting process and will result in an amazing and rigorous program. In addition to the CNA course, juniors will also take Anatomy & Physiology, Counseling and Mental Health and Medical Terminology. Seniors (who have completed the CNA certification) will take Phlebotomy and a soft skills course that will include training in the hospitals computer system. Both hospitals have promised to hire all students who successfully complete the Advanced CNA program.
GWAHCA will be located on the campus of the former Viking Hills Elementary school. The campus is located on Viking Drive just off Fish Pond Road. All Juniors and Seniors within 45 minutes of the academy are eligible to attend. Applications are currently being accepted. For more information, contact Donna McKethan (254 755 9573 or [email protected])
---

This Act Locally Waco blog post was written by Donna McKethan. Donna is the Career and Technology Director at Waco ISD. She has 33 years in education, the last 15 with WISD Career and Technology. She is currently the President of The Career and Technology Association of Texas. She is a WISD graduate with a BS in Home Economics Education from Baylor University and an MS of Education from Tarleton State University. She is currently enrolled in the Doctorial Program in Educational Leadership at Tarleton State University.
The Act Locally Waco blog publishes posts with a connection to these aspirations for Waco. If you are interested in writing for the Act Locally Waco Blog, please email [email protected] for more information.