By Deneece Ferrales
Feb. 7 is National Black HIV/AIDS Awareness Day. Uriah Robertson and the team at Waco-McLennan Public Health District who work in the clinic for HIV/AIDS services are preparing to use the occasion to raise HIV/AIDS awareness and encourage testing."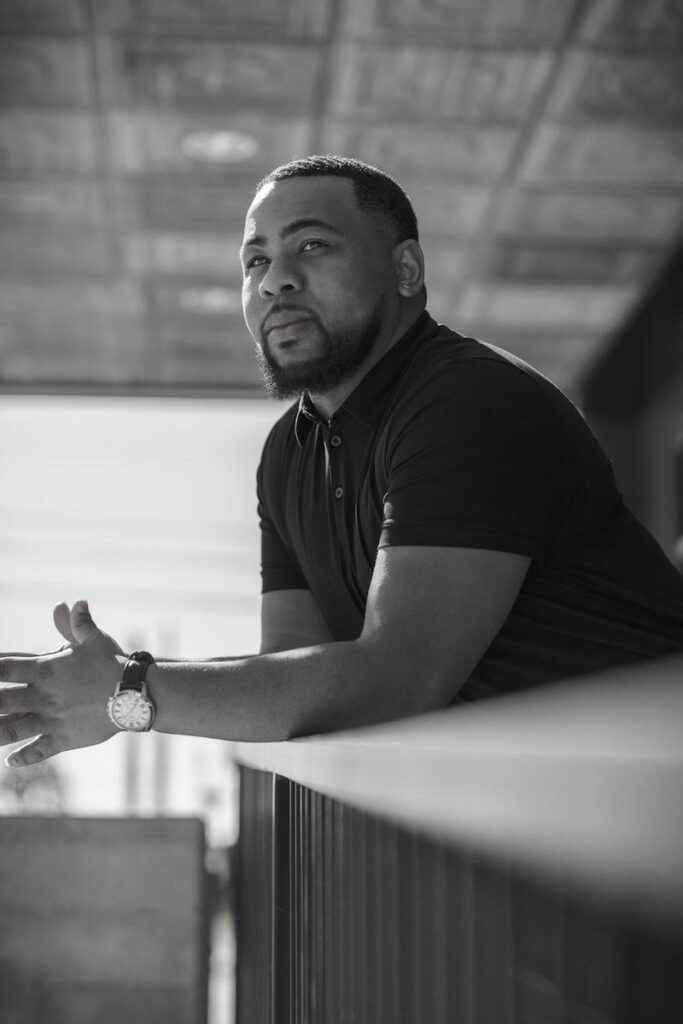 Studies show that African Americans make up about 45 or 47 percent of new HIV diagnoses," Robertson said. "Amongst women, we are seeing that African American women are 57 percent of new diagnoses. So, how do we decrease the numbers? We have to educate, advocate, encourage routine testing and so much more."
As a risk reduction specialist, Robertson said his job is to "work with the community to provide intervention and prevention tools. We even perform HIV testing and encourage the importance of knowing your status." Risk reduction specialists "have those conversations that others are afraid to have. We work to build rapport with our clients so we can get out into the clinic so that we can get the word out about our services while also working to break down the walls of stigma about HIV/AIDS."
According to HIV.gov, a website managed by the U.S. Department of Health and Human Services, he first Black HIV/AIDS Awareness Day was held in 1999 as a grassroots opportunity to raise awareness in minority communities. In 2001, the day was given national status. This became needed as the number of new infections were disproportionately affecting people of color, particularly Black communities. At that point, new cases of HIV were escalating so quickly in the Black community that national leaders and the Centers for Disease Control began concerted efforts to combat the spread of HIV/AIDS in communities of color. According to the CDC, the history of these efforts includes:
In 1998, the Congressional Black Caucus joined African American leaders from all over the U.S. to declare a "state of emergency" and created the Minority AIDS Initiative to offer funding for prevention efforts in Black communities. The CDC launched an array of prevention efforts aimed at preventing the spread of HIV among African Americans as a result of this funding.
In 2000, HIV cases among Black and Latino men exceeded cases among White men, which was disproportionate to the general population, thus calling attention to health inequities surrounding the spread of HIV/AIDS.
In 2007, the CDC launched its expanded HIV testing initiative to increase testing opportunities, primarily among African Americans.
In 2008, the Black AIDS Institute reported that if Black America were its own country, it would rank 16th in the world in terms of number of people with HIV. It was estimated that 1 in 16 Black men would contract HIV/AIDS in their lifetime (approximately 6% of the population) and 1 in 32 Black women would contract HIV/AIDS in their lifetime.
In 2010, the Obama Administration released first National HIV/AIDS strategy for the United States, which called on the nation to focus HIV prevention efforts on those at greatest risk, including African Americans.
Despite these efforts, sadly, this has not changed in the past 23 years. African Americans, more than any other race, have the highest rates of HIV infection in the nation. Black Americans account for approximately 14% of the U.S. population, but nearly half of those living and dying with HIV and AIDS are Black. Within this population, gay and bisexual men are the most affected, followed by heterosexual women. AIDS is the third leading cause of death among Black women aged 25–34 and 35– 44 and among Black men aged 35–44 (CDC).
Not only does this health inequity appear in the number of African Americans contracting HIV/AIDS, it also appears in the treatment of HIV/AIDS. Compared to all other persons with HIV, African Americans had the lowest rates of viral suppression. According to the CDC, out of every 100 Black persons living with HIV, only 63 are receiving some type of HIV care, 48 of 100 were retained in HIV care, and 51 of 100 were virally suppressed. This means that little more than half of all African Americans living with HIV received any type of treatment.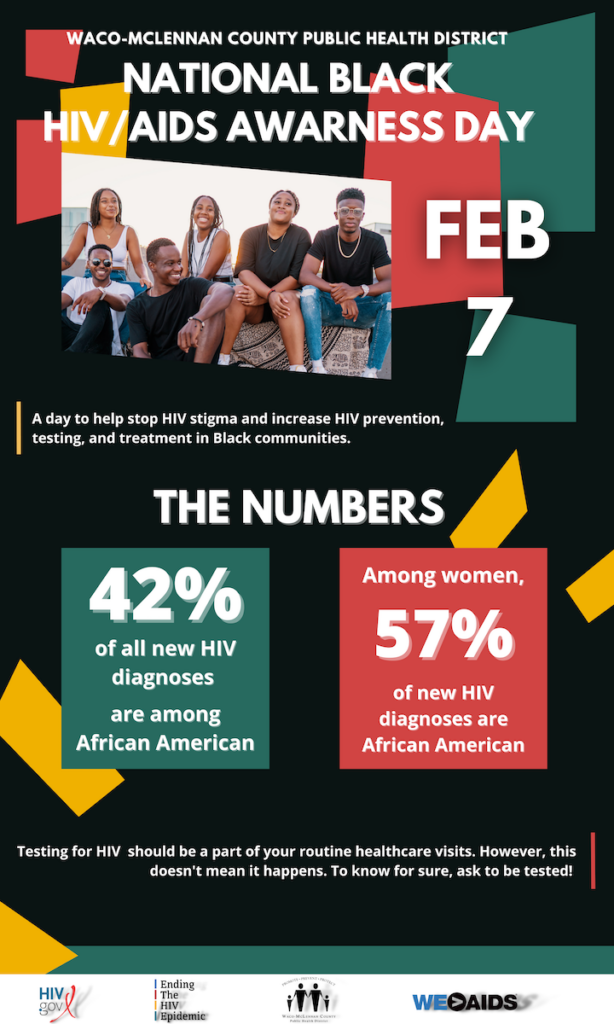 Though HIV is preventable, prevention remains the biggest challenge and further calls attention to the health inequities around this disease in Black communities. The challenges to prevention efforts include the stigma of a positive HIV status, people not having awareness of their HIV status, homophobia, racism, and mistrust of the healthcare system.
Lack of awareness of one's HIV status can also lead to poor HIV treatment outcomes. Further, STI rates among African Americans are higher than among any other minority group, and there is a link between being diagnosed with other Sexually Transmitted Infections (STIs) and contracting HIV.
Lastly, persons experiencing poverty, which is higher in Black communities, are less likely to have access to quality healthcare for HIV, stable housing, and HIV prevention services.
So where do we start in addressing this health inequity? The most important place to begin is to encourage testing. If HIV is left untreated, chronic illness and death are the likely outcomes.
The first step to preventing this is for a person to know his or her status. Knowing one's status can also prevent the further spread of HIV. Health professionals must continue to partner with Black community leaders to make outreach efforts aimed at more testing and increased awareness of prevention.
HIV treatment and prevention has come a long way in the past three decades. On Feb. 7, it is important to increase awareness of the continued need to address HIV prevention and treatment, particularly in Black communities. This is also a great day to encourage testing and the importance of knowing your status. Together, we can continue that fight to eradicate HIV/AIDS.
Deneece Ferrales, Ph.D., is director of health initiatives for Prosper Waco.
The Act Locally Waco blog publishes posts with a connection to these aspirations for Waco. If you are interested in writing for the Act Locally Waco Blog, please email the ALW team — [email protected].