By Ferrell Foster
Years ago, Jack Bowers became interested in the impact a viewer's perspective has on an artistic work. Artwork is not just a static piece of clay or painting on a canvas, the viewer's perspective affects how the art is perceived, Jack told me the other day.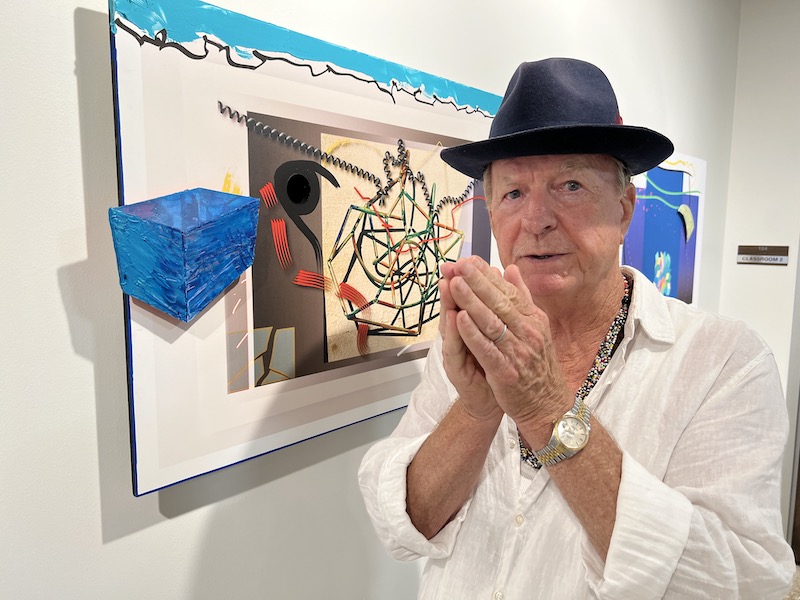 Walk into the Jack Bowers exhibit, "Perspectivism," at the Art Center of Waco, and you quickly realize what Jack is talking about. None of his exhibited art is two dimensional; it has three dimensions, and, if you're like me, you will find yourself walking from side-to-side in front of a wall-hanging piece or moving around a clay sculpture taking in the varied angles presented by the art.
Sorry, but I can't really describe it. You've got to see it. And, thanks to the Art Center, you can. CEO Doug McDurham and his team are doing a great job. They have brought us the first local show of Bowers's work, and the artist now lives in Waco, having moved here from California. 
The exhibit at the Art Center of Waco, 701 S. 8th St., opened Thursday, Sept. 1. It will be on display through Nov. 5, free to the public, from 11 a.m. to 5 p.m., Tuesday-Friday, and 10 a.m. to 2 p.m. Saturdays.
Since most of you don't know me, you're probably thinking something like, "Oh, this Ferrell guy must be one of those artsy types." I wish. The visual arts often go over my head, but they do, at times, go straight to my heart.
As a result of my artistic ignorance, my encounters with art forms are more like a Siskel & Ebert movie review — thumbs up or thumbs down. It either connects with me or it doesn't. And, chances are, I will not be able to tell you why.
I stopped by the Art Center of Waco Thursday and had a chance to visit with Bowers, the exhibit artist.
Jack is a delightful and interesting human being. His eyes reflect an internal spirit that is alive with fascination. He spent some time helping me understand his artform — perspectivism. It's interesting when an artist starts talking about science — how light is both a wave and a particle. And art, he realized years ago, functioned in two ways, as well — from the perspective of the artist and the perspective of the viewer.
It all connected pretty quickly to my years-ago school art classes when the teacher had us mark two points toward either end of a horizon line near the top of the blank drawing paper and then draw a building in the space below the line. Lines representing the corners of the house went straight up and down; lines depicting the sides of the house all pointed toward one of the two dots at the left and right near the top.
I still remember being surprised that lines coming closer together on two-dimensional drawing paper give the illusion of the image depth. I had drawn a two-dimensional image that could then be perceived as three dimensional. My personal drawings got a lot better after that — though never good.
Here's one thing I think I'm learning about art. You don't necessarily have to personally like a piece to find it interesting. More and more, I find myself looking at art not to decide if I like it but what is being "said" through it and what am I "hearing," if I may use auditory descriptors to speak about a visual experience.
Thank you, Jack, for helping us see and think about our world and life. Thank you, Doug, for giving us this opportunity to experience Jack's art.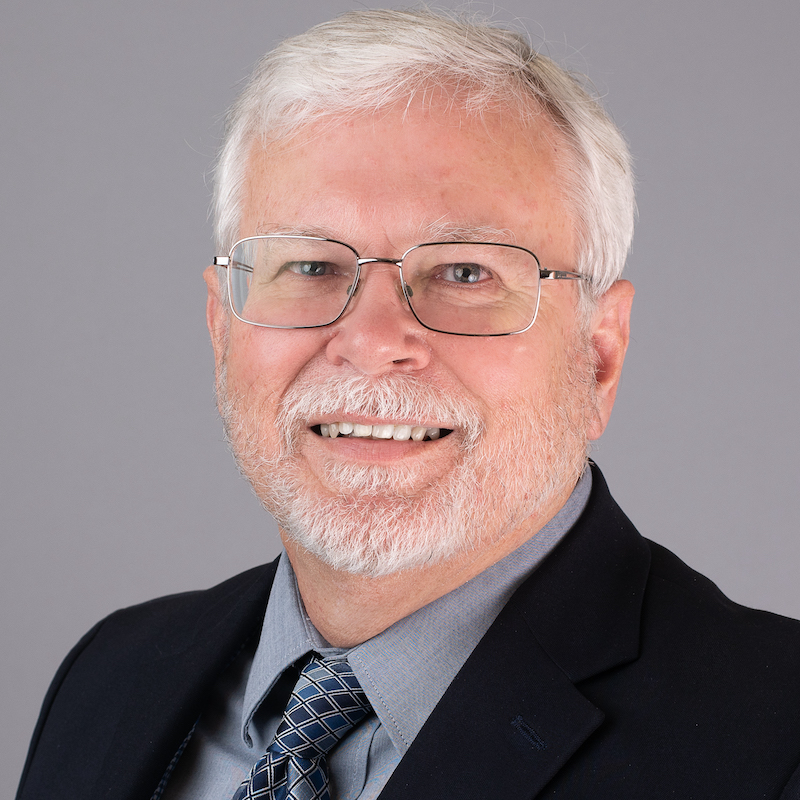 Ferrell Foster is president of Kortabocker LLC: Communications Built on Caring. He is a former member of the Act Locally Waco Board of Directors and has helped post information to ALW at different times. He is also the former care and communications specialist with Prosper Waco. Contact ALW and Ferrell through [email protected]