(During these last few weeks of December we will be reprising the Top 10 Most Opened Blog Posts for 2018 from the Act Locally Waco blog. I couldn't possibly pick my favorites – so I used the simple (cop out?) approach of pulling up the 10 blog posts that got the most "opens" according to our Google Analytics. It is an intriguing collection that gives at least a little insight into the interests and concerns of Act Locally Waco readers. I hope this "Top 10" idea inspires you to go back and re-read your personal favorites. There have been so many terrific ones… If you would like to see the Top 10 according to Google Analytics, here's the link: Top 10 Most Opened Blog Posts of 2018. Merry Christmas! — ABT)
By Karen Rios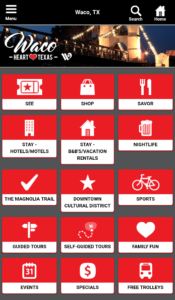 I became a Wacoan in January. Before that I literally only knew the Fazoli's off of 35. I excitedly used my phone to explore my new home. However, I quickly got frustrated at all the articles and blogs that popped up on my search. Most revolved around Magnolia Market, and I knew that Waco had more than just the Market.
I really want people to know about an app that helped me learn about my new town. It's called Waco & The Heart of Texas, and it's free for Apple and Android. The Waco Convention & Visitors Bureau put together it together mostly for tourists, but I decided to give it a try anyway.
Savor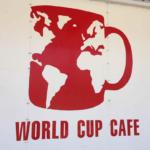 I love food! So, the first area I explored was the "savor" category. The app lists 141 food options. Through this, I discovered World Cup Cafe & Fair Trade Market, a locally owned business where you can eat with a purpose. I love their club sandwich. It's a double decker with ham, turkey, bacon, American cheese, lettuce, tomatoes and your choice of condiments. Did I mention it comes with fries?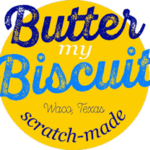 Next, the app's food list led me to Butter My Biscuit. If you see day old biscuits still available, just go ahead and buy them. They sell out fast! The two main biscuits to choose from are Buttermilk and Texas, which has jalapeño and cheddar cheese. They also offer the biscuit "of the day", which was Rosemary when I went. Every day is something different. You can't go wrong with these biscuits!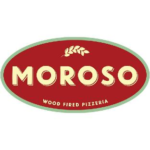 Finally, I enjoyed Moroso's options for Neapolitan wood-fired pizza and other Italian dishes. A good margarita pizza is hard to come by, but Moroso's hits the mark. The crust is crunchy and light. They put the right amount of sauce and cheese, and the basil tastes like they just picked it from the garden. It's a good size pizza, most people share, but I think it's a perfect personal size. I normally go during lunch to take advantage of their margarita pizza special. My mouth is watering just thinking about all this food.
Waco offers a variety of food options with Wacoan pride. As a local you may already know of the restaurants listed, but it's always good to have something to reference in case you forget or need to share with friends or family from out of town. The app provides all the information you need. The hard part– deciding where to eat.
Other categories to explore
Perhaps you want something other than food. The app offers 15 different categories to help you show off Waco.
In the "See" category I discovered Cameron Park Zoo. My niece and I watched the lioness chase her cub around trying to bathe her. It looked like the scene from "Lion King" when Simba was trying to get out of his "bath time."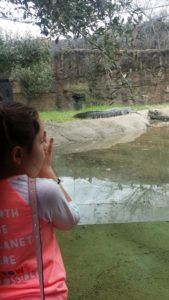 One of their unique exhibits includes The Brazos River Country. The exhibit shows you the journey of the early Spanish explorers who searched for gold along the Brazos. Throughout the exhibit you see different species that they could have encountered along the River. My niece enjoyed it because the river runs through Waco and we even walked around to see if she spotted anything.
Another of my go to categories is "Events." You can see what events happen around Waco. For instance, on May 4th I saw First Friday Waco. That is an event on the first Friday of every month, where business in downtown offer discounts, live music and extended hours. I even learned the Dr. Pepper Museum has free admission on First Friday.
There are at least 300 listings, you just pick a category and go through the options. The app provides a brief description of the place, their website, other media outlet platforms, a contact number, and the address. If you come across an event you like you can add that event to your Google Calendar or iCal. The app is easy to navigate. They did all the work for us, so all we Wacoans have to do is plan out the day.
Specials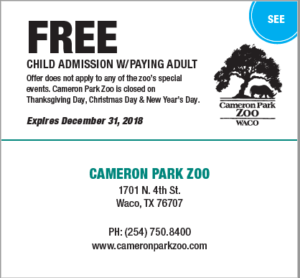 I love being able to save money anytime I can, but I absolutely hate having to give my email address in exchange for coupons! I liked that Waco & The Heart of Texas didn't make me input my email address to get their Specials. On their app they provide at least 54 different coupons that Wacoans can use. (Side note: If you prefer paper coupons, you can find them at the Visitors Center at the Texas Ranger Hall of Fame Museum, or at the Convention Center.
When my niece and I went to Cameron Park Zoo we used the coupon at least twice. The coupon gives you a free child admission with a purchase of an adult admission. I saved $7 dollars. You can keep using the coupons until December 31, 2018. Sure, it's meant for tourists, but Wacoans can save money too.
Why should tourists have all the fun?
Wacoans can all benefit from this media platform. It provides a lot of options that you may know but not necessarily remember. You can plan a family outing and even save money. You can go on new bike trails. You can discover Waco history. You can provide more options to your friends and family. You can explore Waco in a different way. You can take advantage of the bus routes. You can try going to a winery. With over 300 listings, you are bound to find at least one new activity. Waco & The Heart of Texas might have been created for tourists, but Wacoans will know how to use it better! (Free for Apple OR Android )
---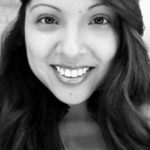 Karen Rios is a new Wacoan. She is currently attending MCC studying Digital Media. Although she is new to Waco, she is not new to the "small town" living. She loves exploring new towns and cities. She's a sucker for hole-in-the-wall eateries. "Every day I discover something new about Waco, I realize how much beauty is here," she says. "I like to brag about the scenery to all my city friends and family. I'm loving every minute of being a Wacoan."