(During these last few weeks of December we will be reprising the Top 10 Most Opened Blog Posts for 2018 from the Act Locally Waco blog. I couldn't possibly pick my favorites – so I used the simple (cop out?) approach of pulling up the 10 blog posts that got the most "opens" according to our Google Analytics. It is an intriguing collection that gives at least a little insight into the interests and concerns of Act Locally Waco readers. I hope this "Top 10" idea inspires you to go back and re-read your personal favorites. There have been so many terrific ones… If you would like to see the Top 10 according to Google Analytics, here's the link: Top 10 Most Opened Blog Posts of 2018. Merry Christmas! — ABT)
(This post was first published on January 3, 2018 in the Waco Mom's Blog, which is a terrific Waco resource. — ALW )
by Kim Millington
I want to offer a huge thanks to Natalie and her team at UnBound, Waco – the organizational headquarters. She provided excellent resources and provided insight as I wrote my personal human trafficking story.
Writing this post has been much harder than I imagined. I have shared my personal story countless times and never hesitated but this time it is different. This time I am sharing it in light of what it actually entails – human trafficking…
<Click here to read the rest of this post on the Waco Mom's Blog…>
---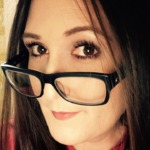 Kim "Millie" Millington is a wife, mom and entrepreneur. She is a certified life coach and operates Coach Millie's Family Life Coaching in Waco, Texas. Her husband, James, is an instructor at TSTC. Her son is heading to the Air Force and her daughter is a senior at Rapoport Academy. She moved to Waco in 2008 to attend Truett Seminary at Baylor. She is also a graduate of Dallas Baptist University. Kim is a contributing writer for Waco Mom's Blog and loves spending her time helping families get organized and holistically healthy.