Big changes are coming for Medicaid recipients! People who are on Medicaid must take action now to preserve their benefits or find new health insurance.
Tory Schafer of Highview Insurance sat down with Meg Wallace of Mobilize Waco to explain these important changes. Meg asked Tory questions as though she were a Medicaid recipient who has been hearing about changes in Medicaid.
~~~~~~~~
Meg: I keep hearing about people getting a letter saying they need to renew their Medicaid. What is this all about?
Tory: Medicaid has income and asset limits. You have to stay within those limits to maintain eligibility in the program. The state periodically needs to review your finances to be sure you're still eligible.
M. I've gotten a letter like this more than once in the past couple of years, and when I called Medicaid they said don't worry about it. Has something changed?
T. Yes. During the pandemic millions of people lost their jobs in a short amount of time, and the government was concerned about people losing health insurance. So during the Covid Public Health Emergency, the government paused disenrollment in Medicaid. As long as the Covid Public Health Emergency lasted, people wouldn't have to provide their financial information and recertify. They could stay on Medicaid without doing that.
The Covid Public Health Emergency is ending this spring, so Medicaid will start what is called redetermination. That means Medicaid will once again need to review your finances to see if you're still eligible. They are starting this process now!
M. So I need to watch for this letter!
T. If you haven't received a letter about your Medicaid recently, you need to make sure Health and Human Services has your correct address. At YourTexasBenefits.com you can see if they have your current address on file and update it if you need to.
M. OK, I'll check on that. Then, when I get the letter about my Medicaid, what do I do next?
T. Follow the instructions in the letter to reapply for a new period of benefits. The letter should tell you what you need to submit and how to submit it.
But even if you don't get a letter, if you receive Medicaid, you need to take care of this, and there are people in Waco who can help.
M. Oh, thank goodness, because this stuff gets confusing. Who can help me if I need help?
T. In the Waco area, Heart of Texas Goodwill and Shepherd's Heart will have staff assigned to help people submit their information. Call Heart of Texas Goodwill at 254-753-7337 or Shepherd's Heart at 254-213-7833.
M. Thank you. I'm writing that down now! This change is going to affect so many people. Should we be worried?
T. Yes, we should. If people don't follow through with this process, they will lose their Medicaid benefits. So please spread the word. If you know anyone on Medicaid, let them know they must recertify this time around.
Many people will still qualify for Medicaid, but some people will find out they're no longer eligible.
M. Yikes! Who might that happen to?
T. Four groups of people are likely to find out they're no longer eligible.
First, adults who were briefly unemployed during the pandemic and began receiving Medicaid as a result may have income now, so they won't be eligible for Medicaid anymore.
Second, women who received pregnancy Medicaid during the pandemic and have since given birth will no longer be eligible.
Third, young adults who were on children's Medicaid at the start of the pandemic and who have since turned 19 are now too old for children's Medicaid.
Fourth, children who were receiving children's Medicaid during the pandemic because their parents' income was lower, may become ineligible because their parents' income is too high now.
M. Wow. That's a lot of people. What can they do if they aren't eligible for Medicaid anymore?
T. It depends. Some people will be eligible for other health insurance programs, and some will not. But many people don't even try to get health insurance because they think it's too expensive or they won't be eligible. This is a big mistake.
If you're eligible for employer-paid benefits, your first step is to talk to the person in charge of benefits where you work. Your special enrollment period may last only 60 days after you lose Medicaid.
If you can't get affordable health insurance through your employer, there's a good chance marketplace insurance will work for you. Right now, because of new federal funding, more people than ever before who have limited income are eligible for ACA insurance with premiums less than $20 per month, and with low or no deductibles or copays.
If you can't get coverage in one of those two ways, there are also local options such as Indigent Health Care and the Waco Family Medicine Good Health Card.
M. I had no idea there were so many possibilities. Who can help me look at my options?
T. We've built a website called Unlock Healthcare, at www.unlockhealth.care, to provide information about these health insurance programs, along with contact information for local people who can help.
M. OK. So I think it's going to be all right. I just need to follow through.
T. That's right. There really are a lot of good options. But now is the time to take action.
~~~~~
Tory Schafer is the owner of Highview Insurance and the primary builder of Unlock Healthcare.
Meg Wallace is the organizer and director of Mobilize Waco, formerly known as the Amberley Collaborative. Mobilize Waco is a disability justice coalition that works toward full participation and leadership by people with disabilities in the Waco area.
Editor: In honor of Women's History Month, we are featuring interviews with local women leaders. These pieces were written by Baylor University students from the Department of Journalism, Public Relations, and New Media.
By Samuel Lamkin
Dr. Felicia Macik is the owner of Uncommon Healthcare and has practiced medicine for more than 20 years. She says the best part about her job is the "technical challenge" and the relationships she creates with patients.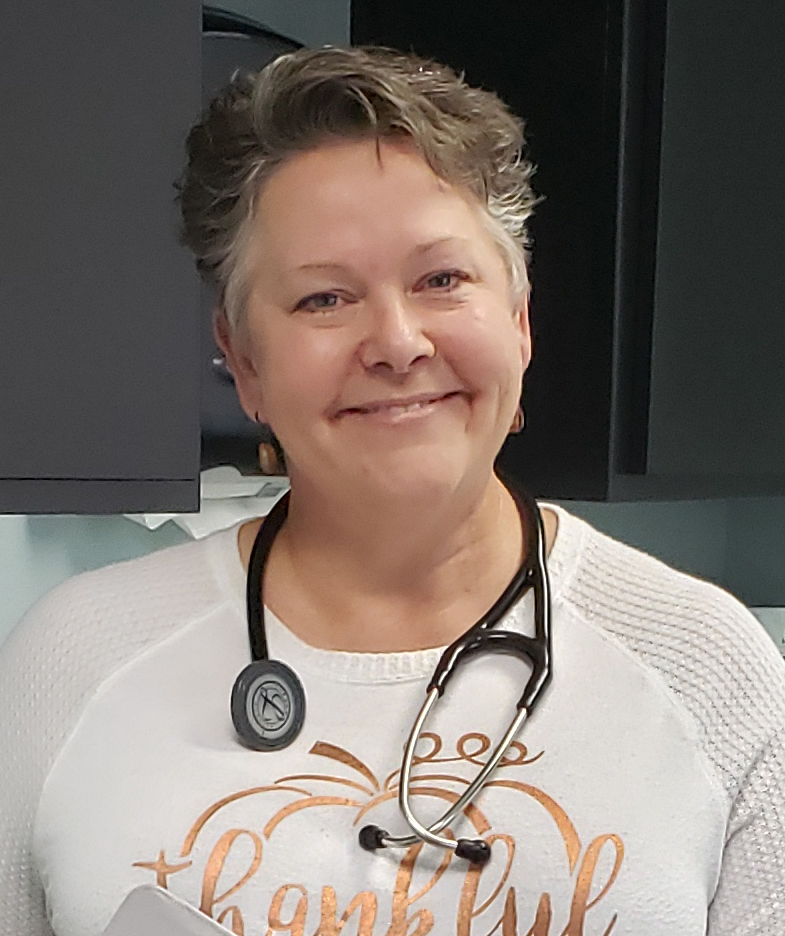 Macik has seen the medical field change for women in recent years. She recalled serving as first assistant in a bilateral knee biopsy when she was in her residency. She was one of only a few women in the operating room. For the 6½ hours of the procedure, she said the lead doctor talked about how women should not be in the medical field because they would eventually have children and choose to stay home with them.
"Women have come a long way," said Macik. And she does now have children — two sons, one in college and one in high school.
She earned a bachelor's degree in biology from Tarleton State University before attending medical school at the University of North Texas Health Science Center/Texas College of Osteopathic Medicine in Fort Worth, according to the Uncommon Healthcare website. She completed family medicine training at UTMB Family Medicine Residency at Conroe.
Macik and her husband, James, then relocated to Memphis after she was selected for fellowship training at the University of Tennessee at Memphis. Upon completing her fellowship in 1999, the Maciks "hurried home to Texas to ensure that their firstborn would receive a proper birth certificate," the website says.
In 2003, they moved to Clifton, northwest of Waco, and she now commutes to Waco.
"I love Waco so much. Ever since we moved here in 2003 there is so much pride and enthusiasm about the community, and there are people that want to make it better," said Macik.
"Back when we moved here, downtown Waco was not a good place to be. Now I feel safe walking around at night," Macik said.
One thing Macik appreciates is the community. She said it is "not homogenous." Not everything is the same; there is a good variety of people in the community. As a family medicine specialist, this diversity is reflected in her practice. She sees people from all backgrounds.
Macik also appreciates that Waco has multiple educational campuses. With Baylor University, McLennan Community College, and Texas State Technical College nearby she thinks it makes Waco more likely to have a population increase.
"You have a lot of young families, second generations, and people that have lived here a really long time that use these educational resources and in turn help the community," said Macik.
Being a business owner and juggling patients, Macik said she has less time to be actively involved in Waco than she would like. With the little bit of time she does have, she is involved in the nonprofit, 40 Days for Life, which is a pro-life organization.
"If I had enough time to be more involved in my community, I can see myself participating in pro-life events or doing something creative," said Macik.
In the time Macik has lived in Waco she has noticed a flourish in the city and the surrounding areas, saying Waco has "blossomed" with Magnolia and Fixer Upper.
"I like the size of Waco right now, but we are very close to overgrowing," Macik said. "I like that I can recognize people around downtown, but it is happening less and less."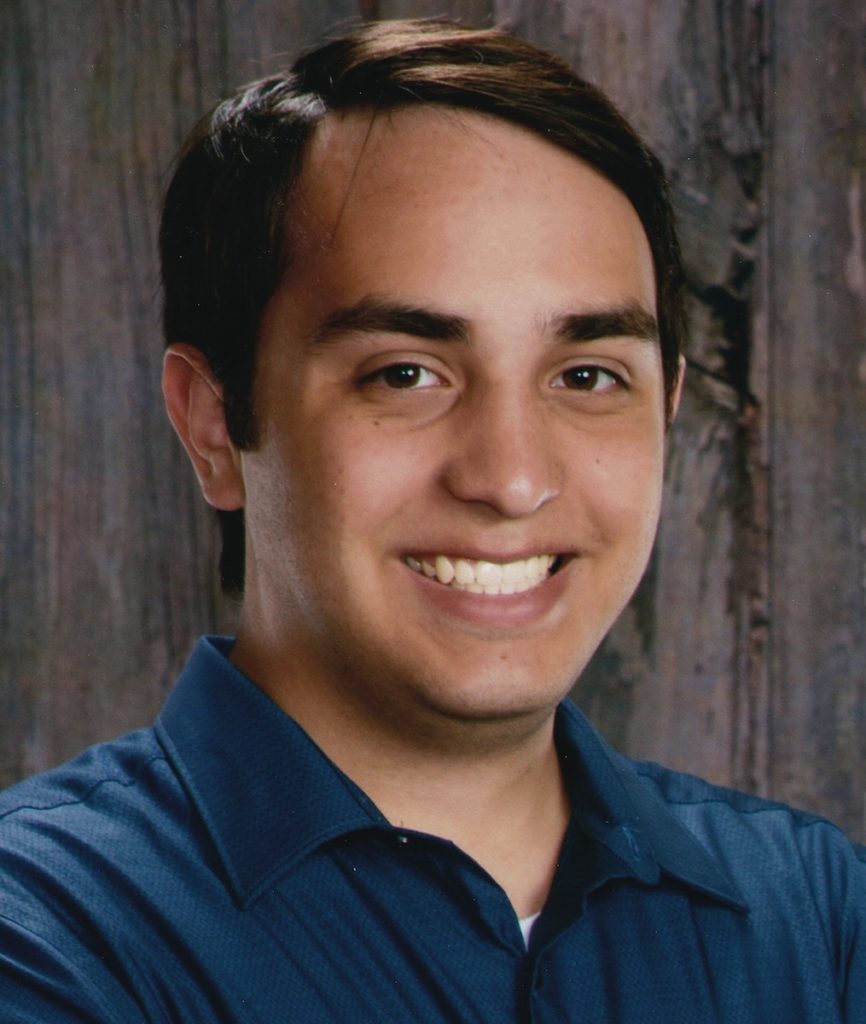 Samuel Lamkin is a Baylor University freshman journalism student.
The Act Locally Waco blog publishes posts with a connection to these aspirations for Waco. If you are interested in writing for the Act Locally Waco Blog, please email Ferrell Foster at [email protected].