By Molly Noah
WACO – The Mayborn Museum is now celebrating Native American Heritage Month
with exciting performances and lectures from the native community. The series will highlight
the work of Native dancers, artists, and playwrights.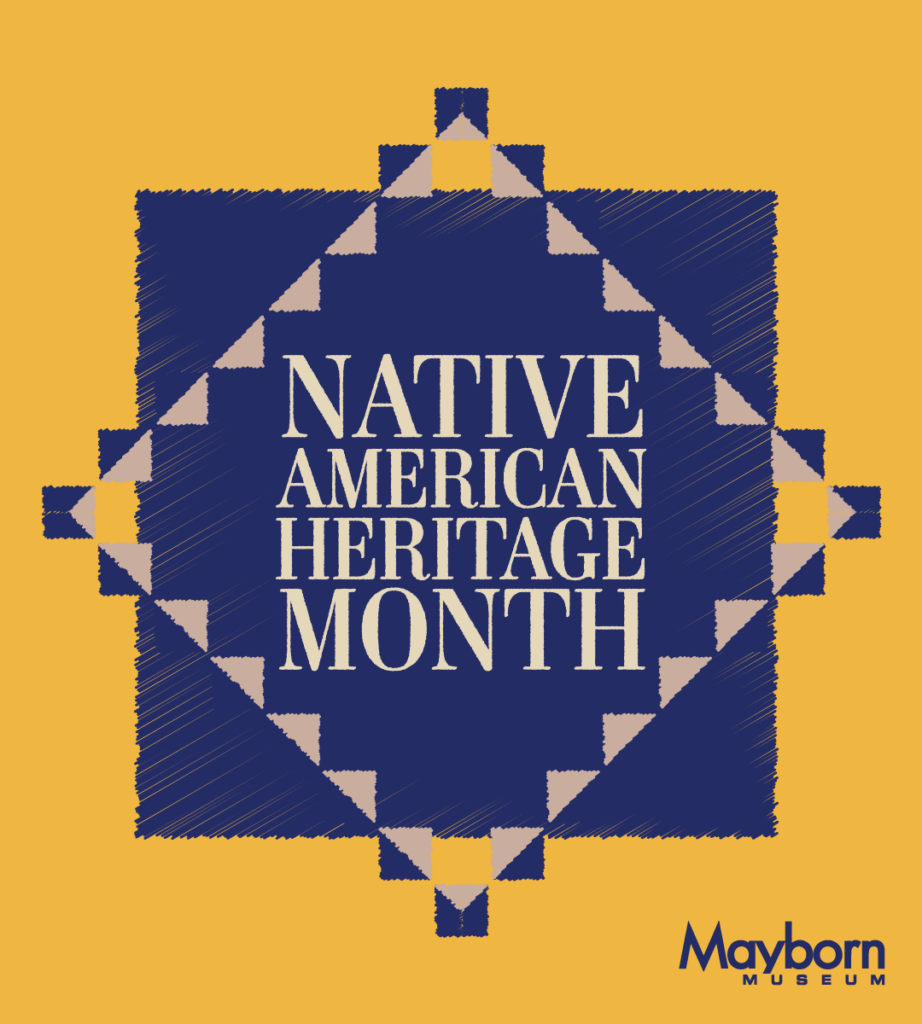 We began the month with "Celebrate Native American Heritage with Indigenous ACE (Arts, Culture, Education)" on Nov. 2, funded by the Baylor University Theater Arts Department and the Mayborn Museum. Indigenous ACE, from the Indigenous Cultures Institute in San Antonio, was a performance group of close family and friends from several tribes, including Saponi, Comanche, Apache, Alabama-Coushatta, Chickasaw, Navajo, Wastec. The family-friendly celebration included performances from traditional dancers, musicians, and singers, plus explanations of native traditions.
Two more events are still ahead this month:
Larissa FastHorse's "The Thanksgiving Play"
Nov. 9, 3-5 pm, Adults
Join us as Waco's Wild Imaginings Theater Group performs The Thanksgiving Play, a satire
about a group of teachers trying to create a representative way to celebrate both Turkey Day
and Native American Heritage Month. Good intentions collide with absurd assumptions.
"The Stones Cry Out" with Dan Brook 
Nov. 16, 3-5 pm, Adults
Funded by Department of Art & Art History
Dan Brook, of the Muscogee Nation), is a sculptor and Baylor alumnus. He will discuss his work and its connections to representations of indigenous traditions.
Native American Heritage Month events are included in the price of admission to the museum.
Baylor University students and Mayborn Museum members receive free admission.
—-
The Mayborn Museum Complex celebrates the natural science and cultural history of Central Texas. Its 143,000-square-feet building on the Baylor campus sparkles with numerous vibrant exhibits and compelling hands-on activities for the whole family to enjoy over and over again. For more information, contact the Mayborn Museum at (254)710-1110 or visit MaybornMuseum.com.
Molly Noah is marketing coordinator at Mayborn Museum Complex.