By Kim Patterson
In recent months, the Waco Tribune-Herald has featured two articles about struggling Waco nonprofits that are changing their business models to merge with larger, outside organizations to ensure their sustainability. While their missions remain the same, these changes in local leadership mark a major shift for these groups that have worked tirelessly to serve critical needs in our community for decades. These organizations are not gone, but reading about their situations still feels a little like a death, or at least a serious illness, in the family.
Do a quick Google search for "Nonprofits after COVID" and you'll get a whopping 25 million results. For many, the fallout from the pandemic — closed businesses, skyrocketing unemployment, stay-at-home orders, eliminated fundraising events — has exposed cracks in the underpinnings of the usual ways of doing business for nonprofit organizations.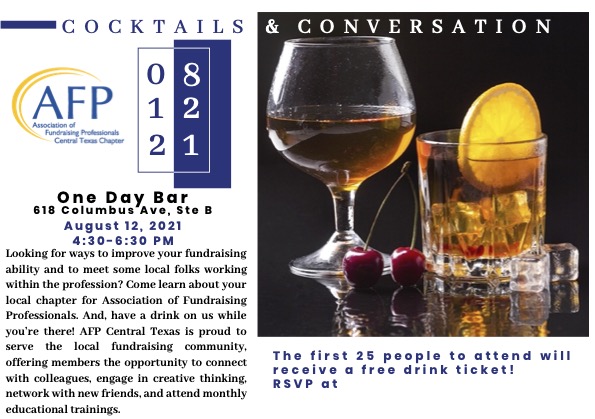 For those that provide direct services like food, clothing, and shelter, the pandemic spurred an increase in charitable giving but also a dramatic increase in need for services. For others that rely on fundraisers to fund operations, a return to in-person events brings hope but the stark realization that it may take years to return to "normal."
It is indeed a new landscape for organizations that rely on fundraising to support their work, and it is fair to say that those who work in the nonprofit sector have faced a difficult and unpredictable year. Fundraising is a tough job even in the best of times. When times are hard like they have been, support from peers is essential.
To this end, the Central Texas Chapter of the Association of Fundraising Professionals is extending its hand to those who seek support with a membership event on Thursday, Aug. 12: Cocktails and Conversation. Anyone who works in the nonprofit sector is invited to learn more about this organization that meets monthly for networking, creative inspiration, and educational training.
Recent trainings have provided solid takeaways about "The Art of Making the Ask," "Using Data for Successful Fundraising," "Diversity and Equity for Nonprofits," and "Virtual Fundraising Events." Membership in AFP Global gives members access to resources and tools from top fundraisers from around the world, an online idea sharing platform, as well as the ability to pursue the Certified Fundraising Executive (CFRE) credential.
If you are a fundraising professional, executive director, staff member, or volunteer working in the nonprofit sector, please join us for Cocktails and Conversation 4:30-6:30 p.m. Thursday, Aug. 12, at One Day Bar in Downtown Waco. Reservations are encouraged, and the first 25 registrants will receive a ticket for a free drink. That covers the cocktails — and we guarantee the conversation will leave you feeling welcome, supported, and inspired to move your nonprofit organization forward in this new day.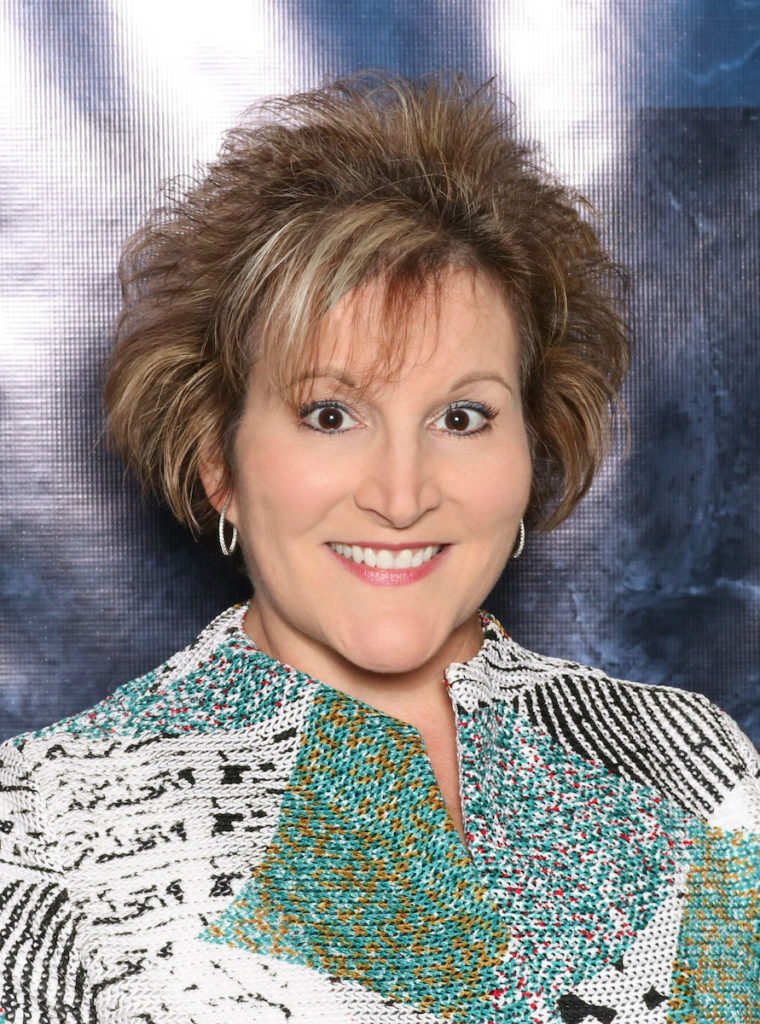 Kim Patterson is president of the Central Texas Chapter of the Association of Fundraising Professionals, and she serves as executive director of McLennan Community College Foundation and the Office of Institutional Advancement. Patterson is a graduate of Baylor University with undergraduate degrees in journalism and marketing and of Tarleton State University with a master's degree in management and leadership. She and her husband, Frank, have two grown children and enjoy camping, fishing, and hiking.
The Act Locally Waco blog publishes posts with a connection to these aspirations for Waco. If you are interested in writing for the Act Locally Waco Blog, please email Ferrell Foster at [email protected].