March is National Reading Month, a whole month designated to encouraging Americans – and by extension Wacoans – to read! The Act Locally Waco blog is beating the drum for National Reading Month by hosting a blog series throughout the month of March, called "Books Matter." Every day throughout March we will be sharing a post about a Waco resident and a book that matters to him/her. Thank you to students from the Baylor Department of Journalism, Public Relations and New Media and professor Amber Adamson for help with this fun project. To read all the blog posts so far, click here.
By Cole Grafton
Books have the ability to change the way the reader sees the world. For Rick Tullis, "Goodbye to a River" by John Graves helped him connect with nature and the world around him.

Tullis is the president of Capstone Mechanical, a local engineering and construction company.

"'Goodbye to a River' appealed to me because it's about Texas rivers," Tullis said. "I love rivers and love being around them or on them, and so that's what attracted me to go and read the book."

Tullis explained that the book was an autobiography of John Graves' two week trip down the Brazos River, where he had spent many of his summers growing up.

"They were installing lots of dams along the river, and there were several other ones proposed at the time. So he said, 'OK one last chance, I'm going to get in the canoe and float down the river," Tullis said. "And he's a great storyteller, so his book is not only about his journey down the river, but he tells kind of the history of the different parts along the way."

Tullis then explained how the book reminded him of his own life and experiences that are similar to the adventures described by Graves.

"This book matters to me because I've got a little farm on the middle Bosque which flows into the Brazos, where he was. And 20 years ago with a friend of mine, I kayaked from Crawford down to Lake Waco, and it was just totally awesome," Tullis said. "I felt like I was in a totally different part of the country. It was so beautiful."

The similarities between the lives of Tullis and Graves have helped Tullis to see the river in a new perspective, and to better appreciate Graves' trip down the Brazos.

"I connect with the way he sees the life on the river and … the connection to history, but also to the animals, and the plants and the life that a river brings to an area," Tullis said. "And so I get it. I see that whenever I go out to the river myself, and I can really connect with how the author views those things."

(The Heart of Texas P-20 Council includes representatives from K-12 education, higher education and employers. They meet regularly to help coordinate efforts to launch our young people into productive lives as workers and citizens. This post is one in a monthly series of posts intended to share information about the work of this important group in our community. For more posts in this series, click here: P-20 education.)
By Ashley Canuteson
I have had the privilege of meeting some incredible people through my line of work over the past several years. A key facet of my job as College & Career Readiness Coordinator for Midway ISD is to help make connections between public educators, higher education, and folks in "the real world" – all for the benefit of students. After all, students need to leave us ready for success beyond high school. But students shouldn't be the only ones who benefit from a group of constituents coming together to share ideas and learn from each other. My experiences have led me to realize that various partnerships coming from all of these efforts are mutualistic – they are not done solely for the benefit of students; rather, they are formed to truly help educate an entire community about how we can all work together for the successful advancement of an economically sound society. Wow! That was a mouthful! So, what does that mean exactly? I can best share an example of the power of mutualistic partnerships by telling the story of a wonderful advocate and community leader.
Rick Tullis, president of Capstone Mechanical and member of the Midway ISD Board of Trustees, was named this summer as one of four state Business Leaders of the Year by the Career & Technology Association of Texas (CTAT). He received this recognition because of a nomination written by Donna McKethan of Waco ISD, Christine Holecek of Education Service Center Region 12, and me. Through our work with each other, we came to realize that we all had seen the power of Mr. Tullis' influence in a variety of ways. In addition to his commitments to Midway ISD, Mr. Tullis has been an active board member of the Greater Waco Advanced Manufacturing Academy (GWAMA), the Board of Directors for the Waco Business League, the Baylor School of Engineering Board of Advocates, the Baylor Scott & White/Hillcrest Board of Visitors, and the Board of Directors for the Waco Chamber of Commerce. Looking at his level of involvement, one can quickly see that Mr. Tullis is invested in the overall success of the Waco community. It is because of this far-reaching commitment and willingness to serve that he continues to make a lasting impact in the educational realm; however, it doesn't stop there.
I have had the personal honor of working with Mr. Tullis in some of his volunteer roles – most specifically, with his time on the Steering Committee of the Heart of Texas P-20 Council. What I have realized in that time is that Mr. Tullis brings to the table a vision of shared learning for all. He isn't there simply as a business representative trying to advise educators on what the world needs in its future workforce, although he shares some great perspective on that topic! He is also there to learn about how he can bring his network of colleagues into the world of education so we can all work together on helping our students become successful. "Preparing students is a shared responsibility of families, schools, and business," said Tullis in a July interview with Hometown News. And he believes this wholeheartedly.
Mr. Tullis was an integral part of the collaboration between Waco ISD and various other school districts and business leaders who came up with the concept of the Greater Waco Advanced Manufacturing Academy. As GWAMA was coming to life, the educators learned plenty about the need for skilled graduates that exists in our local manufacturing workforce. It is fair to say that our local business leaders also learned much about the world of education. Together, these partners realized there are many ways they can work mutually to meet a variety of goals. Some of those goals benefit the educational institutions and some benefit local business. Even bigger than that, however, are the goals that are long term – the goals that focus on helping students today so that we help strengthen our community tomorrow.
It takes vision. It takes commitment. It takes time. It takes service. It takes a willingness to teach and a willingness to learn. It takes a team of partners focused on how they will contribute to the betterment of our community one relationship at a time. So how can YOU become a partner? How can you make a difference in the life of a student, or the life of a colleague, or the life of your community? We must expand our network of partners through open communication lines and specific opportunities for involvement. Mr. Tullis has challenged us all on the Heart of Texas P-20 Steering Committee to invite new partners to the table for discussions about ways we can all be involved in collaborating mutually on building a successful future. Ideas abound! Job shadowing for high school students, externships for teachers, career day involvement for younger students, college tours… the list goes on and on! Where can you find a fit and become a Partner with a Purpose? Our future needs you!
---
If you would like to get involved collaborating with the P-20 Council, please contact Fred Hills at McLennan Community College. His email is: [email protected].
---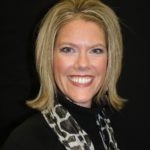 Ashley Canuteson is the Coordinator of College & Career Readiness at Midway ISD. She works with the district Career & Technical Education programs and has a passion for working with people. Ashley is a Waco native who graduated from Robinson High School, attended MCC before graduating from Baylor University, received her Masters degree from Tarleton State University, and is currently working on her Doctorate at Baylor. Ashley is the proud mom to two fabulous children – a future video game designer and a future geologist! She and her husband, Wade, enjoy volunteering together and traveling.
The Act Locally Waco blog publishes posts with a connection to these aspirations for Waco. If you are interested in writing for the Act Locally Waco Blog, please email [email protected] for more information.