Full-Service Community Schools Program grant will support expansion of school-wide wraparound services and creation of new programming to meet student needs.
By Josh Wucher
Transformation Waco announced Friday it is a recipient of a $2.5 million Department of Education Full-Service Community Schools Program grant for its Community Alliance: A Waco-Driven Solution to School Improvement project. The grant will enable TW to expand its community schools model and establish new programs to increase students' and families' access to social, emotional, mental health, and academic support.  
"From our inception, TW's community school model has been foundational to helping students grow academically and improve their well-being," said Robin McDurham, TW's CEO. "We treat schools as neighborhood hubs that bring together academics, youth development, family and community engagement with an infusion of wraparound health and social services. The FSCS grant funding will help sustain our integrated systems across schools and help us fulfill our mission to educate all students through data-driven instruction and holistic support."
Every TW campus has a coordination of care team that assesses a student's holistic needs, provides direct services and makes referrals to community partners who bring services into school buildings. The Community Alliance project will see a consortium of six community partners work alongside campus teams to follow the four pillars of the FSCS model.
The six organizations are Communities In Schools of the Heart of Texas, Inspiración, Prosper Waco, Waco Family Medicine, Waco Housing Authority, and the Waco Police Department. Their work includes health, mental health, early childhood, housing, dropout and juvenile crime prevention, and adult education and employment.
"We are grateful for the vital support of these existing partners," Dr. McDurham said. "Together with our campus teams and these strong community partnerships, we will use every tool at our disposal to meet the unique needs of the students, families and communities we serve."
Grant funding will enrich the following programs and services:
1) Collaborative family engagement groups led by Grassroots Community Development will expand from two elementary campuses to three schools. Staff-led parent focus groups develop family-friendly campus cultures and equip parents with resources to engage in their child's education.
2) Community Youth Development programs will continue providing juvenile delinquency prevention services to groups in middle schools and one elementary school through after-school programming.
3) Early childhood programming for at-risk Latinos on the Alta Vista campus through Inspiración will add personnel and expand programming from four days to five days a week – providing programming to ten cohorts and serving an additional 12-16 children and families weekly.
4) Telehealth medical and behavior/mental health services through a partnership with Waco Family Medicine will expand counseling and health consultations for students.
5) An annual Vision Fest event to supplement the Bernard and Audre Rapoport Vision Center that provides free eye exams and glasses to all Waco ISD students ages 6+. Following a similar event in 2019, a new Rapoport Vision Fest aims to serve approximately 300 students with screenings, eyeglasses and any necessary follow-up referrals in a single day with collaboration from the community and optometrist offices.
6) The National Police Athletic/Activities Leagues, Inc. (PALs) Pilot Program is an initiative through the Waco Police Department that provides mentorship, service, athletics, recreational enrichment, educational opportunities and resources in the prevention of juvenile crime and violence. This program will serve a single campus in year one and add a secondary campus in year two.
7) The School Readiness Initiative will launch at the Estella Maxey Place Apartments East Waco housing complex in the fall of 2023. The program will use the "Parents as Teachers" curriculum to serve up to twelve families with children ages infant to four every week. Families will attend a weekly cohort training at a centralized apartment unit.
8) Service-learning projects are new enrichment opportunities that offer students experiential education. Students will design objectives to address a community problem, seek out community involvement and develop problem-solving skills. Thirty students at one elementary and one middle school will participate weekly in year one. By year two of the grant, projects will expand to all TW campuses.
9) Prosper Waco's UpSkill Employment Training Courses will be provided to TW families. UpSkill Waco is an initiative to increase equitable workforce training pathways in high-demand, high-paying occupations across McLennan County by offering skills training, credentials and job placement.
"This is an ambitious project with multiple goals," McDurham said. "We will support students with integrated wraparound services and opportunities for enriched learning; provide comprehensive support and rigorous interventions to address chronic absenteeism and prepare students academically; operate school campuses in collaboration with family and community involvement; and utilize collaborative leadership to drive TW decisions."
This week, the Department of Education announced $63 million in new FSCS grants across 42 local educational agencies, non-profits or other public or private organizations and institutions of higher education to expand existing community schools or establish new programs. This year's grant competition received the most applications in the program's history, with almost half of the cohort being first-time grantees.
G.W. Carver principal says that campus will "heal and thrive together."
By Josh Wucher
After an early morning fire, students and staff from G.W. Carver Middle School are learning that they will move to Indian Spring Middle School until a new G.W. Carver campus is built. In the days ahead, Waco ISD and Transformation Waco will work through the details of the move to make sure that both schools have everything they need for the start of a new school year next month.
The Indian Spring campus has space for more than 900 students but is projected to enroll just over 500 students for the 2021-2022 school year. Meanwhile, G.W. Carver is projected to enroll about 460 students for 2021-2022. Both campuses are operated by Transformation Waco as part of an in-district charter partnership with Waco ISD.
"I want to reassure everyone that while we're coping with the loss of our historic campus, we'll press forward," said Dr. Isaac Carrier, principal at Carver. "Panthers take care of each other, and Panthers take care of our business day in and day out. G.W. Carver Middle School is more than a building. It's the people, and it's the legacy that they carry with them each day. We will heal and thrive together. This coming school year will be different than we expected, but it can and will still be a great year."
Indian Spring Principal Joseph Alexander said: "Our campus has plenty of space for both Bulldogs and Panthers. While we share the sadness that comes with the loss of a historic school building, we want our neighbors to know that they are welcome here. The team at Indian Spring Middle School will work every day to make sure that everyone has a great school year."
Staff from the two campuses, Transformation Waco, and Waco ISD will continue working through the logistics of the move. Additional information will be shared with families and employees as it becomes available.
In the meantime, Transformation Waco and Waco ISD are working to arrange counseling services for Carver students and employees, as well as community members, who would like to talk with someone about the fire. Counseling services will be available on Wednesday, July 28, and Thursday, July 29, 8:30 a.m. – 4 p.m. at Estella Maxey Place Apartments (1809 J J Flewellen Road, Waco).
G.W. Carver families can visit Indian Spring, as well as any Waco ISD campus this week for assistance registering their children for the 2021-2022 school year. Registration help will also be available at Carver Baptist Park on Thursday, July 29 and Friday, July 30 from 9 a.m. – 5 p.m. Online registration is also available at wacoisd.org/register.
"Please know that our minds and hearts are with our Carver family and the East Waco community, as we process the loss from this morning's fire," said Dr. Robin McDurham, Transformation Waco's chief executive officer. "While we haven't worked out all of the details yet, we know that G.W. Carver students will have a welcoming place to learn at Indian Spring. They'll have safe transportation to and from the school, and nutritious and delicious school meals will be waiting for them."
Anyone interested in helping can donate gift cards to Transformation Waco to assist teachers and staff with replacing classroom supplies and other materials that were lost in the fire. Physical gift cards from Walmart, Target or H-E-B, can be mailed to or dropped off at Transformation Waco's office (3005 Edna Ave., Waco, TX, 76708). Electronic gift cards can also be emailed to [email protected].
"We are especially grateful for the incredible work of the Waco Fire Department as well as the other first responders who were on the scene this morning," said Dr. Susan Kincannon, Waco ISD's superintendent. "During the pandemic, I've seen our district come together and support one another in extraordinary ways. I have no doubt that we can overcome any challenges created by this fire and keep doing what it takes to take care of our students and employees."
The first day of the 2021-2022 school year in Waco ISD is Aug. 23. All students will be learning in-person this year.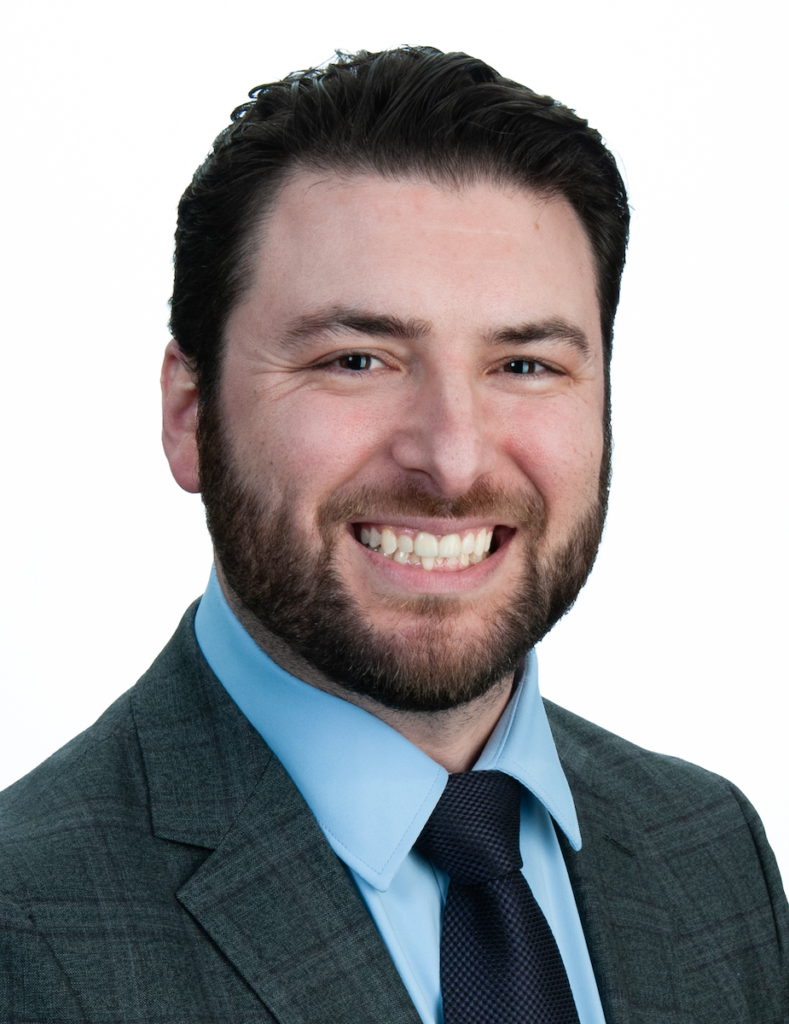 Joshua Wucher is Waco ISD's executive director for communications.
The Act Locally Waco blog publishes posts with a connection to these aspirations for Waco. If you are interested in writing for the Act Locally Waco Blog, please email Ferrell Foster at [email protected].