By Lilly Price
Walking around the grounds at 1129 Webster Ave., you get the sense it is a space with deep history. The five-acre property, owned by Brazos River Capital, was once home to Khoury Inc., a family cabinet company that operated for nearly seven decades.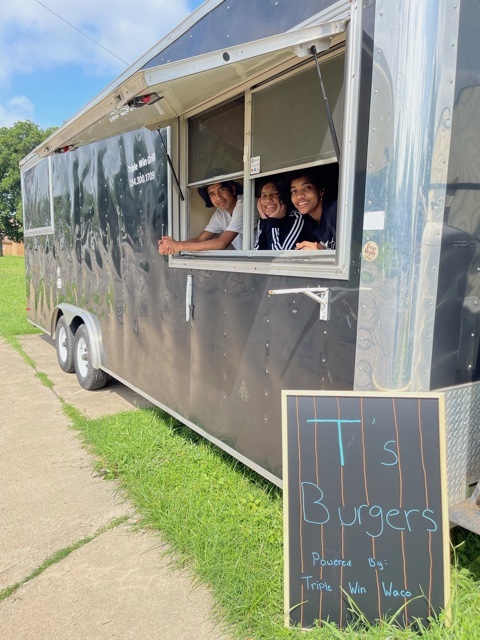 Now, it's the location of a new joint venture operated by Triple Win Waco, an informal out-of-school-time work-based learning program that combines students and businesses for everything from manufacturing to running a food truck.
Originally, Triple Win used a workshop on Franklin Avenue and facilities at Connally Career Tech for its pilot programs, but it eventually found the space at Webster in 2020. Waco Pedal Tours, Triple Win, and Brazos River Capital agreed upon a three-year lease giving Triple Win the time to invest in research and development of their program with facilities large enough to host their vision. Founders Clay Springer and Cory Dickman chose the property because of its location near downtown and the geographic proximity to many of the students that Triple Win serves.
The group has grand plans for a STEM (science, technology, engineering, and math) campus. At present it houses a workshop and offices for local businesses, but eventually it will host a commissary kitchen, artist co-studio, maker's market, food truck park, general store, student center, and co-working space.
Triple Win Waco and Rapoport Academy Public School are making a three-year commitment of almost $1 million dollars in seed funds, personnel funds, and equipment to execute Project Launch. The campus will direct and enrich work-based learning and thought leadership in STEM education and entrepreneurship to have a lasting impact on the Greater Waco community. The Webster campus will help serve as an incubator for student businesses, giving them access to resources and start-up funds with a path to profitability.
Triple Win starts at the individual level, connecting the interests of each student who enters the program. More broadly, the team behind Triple Win hopes the Webster campus will be a resource for all of Waco by leading the charge on STEM education in our city.
By advocating for each stakeholder involved in Triple Win — students, education, and businesses– the program works to cultivate the creativity and love of learning that every person has when they walk through the front doors.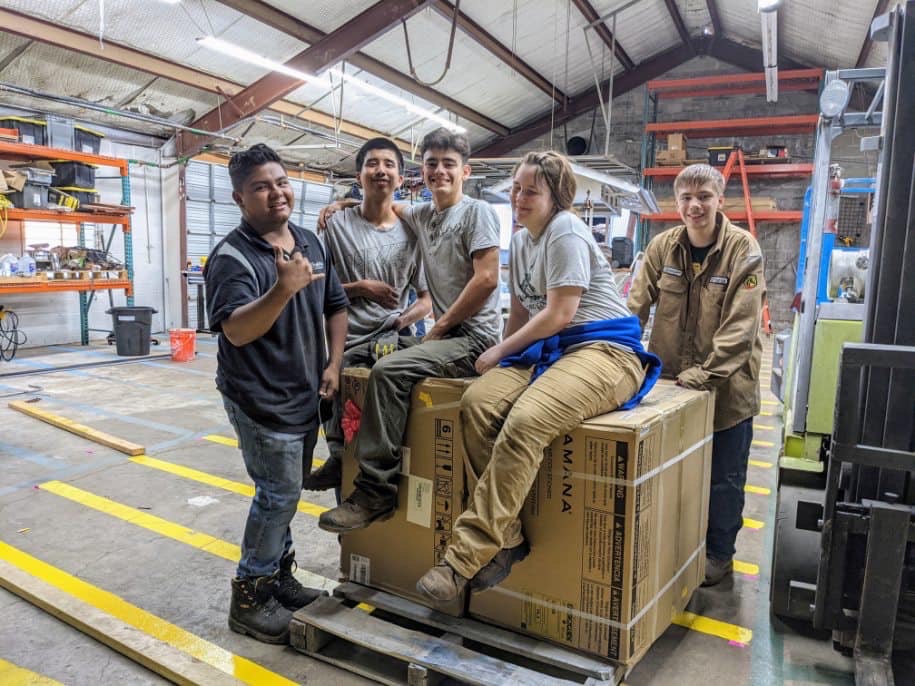 The fully renovated campus is set to unveil in February 2022 and will feature an expansion of Maker's Edge Makerspace in partnership with Rogue Capital Investments. There's something so appropriate about a building with a rich history of manufacturing and woodworking being transferred to students who are getting their start learning the ropes of fabrication and entrepreneurship.
In a way, it affirms the ongoing importance of work in STEM fields and the way industrial sectors will continue to benefit the local community. The Triple Win campus lies in the heart of South Waco, neighbored by spots like Jesse's Tortilla Factory, Cotton Palace Park, and the Talitha Koum Institute.
Sustainable and equitable city growth means innovation that is led by people who live and work in the neighborhoods being developed, and Triple Win has made it a priority to partner with local businesses and organizations to see growth that reflects the culture of the city.
Beyond the practical significance of the Webster campus, the leaders of Triple Win hope the renovated property will become a community resource ideologically, as well as a place where people can work together and find a sense of belonging.
The Webster campus is represented by Hector Sabido, city councilman for District 2- which includes South Waco, Baylor, and downtown. "An educational resource like Triple Win would be transformative," Sabido said. "Having a workspace that allows people to prepare for their future ideas and how they can implement those ideas and including the educational component and mentorship, that is something I want to see more of in my district … for people to be able to live out a dream they have."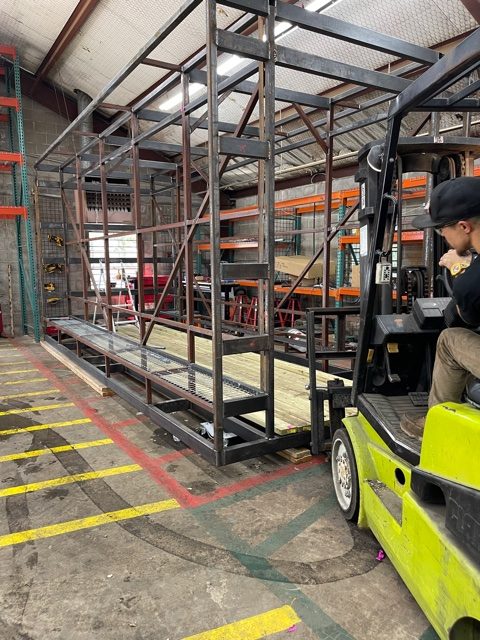 Central to Triple Win's vision and values is the Waco community. By connecting families, students, businesses and educators, Triple Win seeks first to foster economic prosperity and continuing education for all. The renovation of the Webster campus is representative of that goal, which has motivated the work done at Triple Win since its inception in 2018.
For people like Rachel Pate, who was raised in the South Waco neighborhood and serves as vice president of economic development for Cen-Tex African American Chamber of Commerce, the work Triple Win is doing in the community is significant. "The Triple Win space brings new opportunities into an underserved community … better training means better opportunities and a better quality of life," Pate said.
For students, the Webster campus represents a safe place, instructors who know their names and stories, friends who share their interests, and confidence gained from having the tools they need to build something new.
By working in a collaborative environment with facilities that are flexible to individual student interests, the Webster campus aims to foster innovation and a passion for exploration. To keep up to date with Triple Win's renovation journey, visit https://triplewinapprenticeships.com.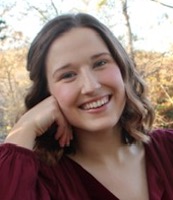 Lilly Price is a Baylor University alum and the Public Relations Coordinator for Triple Win Waco.
The Act Locally Waco blog publishes posts with a connection to these aspirations for Waco. If you are interested in writing for the Act Locally Waco Blog, please email Ferrell Foster at [email protected].