Education Service Center Region 12 honored Counselors of the Year and others Feb. 12 during its 10th Annual School Counselor Appreciation Luncheon.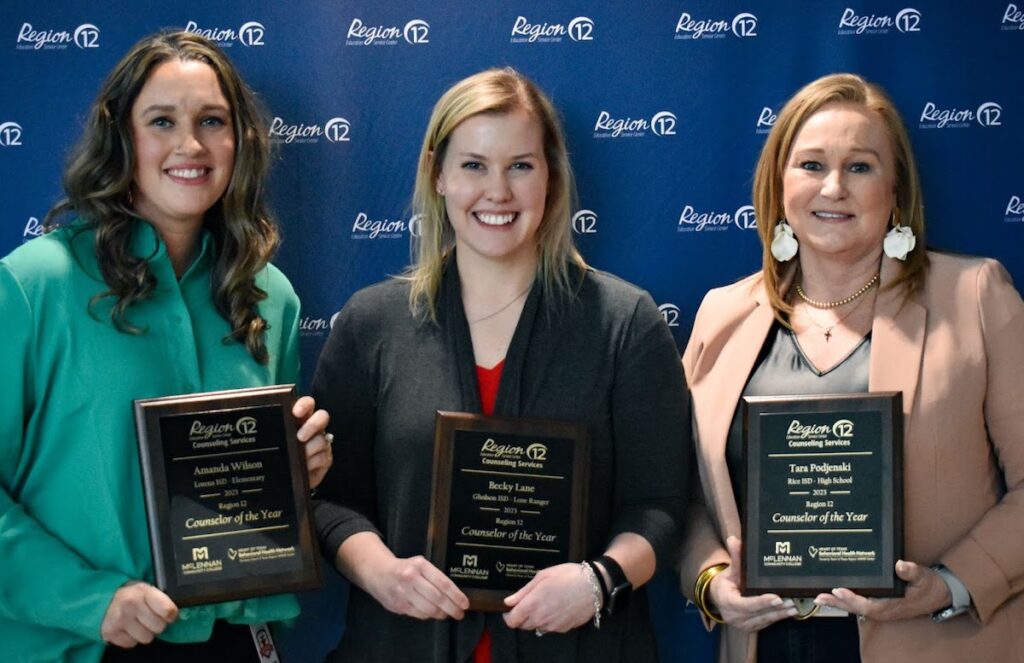 This year, the Elementary Counselor of the Year is Amanda Wilson of Lorena Elementary in Lorena ISD, and the Secondary Counselor of the Year is Tara Podjenski of Rice High School in Rice ISD. There was also a special category to recognize a school counselor who serves an entire district, K-12. This year's 2023 ESC Region 12 "Lone Ranger" School Counselor of the Year is Becky Lane of Gholson ISD.
"From academic achievement strategies to mental health support, celebrating the essential contributions of those who serve in school counseling is important," said Jeni Janek, Region 12 education specialist. "ESC Region 12's annual luncheon is a way to show well-deserved appreciation and honor the Counselors of the Year. It is always a fun and special time."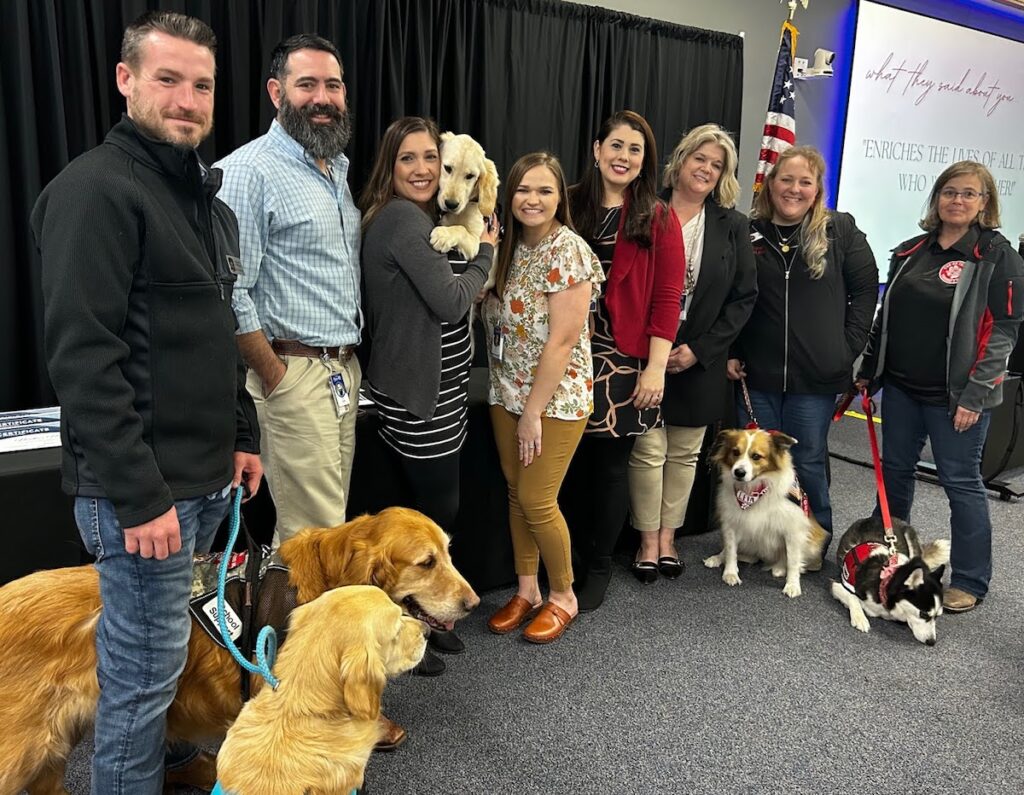 This year Region 12 recognized the positive impact of "canine and handler school crisis responders," a news release said. "Their contributions and impact on area students and educators have steadily increased over the past few years and bring balance to the counseling process. This year's inaugural recipients were from Bella's Buddies and Go Team Therapy.
The event, which started at Region 12, one of 20 centers in Texas, has now grown across the state as other regions honor school counselors in much the same way. Partners McLennan Community College and Heart of Texas Behavioral Health Network helped to recognize the work and dedication of the school counselors.
Recognitions included retiring counselors, members of the Regional Crisis Response Team, ESC Region 12 New Counselor Academy members, and Elite School Counselors. ESC Region 12 joined the National School Counselor Association in celebrating National School Counseling Week Feb. 6-10. The week honors and celebrates school counselors' contributions and highlights their tremendous impact on helping students achieve success.