From a release by Jennifer Marshall-Higgins
Out of 77 school districts across the 12-county education service area of Region 12, two outstanding educators have been selected for the top teaching award — the 2022 Region 12 Teachers of the Year. Krystle Moos of Midway High School is Secondary Teacher of the Year. James Cook of Cedar Valley Elementary in Killeen ISD is Elementary Teacher of the Year.

"We are extremely proud of these remarkable educators," said Jerry Maze, Ed.D., executive director of ESC Region 12. "The time and energy they dedicate to their students, their peers, and the profession is truly an inspiration for others to follow."
Krystle Moos has been teaching for 12 years, currently serving as a chemistry teacher at Midway High. She is also a professional learning community leader anda science fair and science UIL coach. Before joining the Midway Panthers in 2012, she was a teacher for Waco ISD.
"Mrs. Moos is unsurpassed in enthusiasm and motivation," said Midway ISD Superintendent Dr. George Kazanas. "She is magnetic; the AP Chemistry program has tripled and flourished as students continue to flock to her classroom and excel in AP testing. Beyond academics, Mrs. Moos takes a sincere interest in connecting with each student. I could not ask for more from any educator. She is so deserving of this honor!"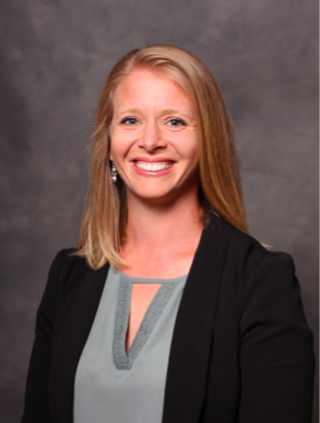 The daughter of a science educator, Moos began with a passion for uncovering the science in the world around her. She brings this passion into the classroom through hands-on lab experiments and lessons while building students' confidence in working through complex concepts.
Inspired by her growth mindset, Moos emphasizes learning as a life-long process to master difficult topics. She encourages student growth through productive struggle and uses this principle to guide her chemistry lessons.
Moos creates and uses a positive environment to build relationships with students, help them celebrate small successes, and feel the support necessary to work through assignments. Knowing that students have different learning styles, she provides multiple opportunities to demonstrate learning, emphasizing understanding processes rather than only having correct answers.
Through these instruction practices, she sees students gain a deeper understanding of the content, motivation increase to solve problems — driving an increase in assessment scores, student engagement, and excitement.
Much to the credit of Moos, enrollment in advanced-placement chemistry has tripled over four years, with ongoing student-to-student mentorship that extends after high school. AP chemistry is now more diverse than ever before while maintaining AP exam scores above the global and Texas averages.
The impact she sees through her mentoring and student leadership in STEM and science activities encourages Midway students to keep pushing boundaries within each lesson to continue to inspire students in realizing their full potential.
Moos's classroom culture encourages scientific inquiry and builds scientific interest, often transcending the classroom, crossing over to other subjects and programs. One example includes a program for students at the high school to mentor intermediate students to develop projects based on science-related issues.
Another example of her efforts to expand effectiveness across classes and grades includes her role in the growth of the district's Advancement Via Individual Determination (AVID) program for high-achieving students from groups underrepresented in college. Moos learned that the program provides benefits for all students in every classroom and worked with the team to develop lesson formats for teachers to use in science classes that would benefit all students. This includes coaching science teachers in strategies, such as developing problem-solving journals and incorporating gallery walks of laboratory reports connecting, writing, collaboration, and reading in the laboratory investigations.
Moos is also a teacher leader for APTeach and works on the National Board for Professional Teaching Standards certification process. From leading worldwide professional development sessions to hosting pre-service teachers in the classroom, she hopes to inspire current and future education leaders and foster a classroom that embraces diversity in learning by celebrating the productive struggle for students.
Moos holds a bachelor's degree in biology from Hartwick College and teacher certification in science. She is married to Scott Moos, an engineer at L3. They have three children.
As Region 12 Teachers of the Year, Cook and Moos will serve as nominees for Texas Teacher of the Year, which TASA will announce in mid-August. Also, the Region 12 Superintendent of the Year is Dr. Brandon Hubbard, Superintendent of Chilton ISD.
Jennifer Marshall-Higgins is director of customer & marketing services for the Region 12 Education Service Center.
The Act Locally Waco blog publishes posts with a connection to these aspirations for Waco. If you are interested in writing for the Act Locally Waco Blog, please email Ferrell Foster at [email protected].