Editor: Act Locally Waco is sharing a series of blog posts — Faith Doing Good — about local religious groups working in the community. These pieces were written by Baylor University students from the Department of Journalism, Public Relations, and New Media.
By Jenna Fitzgerald
St. Matthew Lutheran Church is a congregation of about 300 parishioners and has many members who are ready to serve.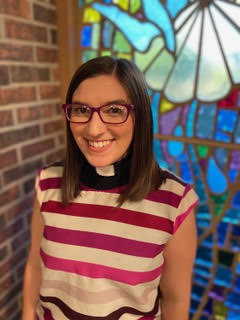 According to St. Matthew's website, the church mission statement is "to serve our neighbors as Christ's family in service." Rev. Kelsey Fitting-Snyder, pastor of St. Matthew, said this vision means that service extends beyond St. Matthew to the entire Waco community.
"As a pastor in the Evangelical Lutheran Church in America, I'm called to St. Matthew Lutheran Church to serve as pastor, but our vocation is always about serving God's people wherever we are, in the communities," Fitting-Snyder said. "For us, there's not a separation of 'you love God' and 'you love your neighbor.' No matter what vocation you are in — if you're a pastor or a student or a scientist — vocation for us is showing our Christian love through the work that we do."
Fitting-Snyder has been pastor of St. Matthew since September 2019, and during the COVID-19 pandemic she spent the majority of her time finding ways to serve. She took note of how some parishioners donated their stimulus checks to set up a church-wide fund. The fund is used to support parishioners in need, as well as the church's benevolences, which are the organizations it gives to regularly like Mission Waco, Caritas of Waco, and Lutheran Sunset Ministries.
"During COVID, everyone's budgets were tight, and while clothing donations and food donations are really important, what a lot of those organizations needed to keep going was money," Fitting-Snyder said. "We were fortunate enough and people's hearts here are so big that they wanted to make sure that we didn't cut back on our giving out to the community, but that it was increased in that time so that people were still able to get the services that they needed."
In addition to providing monetary aid, St. Matthew put together care packages for people in nursing homes and continued its quilting ministry.
Fitting-Snyder said one of the most important projects it undertook, though, was a drive for sanitization supplies for its teachers and professors.
"We have a bunch of teachers in our congregation, elementary school teachers and Baylor professors and things like that, so when sanitizer and Clorox wipes and stuff were really scarce, we started taking donations from our people," Fitting-Snyder said. "Even after the shortage, people still kept bringing them, so I still have some here to give to my teachers when they say, 'Hey, we need some more Clorox wipes.' When the schools were short on supplies, that was just one thing that we could do to help lighten the burden."
Fitting-Snyder emphasized that members of the congregation can utilize their gifts to find small ways to do good, which can eventually build into far-reaching, impactful community service.
"I firmly believe that there's no act of kindness or ministry or anything that is too small," Fitting-Snyder said. "The analogy I love for that is, if you're sitting in a kayak on the river, that one little kayak is displacing water, and because that water underneath you is displaced, it's affecting the whole river. A lot of times, rivers make their way into larger bodies of water, so your one little kayak is impacting and rippling to something much bigger. That's how I see our ministry happening here."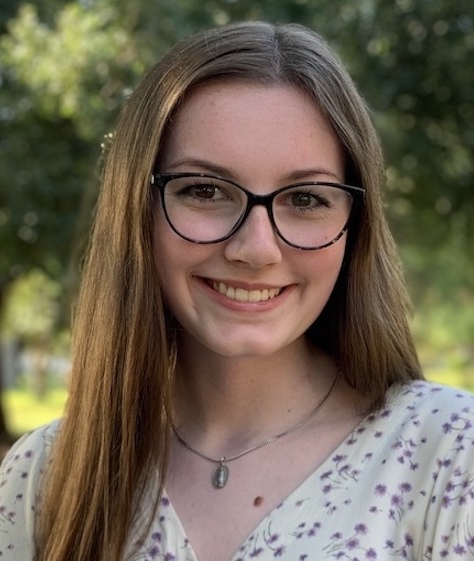 Jenna Fitzgerald is a freshman university scholars major at Baylor, concentrating in journalism, Spanish, political science, and poverty studies and social justice.
The Act Locally Waco blog publishes posts with a connection to these aspirations for Waco. If you are interested in writing for the Act Locally Waco Blog, please email Ferrell Foster at [email protected].