Guerra-Sanchez is one of 30 finalists in the Broadcom MASTERS, a premier middle school competition for science, technology, engineering, and mathematics.
By Joshua Wucher
Gabriela Guerra-Sanchez, a student in the ATLAS Academy at Tennyson Middle School, is among 30 finalists who will be competing for over $100,000 in awards and prizes in the Broadcom MASTERS middle school competition. Guerra-Sanchez was named a Top 30 finalist after advancing from the Top 300 MASTERS competition earlier this month. Participants in the Top 300 competition were selected from tens of thousands of regional and state science and engineering fair participants nationwide.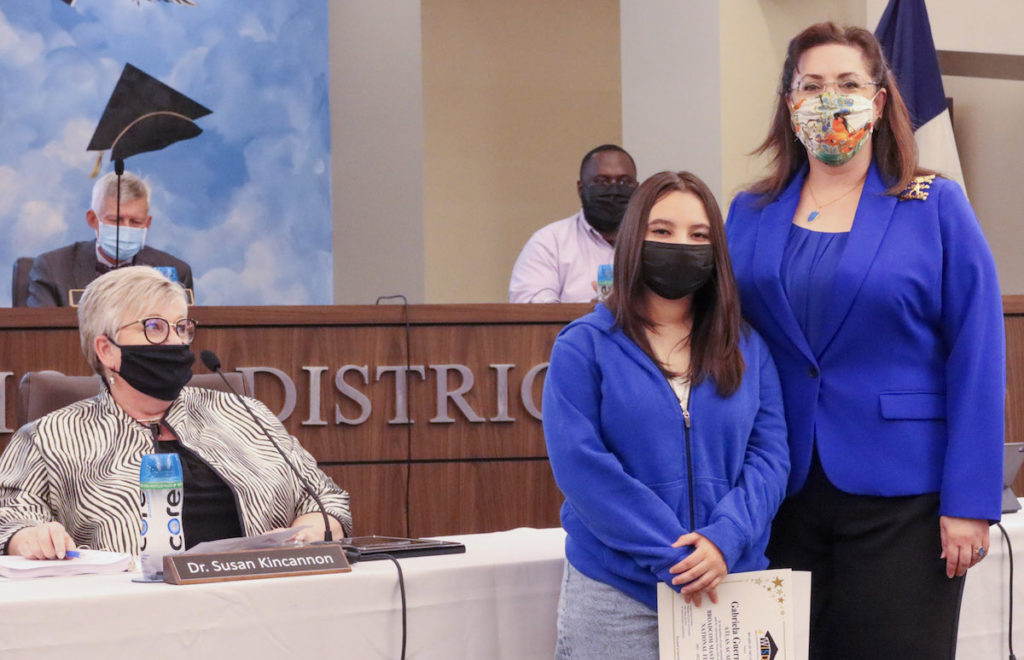 The MASTERS program, founded by the Society for Science, seeks to inspire young scientists, engineers, and innovators who will solve the grand challenges of the future. Each of the 30 finalists will participate in team challenges in addition to being judged on their science research project during a virtual competition in October.
"Gabriela is a creative, out-of-the-box thinker who worked incredibly hard to execute an amazing project. As an educator, I want my students to engage and enjoy learning and to help them realize the dream to pursue careers in STEM is attainable," said Leslie Cannon, Tennyson Middle School teacher-librarian, who herself was among 66 stellar educators from across the country recently selected for the society's Advocate program, which provides teachers training, stipends, and year-round support to mentor underrepresented students in entering science research competitions like Broadcom MASTERS.
Guerra-Sanchez's winning project, titled "Can You Hear That? What Do You See?", explores how different styles of background music can affect the way people see art. She collected data from survey responses from students who listened to music and then viewed an original abstract painting that she created.
"We are so proud of Gabriela for this outstanding accomplishment and excited to have her represent Waco ISD and Tennyson Middle School at the national level," said Dr. Susan Kincannon, superintendent. "Her project represents the high level of critical thinking and learning happening in our schools. And teachers like Ms. Cannon are doing a tremendous job supporting students like Gabriela who aspire to become scientists, engineers and innovators."
Additionally, Broadcom MASTERS is awarding each Top 30 finalist's campus with $1,000 to use toward STEM activities and providing their science teacher with a one-year classroom subscription to Science News magazine.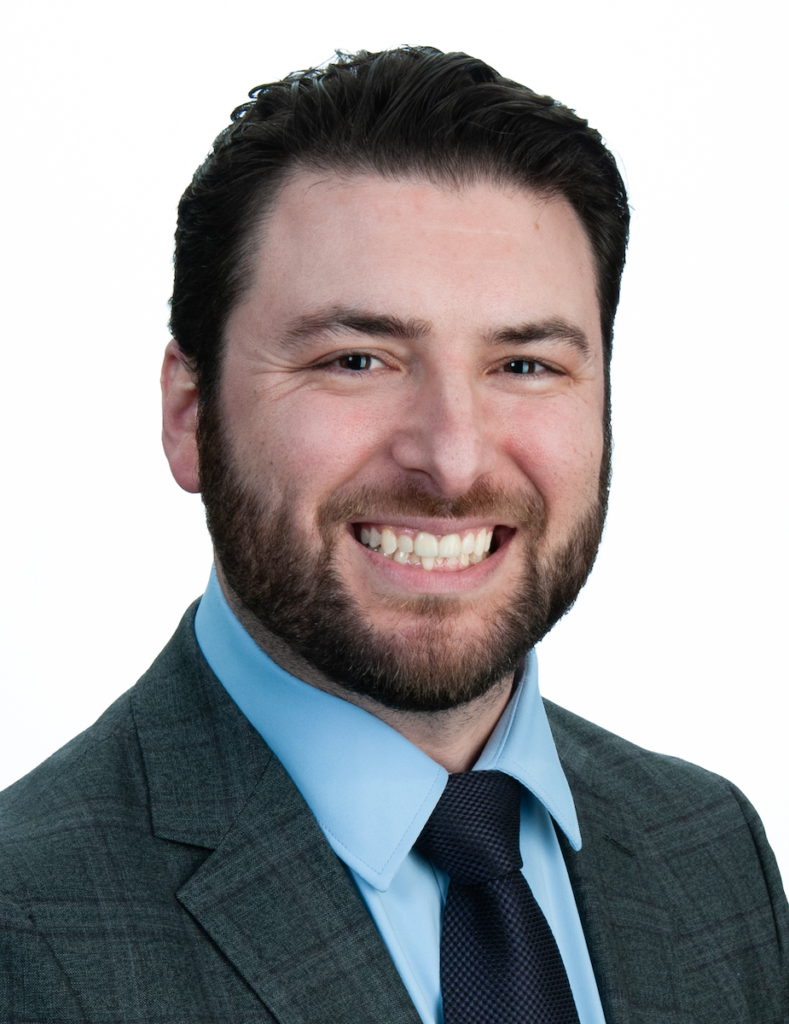 Joshua Wucher is Waco ISD's executive director for communications.
The Act Locally Waco blog publishes posts with a connection to these aspirations for Waco. If you are interested in writing for the Act Locally Waco Blog, please email Ferrell Foster at [email protected].
By Lilly Price
Walking around the grounds at 1129 Webster Ave., you get the sense it is a space with deep history. The five-acre property, owned by Brazos River Capital, was once home to Khoury Inc., a family cabinet company that operated for nearly seven decades.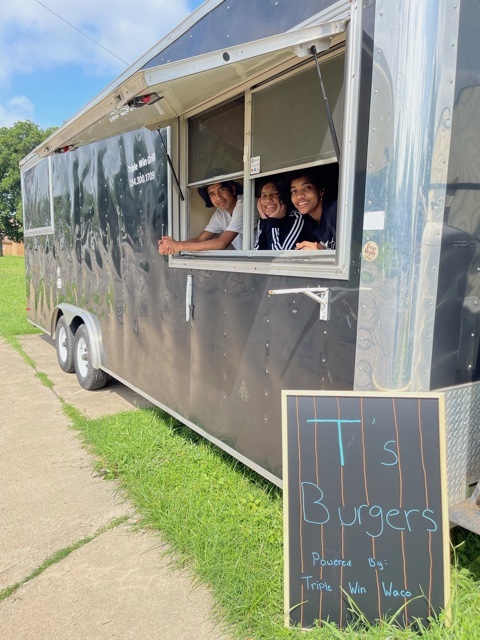 Now, it's the location of a new joint venture operated by Triple Win Waco, an informal out-of-school-time work-based learning program that combines students and businesses for everything from manufacturing to running a food truck.
Originally, Triple Win used a workshop on Franklin Avenue and facilities at Connally Career Tech for its pilot programs, but it eventually found the space at Webster in 2020. Waco Pedal Tours, Triple Win, and Brazos River Capital agreed upon a three-year lease giving Triple Win the time to invest in research and development of their program with facilities large enough to host their vision. Founders Clay Springer and Cory Dickman chose the property because of its location near downtown and the geographic proximity to many of the students that Triple Win serves.
The group has grand plans for a STEM (science, technology, engineering, and math) campus. At present it houses a workshop and offices for local businesses, but eventually it will host a commissary kitchen, artist co-studio, maker's market, food truck park, general store, student center, and co-working space.
Triple Win Waco and Rapoport Academy Public School are making a three-year commitment of almost $1 million dollars in seed funds, personnel funds, and equipment to execute Project Launch. The campus will direct and enrich work-based learning and thought leadership in STEM education and entrepreneurship to have a lasting impact on the Greater Waco community. The Webster campus will help serve as an incubator for student businesses, giving them access to resources and start-up funds with a path to profitability.
Triple Win starts at the individual level, connecting the interests of each student who enters the program. More broadly, the team behind Triple Win hopes the Webster campus will be a resource for all of Waco by leading the charge on STEM education in our city.
By advocating for each stakeholder involved in Triple Win — students, education, and businesses– the program works to cultivate the creativity and love of learning that every person has when they walk through the front doors.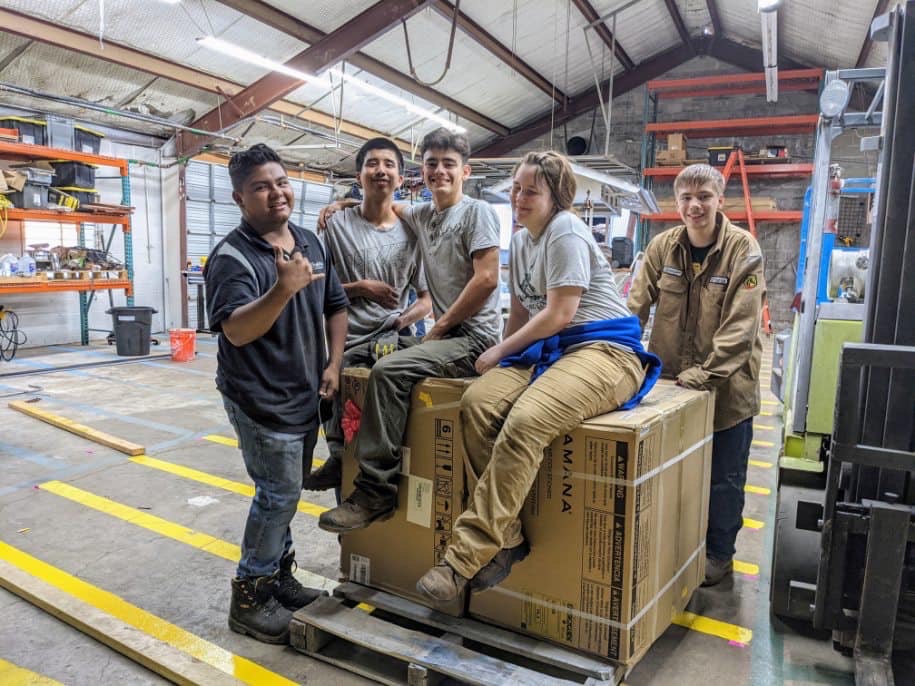 The fully renovated campus is set to unveil in February 2022 and will feature an expansion of Maker's Edge Makerspace in partnership with Rogue Capital Investments. There's something so appropriate about a building with a rich history of manufacturing and woodworking being transferred to students who are getting their start learning the ropes of fabrication and entrepreneurship.
In a way, it affirms the ongoing importance of work in STEM fields and the way industrial sectors will continue to benefit the local community. The Triple Win campus lies in the heart of South Waco, neighbored by spots like Jesse's Tortilla Factory, Cotton Palace Park, and the Talitha Koum Institute.
Sustainable and equitable city growth means innovation that is led by people who live and work in the neighborhoods being developed, and Triple Win has made it a priority to partner with local businesses and organizations to see growth that reflects the culture of the city.
Beyond the practical significance of the Webster campus, the leaders of Triple Win hope the renovated property will become a community resource ideologically, as well as a place where people can work together and find a sense of belonging.
The Webster campus is represented by Hector Sabido, city councilman for District 2- which includes South Waco, Baylor, and downtown. "An educational resource like Triple Win would be transformative," Sabido said. "Having a workspace that allows people to prepare for their future ideas and how they can implement those ideas and including the educational component and mentorship, that is something I want to see more of in my district … for people to be able to live out a dream they have."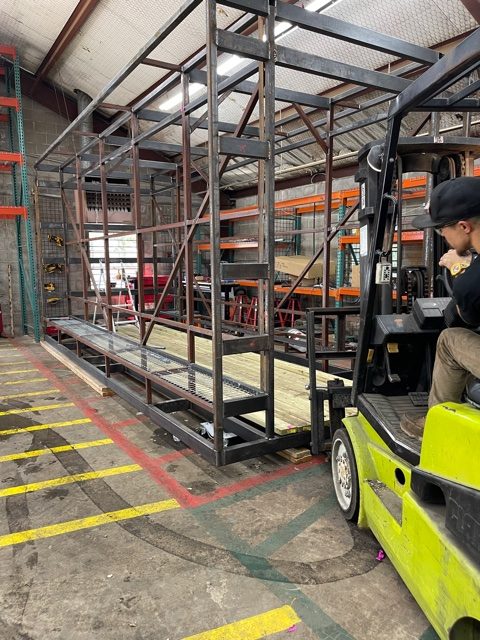 Central to Triple Win's vision and values is the Waco community. By connecting families, students, businesses and educators, Triple Win seeks first to foster economic prosperity and continuing education for all. The renovation of the Webster campus is representative of that goal, which has motivated the work done at Triple Win since its inception in 2018.
For people like Rachel Pate, who was raised in the South Waco neighborhood and serves as vice president of economic development for Cen-Tex African American Chamber of Commerce, the work Triple Win is doing in the community is significant. "The Triple Win space brings new opportunities into an underserved community … better training means better opportunities and a better quality of life," Pate said.
For students, the Webster campus represents a safe place, instructors who know their names and stories, friends who share their interests, and confidence gained from having the tools they need to build something new.
By working in a collaborative environment with facilities that are flexible to individual student interests, the Webster campus aims to foster innovation and a passion for exploration. To keep up to date with Triple Win's renovation journey, visit https://triplewinapprenticeships.com.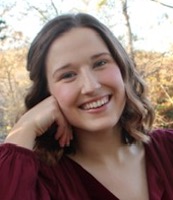 Lilly Price is a Baylor University alum and the Public Relations Coordinator for Triple Win Waco.
The Act Locally Waco blog publishes posts with a connection to these aspirations for Waco. If you are interested in writing for the Act Locally Waco Blog, please email Ferrell Foster at [email protected].
by James Karney
When I was a little boy in Bristol, Connecticut, one of my favorite toys was a well-worn set of Lincoln Logs that belonged to my older brothers. I would spend hours building cabins and forts out of the pieces; I can still feel the smooth texture of the logs and green roof slats in my hands. I'd play with the plastic frontiersman and animals creating stories and dialog; occasionally a GI Joe would make an appearance too. Those are great childhood memories, but what do building toys like Lincoln Logs and Legos and blocks have to do with the library?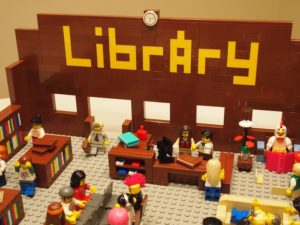 One role of the public library is to be a preschooler's door to learning. As you already know, the library is a place children visit with parents and caregivers to be introduced to books and to begin to develop a love of reading, and learning. Library programs such as storytime help to develop school readiness skills such as listening, paying attention, following directions, and playing with other children. This, like many of the other programs and services of the library, folds into the one of the eight assumptions, of the Greater Waco Education Alliance. Participating in library storytime specifically addresses the first assumption, "Develop learning readiness and social skills before entering school (ages 0–4)." Storytimes for children are a staple of public libraries. At the Waco-McLennan County Library early childhood programming walks with children and parents from infancy with "Baby Time," to "Toddle Time," and then to "Pre-School Storytime." (By the way, after a busy summer, Miss Vivian and Miss Stacy are taking a breather in August. Storytimes will resume the week of September 9th. )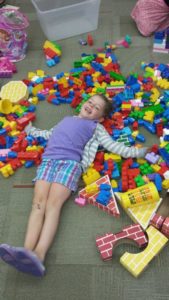 Storytime is certainly an important stepping stone on the path to a love of learning, but at the library we recognize it is not the only stone in the path. In addition to weekly storytimes, the library offers other programming for children. Two programs we started last year have developed loyal and nearly overwhelming followings: a monthly "Lego Lab" for children 6-12, and a "Block Party" for Toddlers and Pre-K. Playing with blocks helps children develop motor, spatial, social and language skills and creative play. These skills are pretty obvious to anyone who has ever watched a toddler play and stack wooden blocks.
Not so obvious are the long-term science, math and problem solving skills being developed. These skills support the third assumption of the Education Alliance, "Master math concepts (ages 9 to 17)." The research makes this connection plain:
• A longitudinal study by Wolfgang, Stannard and Jones found that beginning in the middle school years and onward through high school that there was a positive correlation between pre-school block play and mathematical achievement. (Journal of Research in Childhood Education, v15 n2 p173-80 Spring-Summer 2001)
• A 2009 article by Sarama and Clements explores the benefits of block and Lego play. (American Journal of Play p313-337 Winter 2009). At younger ages, pattern recognition, colors, shapes and counting are central to block and Lego play and with age come more complex skill development.
• For the differently abled, a 2006 study found that therapeutic play using Legos has a positive impact on social skill development of autistic children. (Autism, v10, n4 p317-29 July 2006).
In addition to the STEM (Science, Technology, Engineering and Math) benefits of block and Lego play, there are also language, literacy and social skills being developed. In group play with other children, a child learns about sharing and turn taking.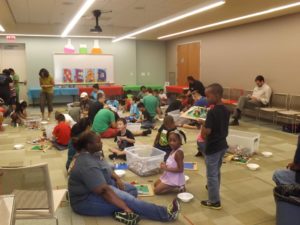 Playing with blocks is a terrific way for parents to bond with their children and to act on their role as a child's first teacher. Children get the most benefit from block play when parents and caregivers get on the floor and play alongside their children taking the opportunity to teach colors and counting, to compare block sizes and shapes, and perhaps most important of all, to share vocabulary with the child. Vocabulary development is a key to learning to read. The more children are exposed to new and different words, the more success they will have in learning to read and developing their reading skills. One of the best investments you can make in your child's education is to spend time with them whether it is reading books, playing with Legos, or just talking with them. Hart and Risley found children's academic successes at ages nine and ten are attributable to the amount of talk they hear from birth to age three. Meaningful Differences in the Everyday Experience of Young American Children. (Brookes Publishing 1995).
The Library's Lego Lab (Saturday) for children and toddler/Pre-K Block Party (Sunday) using Legos and blocks are held monthly. For days and times and to reserve a space for your child, visit the library's online events calendar. The name Lego comes from the Danish phrase leg godt, which means "play well", so come play well at the library and continue to Read, Waco, Read!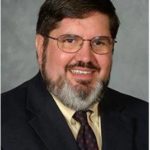 This Act Locally Waco blog post is by James Karney. James has worked in a library since his sophomore year in high school and is the Director of the Waco-McLennan County Library. He enjoys reading biographies, history, and spy/espionage novels. He has been married to the super amazing and talented Anita Karney for 20 years, and their son Jamie will start his junior year of high school this year – yikes! Visit the Library's website, www.wacolibrary.org to explore all of our services, program and resources and "Like Us" on Facebook at, www.facebook.com/WacoLibrary.
If you would like to write a post for the Act Locally Waco blog, please contact Ashley Thornton by email at [email protected] .