Amazon's Career Choice program has chosen McLennan Community College, Tarleton State University-Waco, and Texas Tech University as education partners for its Career Choice program, which provides Amazon's hourly employees access to associate degrees, certifications, bachelor's degrees, and master's degrees.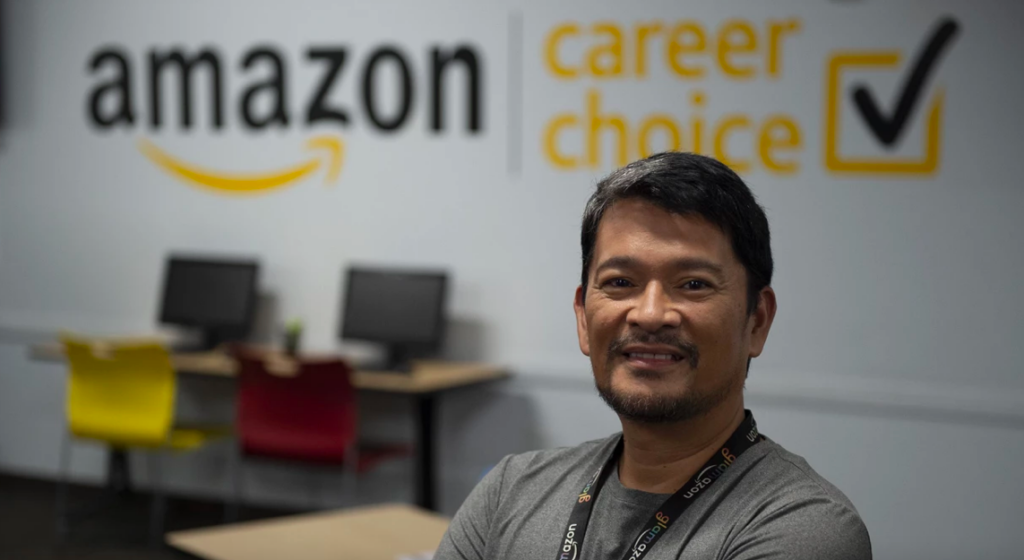 Career Choice is an education benefit that enables employees to learn new skills for career success. The program allows employees to advance their education through a variety of "upskilling opportunities," including pre-paid college tuition and industry certifications for in-demand jobs, an MCC release said. It also promotes "foundational skills," such as English proficiency, high school diplomas, and GEDs.
Amazon is investing $1.2 billion in the United States to "upskill more than 300,000 employees by 2025 to help move them into higher-paying, in-demand jobs," the release said.
"McLennan Community College is pleased to partner with Amazon for the Amazon Career Choice program, which will provide educational opportunity for our local citizens," said MCC President Johnette McKown. "We desire to be a catalyst for our community members to invest in a better life for their families and to support economic development." The program is an example of the commitments by MCC, Tarleton, and Tech to "provide our community with an educated workforce. We look forward to our relationship with Amazon."
Tarleton President James Hurley said: "We're proud to partner with MCC to offer flexible academic programming for Amazon employees. Collaborations like this perfectly complement our 123-year commitment to educational opportunity and access for all students. Amazon employees will advance their careers, and North Central Texas will prosper."
Brian Still, vice provost for e-learning and academic partnerships at Texas Tech, said: "Our partnerships with McLennan and in Waco are strong. It's because of these strong partnerships that Texas Tech is joining this program in Waco. Amazon employees participating in the Career Choice program in the area can feel confident they are receiving a top-notch education."
With about 8,000 students per semester, MCC offers more than 140 degrees, certificates, and occupational skills awards at an affordable cost with flexible class schedules on a 275-acre campus adjacent to Cameron Park and the Bosque River. Learn more at www.mclennan.edu.
In 2001, MCC established its University Center to offer MCC students opportunities to earn bachelor's or master's degrees on the MCC campus through distinguished partners like Tarleton and Texas Tech University. Students take their basic courses at MCC, transfer those credits to a University Center partner, and complete a fully-accredited bachelor's degree that is no different from the degrees earned at the universities' home campuses. MCC's University Center makes earning an affordable bachelor's degree more attainable without leaving McLennan County. Learn more at www.mclennan.edu/uc.
Tarleton-Waco offers degree programs for working adults in a range of fields with classes in the evenings, daytime, weekends, and online. With more than 1,000 students in 30 undergraduate, graduate, and certificate programs, Tarleton-Waco offers degrees in fields like nursing, criminal justice, social work, education, business, computer information systems, and more. Learn more at www.tarleton.edu/waco.
In Waco, Texas Tech offers a "student-centered atmosphere of a smaller college with the academic resources of a Carnegie 'very high research activity university." Texas Tech, a Hispanic Serving Institution, serves more than 200 students with 16 majors and 27 minors offered for undergraduate, graduate, and certificate programs on the MCC campus. Among other degree offerings, Texas Tech's Waco site offers programs in high-demand fields such as communication studies, digital media and professional communication, sociology, biology, human sciences, education and public administration. Learn more at www.depts.ttu.edu/waco.
Amazon's Career Choice program has a selection process for third-party partner educators, choosing partners that are focused on helping employees through their education programs, assisting them with job placements, and overall offering education that leads to career success.
"We're looking forward to MCC, Tarleton State University-Waco, and Texas Tech University coming on board as an education partner for Career Choice," said Tammy Thieman, global program lead of the Amazon program. Hundreds of "best-in-class offerings available to our employees."
"We're committed to empowering our employees by providing them access to the education and training they need to grow their careers, whether that's with us or elsewhere," Thiamin said. "We have intentionally created a partner network of third-party educators and employers committed to providing excellent education, job placement resources, and continuous improvements to the experience. Today, over 80,000 Amazon employees around the world have participated in Career Choice and we've seen first-hand how it can transform their lives."
For more information on Amazon's Career Choice, visit: https://www.aboutamazon.com/news/workplace/career-choice.
By Fred Hills
Preparing local students for successful journey through school and college to careers is critical to the well-being and growth of our community. Started 8 years ago, the HOT P-20 works to promote streamlined, transparent degree pathways for students to move quickly and successfully through their education and onto college and/or a career. The Heart of Texas (HOT) P-20 brings together representatives from the independent school districts (ISD), institutions of higher education (IHE), Region 12 Education Service Center, industry and government across six counties: Bosque, Hill, Falls, Limestone, Freestone and McLennan to work towards this goal. Among the higher education representatives are McLennan Community College, Texas State Technical College, and Hill County with representation from both Tarleton State University, Texas Tech through MCC's University Center.
The HOT P-20 mission can best be summarized as follows:
Collaborating by building cross-community team to address education and career possibilities for all students.
Informing our diverse communities about ongoing initiatives, best practices and available resources.
Advocating for educational best practices with at the state and local levels.
Some of our ongoing projects include:
Academic Vertical Alignment Training and Renewal (AVATAR) program that brings together faculty from the high schools and post-secondary institutions who teach Math, English, College and Technical education, and STEM to discuss differences in instructional techniques and ways to better prepare students for college-level work while in high school. AVATAR also include high school and college counselors to address ways to better advise students in preparation for their transfer to college and/or a career.
Building closer ties between education and industry under our Groundhog Job Shadowing initiative celebrated on February 2 each year promoting job shadowing, internships, externships, career fairs and industry visits.
Partnering to support local educational initiatives and programs such on Region 12 ESC's Connect 3, Teacher's Gone Tech, Girls in STEM, career fairs, etc.
Building collaborative agreements among secondary, post-secondary and industry to offer degree pathways and college preparation courses for students while still in high school.
Providing an annual forum on "State of Education in Central Texas" in the Spring to share ongoing educational initiatives and career preparation opportunities. This year's event is scheduled for April 20 from 11:30 to 1:30 PM at MCC's conference center. All are welcome.
Working with Prosper Waco and the Waco Chamber to inform them on ongoing educational initiatives and promote education to career programs.
Surveying the community for ways to better serve all partners in this effort.
HOT Regional P-20 operates as a voluntary organization. For more information on the HOT P-20 and its programs, check out our webpage at http://www.hotp20.org
---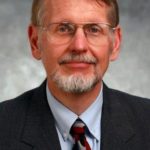 Dr. Fred Hills is the current president of the HOT P-20 and Dean of Arts, Science and Business at McLennan Community College. He has worked and lived in the Waco community for over 20 years and has served on the HOT P20 for the last four years.
The Act Locally Waco blog publishes posts with a connection to these aspirations for Waco. If you are interested in writing for the Act Locally Waco Blog, please email [email protected] for more information.