By Fred Hills
Preparing local students for successful journey through school and college to careers is critical to the well-being and growth of our community. Started 8 years ago, the HOT P-20 works to promote streamlined, transparent degree pathways for students to move quickly and successfully through their education and onto college and/or a career. The Heart of Texas (HOT) P-20 brings together representatives from the independent school districts (ISD), institutions of higher education (IHE), Region 12 Education Service Center, industry and government across six counties: Bosque, Hill, Falls, Limestone, Freestone and McLennan to work towards this goal. Among the higher education representatives are McLennan Community College, Texas State Technical College, and Hill County with representation from both Tarleton State University, Texas Tech through MCC's University Center.
The HOT P-20 mission can best be summarized as follows:
Collaborating by building cross-community team to address education and career possibilities for all students.
Informing our diverse communities about ongoing initiatives, best practices and available resources.
Advocating for educational best practices with at the state and local levels.
Some of our ongoing projects include:
Academic Vertical Alignment Training and Renewal (AVATAR) program that brings together faculty from the high schools and post-secondary institutions who teach Math, English, College and Technical education, and STEM to discuss differences in instructional techniques and ways to better prepare students for college-level work while in high school. AVATAR also include high school and college counselors to address ways to better advise students in preparation for their transfer to college and/or a career.
Building closer ties between education and industry under our Groundhog Job Shadowing initiative celebrated on February 2 each year promoting job shadowing, internships, externships, career fairs and industry visits.
Partnering to support local educational initiatives and programs such on Region 12 ESC's Connect 3, Teacher's Gone Tech, Girls in STEM, career fairs, etc.
Building collaborative agreements among secondary, post-secondary and industry to offer degree pathways and college preparation courses for students while still in high school.
Providing an annual forum on "State of Education in Central Texas" in the Spring to share ongoing educational initiatives and career preparation opportunities. This year's event is scheduled for April 20 from 11:30 to 1:30 PM at MCC's conference center. All are welcome.
Working with Prosper Waco and the Waco Chamber to inform them on ongoing educational initiatives and promote education to career programs.
Surveying the community for ways to better serve all partners in this effort.
HOT Regional P-20 operates as a voluntary organization. For more information on the HOT P-20 and its programs, check out our webpage at http://www.hotp20.org
---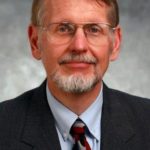 Dr. Fred Hills is the current president of the HOT P-20 and Dean of Arts, Science and Business at McLennan Community College. He has worked and lived in the Waco community for over 20 years and has served on the HOT P20 for the last four years.
The Act Locally Waco blog publishes posts with a connection to these aspirations for Waco. If you are interested in writing for the Act Locally Waco Blog, please email [email protected] for more information.