By Matthew Hoffman, MA, BCC
We began, about three years ago, the "Good Friends Volunteer Spiritual Care Program" out of a conviction that within our city, there is a "community of healers," who if given proper training, in some very basic spiritual care and visitation ministry, under the help and guidance of our professionally trained Staff Chaplains, could come into the hospital context and make a difference in the lives of people in need.
Since we began this volunteer program, with now, visits numbering into the thousands, having taken place, this hypothesis has born itself out to be true, that there are everyday people, who can stand as "healers," in sacred places, like that of a patient's room, and by doing so, can make a profound, health giving difference in the trajectory of people's lives.
Here in Waco, we are seeking to take the "Good Friends" program and pilot a new version of this to help mobilize volunteers from local bilingual/Spanish speaking congregations to the help advance the care of our Spanish only speaking patients. Coming into a hospital can be a very anxiety producing experience. How much more so if you speak a different language than the majority of your healthcare team? By being a member of the Good Friends program as a bilingual volunteer you will be a welcomed presence offering prayer as desired, a listening ear and making people aware of the other spiritual care resources that would be available to them.
Through the Good Friend Program you will be trained in areas of:
How to minister to the spiritual and emotional needs of the sick.
Discover the unique nature of hospital ministry.
How to care for people of diverse religious traditions and cultures.
Being a ministry of presence
The ministry of active listening
If you would like to be part of the Good Friends program as a bilingual volunteer, or if you just want to grow in your ability to care for sick within your own faith community (for pastors, who would like to send members to this training for added help in their congregation, please do so!), join us on Monday, March 25 from 1-430pm at the Allison Auditorium at Baylor Scott and White Health-Hillcrest Hospital. You can RSVP to Chaplain Matthew Hoffman @ [email protected]
---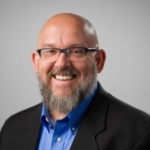 Chaplain Matthew Hoffman is a Board Certified Chaplain who serves at the system level as a Manager of Baylor Scott and White Health's Faith In Action Initiatives (CTX). He oversees the development of various spiritual care programs in many of BSWH's hospitals within its Central Division, as well as its local and international humanitarian aid and medical missions programs.
The Act Locally Waco blog publishes posts with a connection to these aspirations for Waco. If you are interested in writing for the Act Locally Waco Blog, please email [email protected] for more information.