By Rae Jefferson
More than 100 pediatric patients at one Waco Family Medicine location opened presents this Christmas thanks to the generosity of donors, including local school children.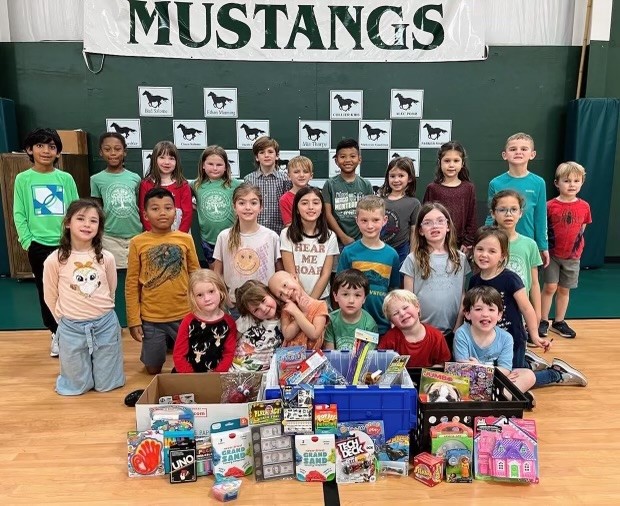 Students at Waco Montessori School, clinic staff, and other supporters contributed to a toy drive for patients at WFM's Martin Luther King, Jr., clinic. WFM serves many patients at or below the U.S. Federal Poverty Guideline.
"Many of the children in our area do not have a Christmas," said Shelly Barry, a licensed vocational nurse at the clinic. "Not because the parents don't want to but simply because they do not have the means."
The second annual toy drive included gifts like Hot Wheels, card games, and books. So many gifts were collected that many young patients received two presents during their visits to the clinic in December.
Dr. Floyd Barry, a pediatric physician at the clinic, said the mission of the toy drive was personal.
"When I was young, there was no federal funding for us during this time of year, but the doctor's office and the church gave gifts," he said. "Now, when I give gifts, I still remember the feeling I had as a young child receiving those presents. It's visceral. I still feel that after almost 55 years."
Providing gifts to pediatric patients began last year when clinic staff purchased items on their own. Barry said the clinic decided to expand the drive this year to include friends and family of staff. Waco Montessori School caught wind of the drive and wanted to contribute. In a newsletter, school officials said the drive was an exercise in teaching students "the importance of contributing to our community." Some students even spent their own money to purchase gifts. 
The clinic staff said they are beyond thankful for the efforts of donors, especially the youngest ones. "We were overwhelmed with gratitude that Waco Montessori School would be adopting us as the drop off for their toy drive," Barry said. "We had no idea the outpouring of support we would receive. I was in awe of the number of toys they provided. We had children — and parents — become emotional when handed the gifts."
Waco Family Medicine is a Federally Qualified Health Center providing medical, dental, behavioral health, and community health care at 15 locations across McLennan and Bell counties. The nonprofit also provides graduate medical education through WFM Institute and serves as a clinical training site for medical residency students, dental students, physician assistants, nurse practitioners, clinical social workers, pharmacy students, medical technicians, and allied health caregivers. WFM was established in 1970 to address a shortage of doctors, lack of access to primary healthcare, and economic development issues.
Rae Jefferson is communications director at Waco Family Medicine.
By Rae Jefferson
Less than a year after publicly announcing plans to construct new headquarters, Waco Family Medicine broke ground Thursday, Oct. 20, on a new clinical site that will warmly welcome all people in the Heart of Texas regardless of income or insurance status.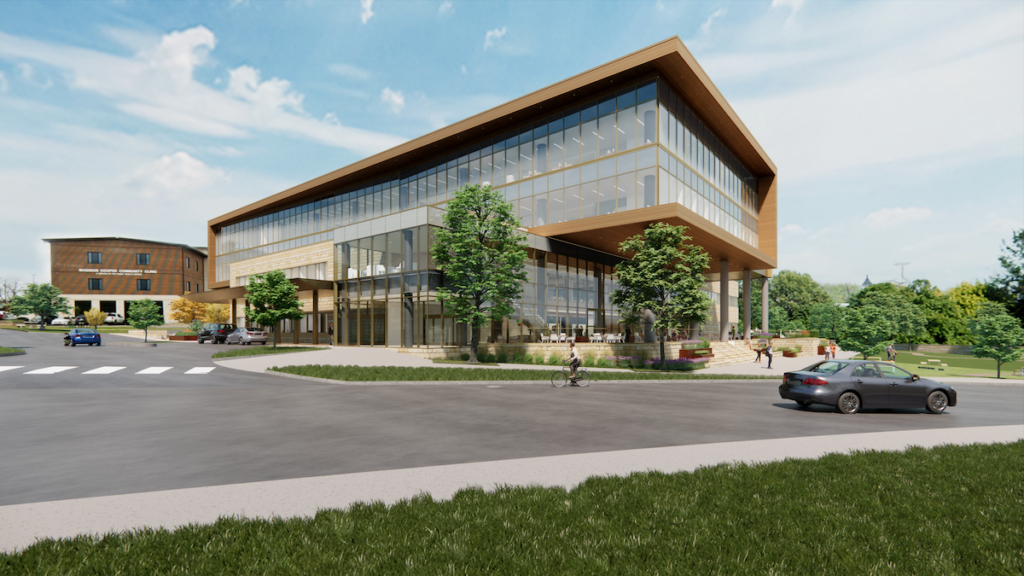 The clinic is at 1600 Providence Dr. Guests included WFM staff, local officials, community leaders, and enthusiastic benefactors who support accessible, high-quality healthcare in McLennan and Bell counties. 
The speaker lineup included special guests Chip and Joanna Gaines, who are generous supporters of the campaign to fund the new site. They contributed to the project in honor of former WFM physician and faculty member Dr. Tim McCall and wife, Janice. 
"Waco Family Medicine has been here to meet the needs of our community and the families here in Waco for over 50 years," said Chip and Joanna Gaines. "We're proud and grateful for the level of care and compassion the doctors and staff have offered and expressed during the past five decades. Thank you, Waco Family Medicine, and also a thanks to Tim and Janice McCall for all of their selfless work in serving Waco Family Medicine and, now, the children of Northern Uganda."
More than 50 years ago, the residency program at WFM was born out of cross-sector collaboration. County officials, business leaders, and local medical providers sought to train new family physicians to alleviate a provider shortage and meet overwhelming medical need within the community. Today, the 15-site Community Health Center provides high-quality medical, dental, and mental health care to more than 60,000 patients each year. Additionally, the clinic's family medicine residency program is in the top 2% of programs in the country, with hundreds of applicants vying for 12 openings each year.
"Multiple generations of local physicians and community members built Waco Family Medicine into an excellent center for primary care and a national academic family medicine leader," said Dr. Jackson Griggs, CEO. "Building on that success, our new facility will inspire enduring generations of patients and health professionals and will anchor Waco Family Medicine's efforts to achieve community thriving through whole-person, compassionate, comprehensive primary care."
The new $61 million facility will further expand WFM's capacity to care for patients, improve the healthcare team experience, and advance education and research in primary care. Construction will occur in phases to minimize disruptions to the adjacent WFM-Central location that the new building will eventually replace. Project completion is estimated for the summer of 2024.
Innovation is central to the blueprint of the coming site, with features like a state-of-the-art fitness center, teaching kitchen, and community garden intended to improve patient health in spaces other than an exam room. The first floor will also include a community marketplace with representatives from different social service agencies and nonprofits on site to assist patients with needs beyond healthcare.
"We are building this facility with a vision toward the future," Griggs said. "In the decades to come, primary care will transform the American 'sick care' system into a true health care system, and Waco Family Medicine will be leading the way with interprofessional teams promoting wellness, integration of mental and oral health, and key services for non-medical drivers of health."
Rae Jefferson is communications director at Waco Family Medicine, a Federally Qualified Health Center providing affordable, high-quality medical, dental, and behavioral health care in McLennan and Bell counties. She has a bachelor's degree in Journalism and is pursuing her master's in journalism, PR and new media at Baylor University.