In honor of Black History Month, we are featuring interviews with local Black community leaders. These pieces were written by Baylor University students from the Department of Journalism, Public Relations, and New Media. The students asked questions about what the leaders love about Waco, and we are excited to share their responses with you this month.
By Tim Longoria
Due to the recent worldwide pandemic and businesses shutting down because of it, it has become more difficult to enjoy all that Waco has to offer. Luckily, Waco's new Fire Chief Gregory Summers said there are still plenty of activities that Waco residents can take part in when they have free time.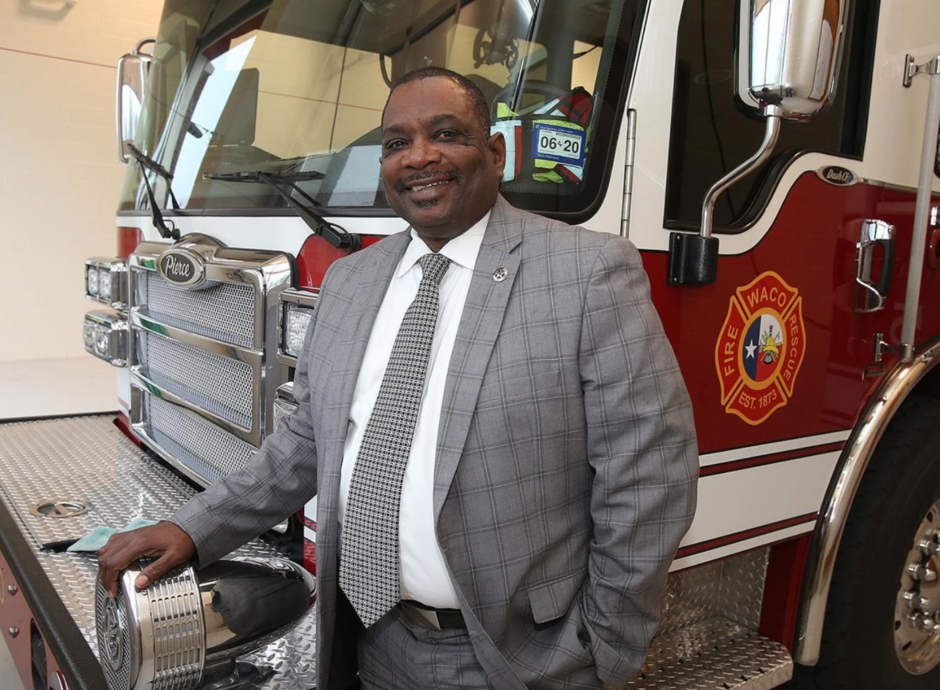 Coming from Little Rock, Ark., Summers started at Station No. 5 in early April, and he said each month he gets more and more accustomed to Waco. Summers likes to spend a lot of time outside with his wife, Jeanette.
"If we go to a restaurant, my wife and I, we are looking to go to a patio," Summers said.
Restaurants like Magnolia Table, George's, and Jake's Texas Tea House, all of which are some of Summers' favorite places to eat in Waco, have outdoor seating with 4 1/2 star ratings out of five, according to tripadvisor.com.
As it has been colder, Summers said he will start ordering more food to his house if he and Jeanette happen to get caught in the cold. And if going out to eat doesn't seem like a popular idea to the Summers family on any particular day, outdoor activities seem to be a fine alternative.
"I can tell you, Cameron Park is an awesome park," said Summers. "We just love riding down … looking at the statues."
Cameron Park is a 416-acre park that includes the Waco Sculpture Zoo along the side of the Brazos River. There are 28 different styles of sculptures designed by people all over the United States, displayed across the river for a mile featuring animals that are common in the Waco area or found in the Cameron Park Zoo.
Summers and his wife have lived in Waco for almost a full year and, like everyone else, haven't been able to experience the city in its entirety for some time. Once more businesses start opening, Summers said that he and Jeanette would feel more comfortable spending more time in public.
While it didn't take long for Summers to adjust to a Texan lifestyle, he gave credit to his firefighters for "adapting very well to the COVID-19 disease." In 35 years in fire service, Summers has been in a leadership position for almost the entire time. Before he became a fire chief in 2009, Summers had previous experience as an assistant fire chief and an interim fire chief.
Summers said he can't wait to be "heavily involved in the community once this pandemic is in the rear-view mirror," like he was in Little Rock during the majority of his fire service.
Staying close to his wife and firefighters at the station for the time being, Summers hopes to be able to return to normal life and the regular feeling of being a leader in Waco.
Tim Longoria is a freshman journalism major at Baylor University hoping to get a job as a sports broadcaster.
The Act Locally Waco blog publishes posts with a connection to these aspirations for Waco. If you are interested in writing for the Act Locally Waco Blog, please email Ferrell Foster at [email protected].