By Katie Johnson
Every year, over 1.2 million students in the United States drop out of high school, and about 14% of high school freshmen fail to graduate on time, according to the National Center for Education Statistics. In hopes of redirecting this trend, Education Service Center Region 12 implements three grants in Connally and La Vega, Waco, and Killeen ISDs. These three Upward Bound grants have been awarded a continuation, providing $297,600 per year per grant for the next five years to aid Central Texas high school students.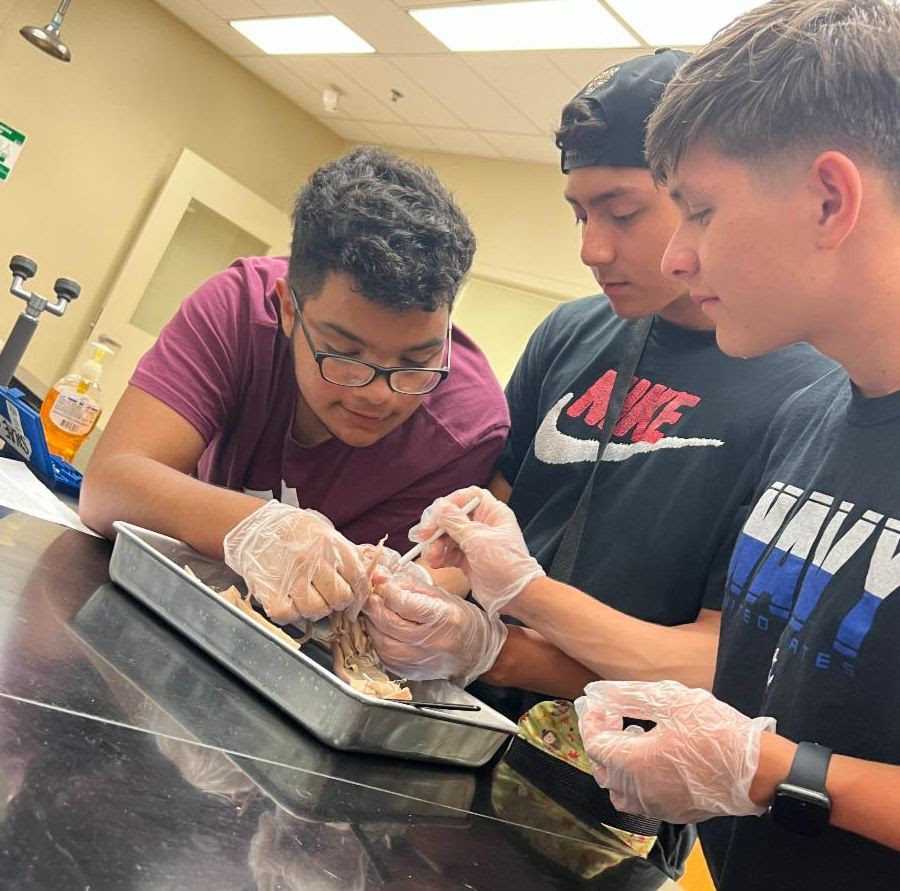 Funded by the U.S. Department of Education, Upward Bound is an innovative program aimed at closing the gap and increasing the academic achievement levels of first-generation and economically disadvantaged students to succeed in high school, post-secondary education, and beyond.
"One of the most gratifying elements of this program is to have our Upward Bound alumni come back and work with our current participants as an ESC Region 12 Intermittent employee," says Tammy Horner, ESC Region 12 Upward Bound project director. "Their presence in working as tutors, instructors and chaperones, while they continue on their own post-secondary education path is an encouragement to our students as they see that college can become a reality."
Upward Bound supports participants in their preparation for college entrance and offers opportunities to succeed in their precollege performance and ultimately in their higher education pursuits. Projects offer academic instruction in mathematics, laboratory sciences, composition, literature, and foreign languages.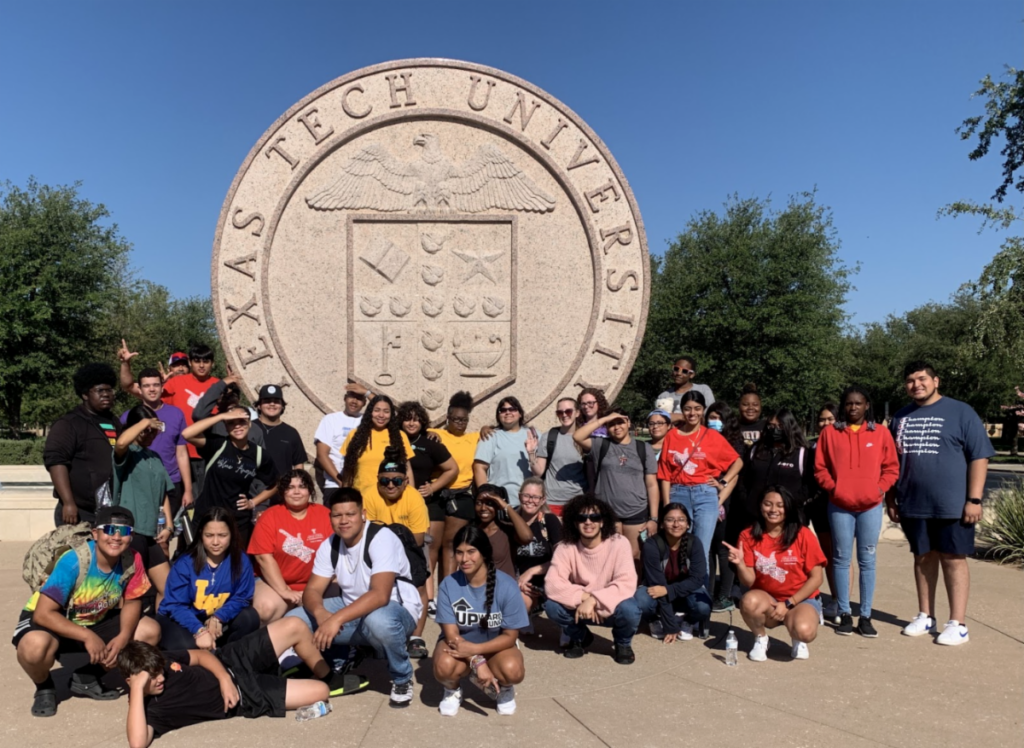 ESC Region 12's Upward Bound program constitutes three separate grants as each contributes to helping high school students in different cities. One grant serves students at Connally and La Vega high schools. The second grant supports Waco and University high schools. The last grant is geared toward students at Killeen and Pathways high schools in Killeen ISD, and Richard Milburn Academy, a Killeen charter school.
The Upward Bound programs at ESC Region 12, which began in the fall of 2012, assist up to 60 students each year, per grant. Students are selected through an application and interview process, where report cards, transcripts, and teacher recommendations are evaluated. Once accepted into the Upward Bound program, rising ninth through eleventh-grade students are tracked through high school and six years beyond graduation to ensure completion of post-secondary education.
Since parent involvement is one of the driving factors behind overall student success, the participants' parents also receive support during their child's high school career and college application process. This aid and involvement includes informational meetings, financial aid and scholarship information and counseling, college requirement counseling, and financial planning.
Kick-off celebrations for each Upward Bound program is Sept. 24. Upward Bound Waco will meet at ESC Region 12, 9 a.m. to 3 p.m. Upward Bound Killeen will meet at Killeen High School, 9 a.m. to 3 p.m. Upward Bound Connally and La Vega will meet at Connally High School, 9 a.m. to 3 p.m. 
For more information on the Upward Bound program, please visit esc12.net/upwardbound.
Katie Johnson is graphic design & communications specialist with Education Service Center Region 12.
(The Heart of Texas P-20 Council includes representatives from K-12 education, higher education and employers. They meet regularly to help coordinate efforts to launch our young people into productive lives as workers and citizens. This post is one in a monthly series of posts intended to share information about the work of this important group in our community. For more posts in this series, click here: P-20 education.)
By Ashley Canuteson
I have had the privilege of meeting some incredible people through my line of work over the past several years. A key facet of my job as College & Career Readiness Coordinator for Midway ISD is to help make connections between public educators, higher education, and folks in "the real world" – all for the benefit of students. After all, students need to leave us ready for success beyond high school. But students shouldn't be the only ones who benefit from a group of constituents coming together to share ideas and learn from each other. My experiences have led me to realize that various partnerships coming from all of these efforts are mutualistic – they are not done solely for the benefit of students; rather, they are formed to truly help educate an entire community about how we can all work together for the successful advancement of an economically sound society. Wow! That was a mouthful! So, what does that mean exactly? I can best share an example of the power of mutualistic partnerships by telling the story of a wonderful advocate and community leader.
Rick Tullis, president of Capstone Mechanical and member of the Midway ISD Board of Trustees, was named this summer as one of four state Business Leaders of the Year by the Career & Technology Association of Texas (CTAT). He received this recognition because of a nomination written by Donna McKethan of Waco ISD, Christine Holecek of Education Service Center Region 12, and me. Through our work with each other, we came to realize that we all had seen the power of Mr. Tullis' influence in a variety of ways. In addition to his commitments to Midway ISD, Mr. Tullis has been an active board member of the Greater Waco Advanced Manufacturing Academy (GWAMA), the Board of Directors for the Waco Business League, the Baylor School of Engineering Board of Advocates, the Baylor Scott & White/Hillcrest Board of Visitors, and the Board of Directors for the Waco Chamber of Commerce. Looking at his level of involvement, one can quickly see that Mr. Tullis is invested in the overall success of the Waco community. It is because of this far-reaching commitment and willingness to serve that he continues to make a lasting impact in the educational realm; however, it doesn't stop there.
I have had the personal honor of working with Mr. Tullis in some of his volunteer roles – most specifically, with his time on the Steering Committee of the Heart of Texas P-20 Council. What I have realized in that time is that Mr. Tullis brings to the table a vision of shared learning for all. He isn't there simply as a business representative trying to advise educators on what the world needs in its future workforce, although he shares some great perspective on that topic! He is also there to learn about how he can bring his network of colleagues into the world of education so we can all work together on helping our students become successful. "Preparing students is a shared responsibility of families, schools, and business," said Tullis in a July interview with Hometown News. And he believes this wholeheartedly.
Mr. Tullis was an integral part of the collaboration between Waco ISD and various other school districts and business leaders who came up with the concept of the Greater Waco Advanced Manufacturing Academy. As GWAMA was coming to life, the educators learned plenty about the need for skilled graduates that exists in our local manufacturing workforce. It is fair to say that our local business leaders also learned much about the world of education. Together, these partners realized there are many ways they can work mutually to meet a variety of goals. Some of those goals benefit the educational institutions and some benefit local business. Even bigger than that, however, are the goals that are long term – the goals that focus on helping students today so that we help strengthen our community tomorrow.
It takes vision. It takes commitment. It takes time. It takes service. It takes a willingness to teach and a willingness to learn. It takes a team of partners focused on how they will contribute to the betterment of our community one relationship at a time. So how can YOU become a partner? How can you make a difference in the life of a student, or the life of a colleague, or the life of your community? We must expand our network of partners through open communication lines and specific opportunities for involvement. Mr. Tullis has challenged us all on the Heart of Texas P-20 Steering Committee to invite new partners to the table for discussions about ways we can all be involved in collaborating mutually on building a successful future. Ideas abound! Job shadowing for high school students, externships for teachers, career day involvement for younger students, college tours… the list goes on and on! Where can you find a fit and become a Partner with a Purpose? Our future needs you!
---
If you would like to get involved collaborating with the P-20 Council, please contact Fred Hills at McLennan Community College. His email is: [email protected].
---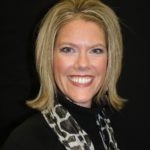 Ashley Canuteson is the Coordinator of College & Career Readiness at Midway ISD. She works with the district Career & Technical Education programs and has a passion for working with people. Ashley is a Waco native who graduated from Robinson High School, attended MCC before graduating from Baylor University, received her Masters degree from Tarleton State University, and is currently working on her Doctorate at Baylor. Ashley is the proud mom to two fabulous children – a future video game designer and a future geologist! She and her husband, Wade, enjoy volunteering together and traveling.
The Act Locally Waco blog publishes posts with a connection to these aspirations for Waco. If you are interested in writing for the Act Locally Waco Blog, please email [email protected] for more information.