A White person reflects on Black History Month
By Ashley Bean Thornton
Like many White, middle-class Americans, I grew up understanding life as a competition, a footrace. The ones who run the fastest, and by that I mean work the hardest, win the prizes. I knew good, hardworking people – my parents for example – who were winning, and I expected to be a good, hardworking person who would also win. In fact, that is exactly how it has played out so far.
Of course… to feel good about winning, you have to believe the race is fair.
I don't remember having "Black History Month" when I was in school, but we definitely studied slavery and the Civil War. We saw slides of the Little Rock Nine being escorted to class by the National Guard, and of White people turning dogs and fire hoses on Black people. We learned about Rosa Parks taking her seat on the bus in Montgomery, and we learned about Martin Luther King, Jr. and the "I have a Dream" speech.
Without even thinking about it, I interpreted all of this through my footrace metaphor, like so: (1) Slavery was an unthinkably horrible sin. (2) Even after slavery ended, the race was not fair. White people cheated – a lot. (3) Thanks to Dr. King, and the heroes of the Civil Rights Movement, Black people were able to use the legal system to make the race fair. Conclusion: Things were terrible before, but they are OK now; we can quit worrying so much about the Black/White thing, and just concentrate on running as fast as we can.
I was fairly comfortable with this conclusion for a long time.
Recently I came across a 2013 Pew Research Center Report partially titled "King's Dream Remains an Elusive Goal." According to this report, Black Americans are nearly three times as likely as White Americans to have incomes below the poverty guideline. The median net worth (wealth) for White households is more than ten times that of Black households, and Black men are six times as likely to be incarcerated as White men. With these facts in mind, I have to ask myself an uncomfortable question: if the race is fair, why do we continue to see such huge disparities?
It seems blindingly obvious now, but it took me a long time to realize that if I wanted to begin to untangle the knot of reasons behind these differences I needed to tweak my footrace metaphor. In my mind the race for success had always been an individual event. If I win it is because of my hard work; if I lose it's because I should have worked harder. If you lose…well … you get the picture. I still believe this is the truth; it's just not the whole truth. Hard work matters, but it's also important to realize that the race is not, and never has been, an individual event. It's a relay.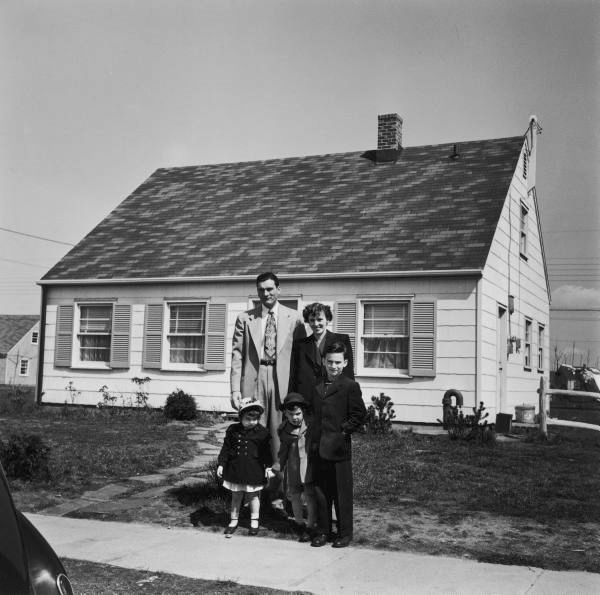 Let's say, for example, my White grandparents saved their money and bought a house in the suburbs back in the 40's. That house increased in value and became part of the nest egg my parents used to get an even nicer house in an even better neighborhood. That meant I got to go to a really good high school, and from there to a good university, and from there to a good job. Meanwhile Black grandparents in the 40's didn't get to buy that house in the suburbs because of prejudicial deed restrictions (not to mention inhospitable neighbors). To make matters worse, no (White owned) bank would loan them the money to build a nice house in a Black neighborhood because it was "too high risk." That meant no nest egg, no nicer house for their kids, and a not so great high school in a declining neighborhood for their grandkids – my peers. Multiply this scenario by thousands of Black and White grandparents and you begin to see one reason why there is such a huge disparity in wealth between Black and White households today.
Even if the leg of the relay I'm running now is reasonably fair (or at least fair-er), the previous legs of the race were seriously rigged in favor of White people. I was way, way ahead before I ever started to run.
I do not know exactly what we should do to even out the disparities that have come about as a result of the inequities of the past. Should we invest more in public schools? In rebuilding high poverty neighborhoods? Should we provide more support to Black-owned businesses? Should we take a hard look at our legal system? Maybe we should do all of these things; maybe none of them; maybe there are other creative solutions I can't even imagine. I don't know. I just know that there is a limit to how much time even a great athlete can make up in the last lap of a relay. If we care about reducing the Black/White disparities described above any time soon, we are going to have to do something more than just telling people to "run as fast as you can."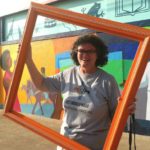 This week's Act Locally Waco blog post is by Ashley Bean Thornton, the Manager of the www.www.actlocallywaco.org website and the editor of the Friday Update newsletter. The Act Locally Waco blog publishes posts with a connection to these aspirations for Waco. If you are interested in writing for the Act Locally Waco Blog, please email [email protected] for more information.
(Visited 21 times, 1 visits today)