Leaving the Baylor Bubble
by Caleb Reynolds, Baylor Student
"Did the faculty tell y'all not to talk to us?" are words that I will never forget.
When a homeless man named Cody asked if my "Christian" college told its students to avoid the poor I nearly broke down. Meeting this man opened my blind eyes. I saw a reality that I had not seen before, a reality where even though a person's potential may be astoundingly high, he can be shut down because of his economic or social standing. I never would have seen this reality if it were not for a simple assignment in my English class. Our professor asked us to take a bus ride on Waco Transit to see what the surrounding community is like. Just a few streets over from my university I met a man who had a profound effect on me; he gave me a new perspective.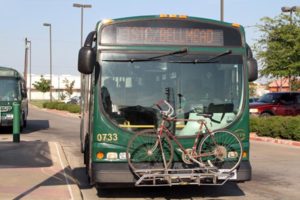 Cody is the type of man that would have been all too easy to pass by as I went to get snacks at the gas station across the street. As soon as I sat down to wait for the bus, he began to speak. He didn't ask for money; he didn't ask for food; he asked how I was. A common courtesy led to a deep conversation about both of us. Cody revealed his life to me. He was imprisoned until five years ago and started his path towards a better place three years ago. His reason to really change his life was the birth of his son. Because of his own experience growing up without a father, Cody was determined that history not repeat itself with his son. He explained his whole reason to try and be a better man stemmed from his relationship with Christ. Through Christ he was trying to fix his life, something he admitted was a struggle. He was dependent on his faith in God, and trying his best not to let worry in.
He said that he did not know much about Baylor other than that the students do not approach him. He said that he could tell from the second I began to talk with him that I had Christ in me. That is where his words hit me in the gut. This struggling child of God planted a question in me: Who was I and what was I doing?
I now find myself contacting Mission Waco, eager to see how I can help Cody and others like him. I find myself looking for time to help out those who are needier than I am. I see myself questioning things that I thought were set in stone. I used to look at my surroundings and say that Baylor was a bubble, but the real problem was that I was not looking closely enough. With a closer look, I realize I can see homeless people from my window. It is easier to walk to worship with the homeless people gathered on Sundays at the Church under the Bridge than to any of my classes.
After talking with Cody, I realize, whether I want to admit it or not, my bubble includes people in need. My bubble does include Baylor, a school that I love because of the Christian values we have in common. Meeting Cody, however, made me question whether I really stood for these values, or whether I just "talked the talk" because it helped me fit in. He made me realize that these values have implications on my life. I cannot just be the stereotypical college student. I can't just ignore a suffering person; that person is a suffering child of God. Cody made me see that claiming to be a Christian and claiming to be going into full time vocational Ministry doesn't make me what I say. The only way those things can be true is if I live them. I can claim that I am a fan of something, but if I never talked about it or identified myself with it, who would know what I cheered for?
On the surface it may look like my life is not too different than before I met Cody. I'm still at Baylor. I still live in Penland, and I still plan to major in communications. But my life has changed. Since meeting Cody I care for the people that are part of the city. I now care that this man is jobless and homeless, instead of just letting him pass through my life. I am a typical Baylor student that, because of a random project, talked to a random man, and now I am changed. This assignment had an effect on me, and for the better. It gave me a new outlook on my life. An outlook that now involves others.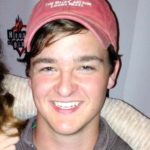 This week's Act Locally Waco blog post is by Caleb Reynolds. Caleb is a freshman communications major from Carrollton, Texas. He met Cody as part of an assignment in his "Writing in the Age of Digital Media" class ,fall 2013, at Baylor University. If you are interested in writing for the Act Locally Waco blog, please contact Ashley Thornton at [email protected].