Affordable Housing: A New Year's Resolution we can all Support
By Phil York
Happy New Year!
The holiday leftovers are long-gone; decorations are starting to find their way back to storage reluctantly and the sound of holiday music is replaced with the resounding resolutions for the New Year.
This week, President Obama addressed Central High School in Phoenix, Arizona. He asked the audience to remain resolved about the continued American economic recovery. The President cited the housing market crash, especially the market of Arizona, as the source for economic decline. Now, in 2015, that same market is the engine for the Arizonan and American economic recovery.
A cut in mortgage insurance premiums on Federal Housing Administration loans was at the center of President Obama's policy announcement this past week. Starting this month, mortgage premiums will drop from 1.35 percent to .85 for responsible and eligible applicants. According to the President's remarks, the cut would attract 250,000 more people to buy homes over the next three years and allow for the typical homebuyer to save $900 a year.
Of course, any proposal by the White House is potentially subject to mixed reviews. Sen. Bob Corker, for example, responded to President Obama's address by saying: "[this is] bad news for tax payers and is yet another irresponsible, head-scratching decision from the administration in regards to our nation's housing finance system."
Sadly, policy issues such as this one are often divisive at the national level. Fortunately, here in Waco, we are united as a community that embraces collaboration and collective impact. This new policy idea provides a good opening to discuss the importance of affordable housing for our community and to think about ways we can work together on this issue here at home.
Affordable Housing in Texas – Opportunities for Growth
"Affordable housing" is defined as that which does not require a household to spend more than 30% of gross annual income on housing. The National Low Income Housing Coalition reports in 2013 that the fair market rent for a two bedroom apartment in Texas is $867. In order to afford this level of rent without paying 30% of income, a household needs to make $34,671 annually. The median income in the Waco area is $32,239 compared to $51,900 state-wide. In short: affordable housing is a need in our community.
Homeownership and affordable housing are points of possible improvement for our local economy. Waco's homeownership rate is around 47 percent compared to 63 percent in Texas and 65 percent nationally.
The statistics help us define the problem; they do not define Waco or the promise we have for growth in the near future.
Housing impacts all aspects of the American Dream.
At many points in his address, President Obama pointed to themes that we all associate with the American dream:
Education and the Hope of our Children: As we have discussed in previous posts, children who experience homelessness or unstable housing are sick four times more often than other children; go hungry at twice the rate of other children; and are twice as likely to have learning disabilities as non-homeless children. Our whole community benefits for generations when children (our future tax-payers, professionals, and civic leaders) grow up in a stable home.
Work Force and Tax base: The National Association of Home Builders reports that "home building generates substantial local economic activity, including new income and jobs for residents, and additional revenue for local governments." The report wisely differentiates between the immediate impact felt directly thanks to construction efforts and the long term impact felt long after the dust settles and families close on homes. The annually recurring impact of building 100 single-family homes in a typical metro area includes 3.1 million in local income, 743,000 in taxes and other revenue for local government and 53 jobs. Housing makes a difference for our work force tax base.
Heroes and Service Members: The President reported that "since 2010 we helped bring 1/3 of our veterans who are homeless off the streets". The White House and previous administrations identified veterans as a key demographic to prioritize in budget decisions. The housing first model implemented in some communities allows veterans to receive care they need while under a stable roof and to continue to have a stable future. Housing makes a difference for our Heroes.
How will You be Resolved in 2015?
President Obama connected to the audience by sharing his own path to homeownership. He said "buying a home is about investing; planting roots in a community…it is a sense of accomplishment that you are building something for your family and for the future".
The President's remarks echo the speech we hear from Habitat homeowners as they close on their homes. This sense of accomplishment is what makes it worth it to invest 300 hours of sweat equity; attend 12 "Homeownership College" courses; save $1,000 for an escrow payment, and commit to a 25-30 year zero-interest mortgage. Waco Habitat allows future Partner Families to realize their own dream of homeownership and along with it a brighter future for themselves and their children.
This year, you can be resolved and help Waco build affordable housing. Here are a few ways you can help:
Let your voice be heard:
Sign the petition Habitat for Humanity International generated. The purpose of the petition is to make affordable housing a Global priority: Click here for the Petition.
Contact your U.S. House representative and your U.S. Senators. If your Representative is Mr. Bill Flores, you have the convenience to contact Rep Bill Flores directly via email. The U.S. Senators from Texas are John Cornyn and Ted Cruz, click on their names to find out how to contact each of them. Ask that housing remains on their agenda in the New Year.
Get Involved:
Give of your time, talent and treasure to nonprofits that build a stronger McLennan County, here are three organizations that work directly on the issue of affordable housing:
One Last Note
This quote from John Wood, Professor Emeritus of Religion at Baylor, appeared in the Waco Trib the other day, "Business is not just a way to make money; it is primarily a way to serve others and to contribute to the common good."  Although nonprofits and government agencies are at the forefront of this discussion, the words of Professor Wood remind us of the calling we all have as Wacoans to make it our business to be resolved to contribute towards the constant care and improvement of our beloved community.
I hope you will join me in your unique way towards our shared efforts to build a stronger Waco in 2015.
---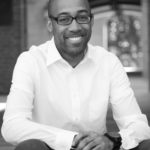 Phil York, Director of Development at Waco Habitat for Humanity, is a self-described "policy nerd;" he is also the Act Locally Waco housing and homelessness policy blogger. You can direct questions to Phil to [email protected]. Would you be interested in blogging for Act Locally Waco? If so please email [email protected].