J.H. Hines Book Club: Why read?
By Minister Sandra Henry, Book Club Administrator, Pleasant Olive Missionary Baptist Church
As I searched for the words to write this article, the question that I continued to ask myself was, "What is so important about reading?"  I took a walk into my past and stopped by my childhood.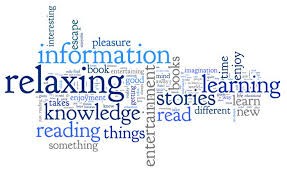 I was born and raised in New York City. Yes, I am very proud of it! New York is a fascinating multicultural city and a child with a vivid imagination can experience many adventures. I have always loved school, books, and the gift of knowledge that they give to everyone who will accept the offer as well as the challenge. As a child, I wanted to travel to faraway places, and reading helped me to imagine I was right there.   I liked reading adventure stories like, The Adventures of Tom Sawyer and the Adventures of Huckleberry Finn written by Mark Twain.
I have found the most fascinating stories, truth, and adventures to be written in God's inspired word, the Holy Bible. As we read about the Creation in the book of Genesis, we learn how our universe came into existence. The story of Creation teaches us the value of life and that we are each worth something special. It also teaches us to work with integrity and to rest to enjoy life.
We also learn in the book of Genesis the story of Noah and the Ark. It teaches us to take care of innocent animals and to preserve wildlife. When we look into the sky and see a beautiful rainbow after it has rained, we know it is God's promise to mankind that He will take care of us and love us always.
As a mother, I encouraged my child to read by reading to him when he was young. Reading became a part of our daily routine, and he was eager for me to read to him before bedtime.
I became involved in book club through Ryn Farmer, a coordinator at the Waco Community Development Corporation (Waco CDC), and through my church, Pleasant Olive Missionary Baptist Church. Ryn met with our Pastor, Dr. Willie E. Clarke, and later our congregation. She shared with us the importance of book clubs and the poor statistics in reading of our children. She touched the hearts of the people in our congregation, including me, and book club was born in our church. Our pastor is now deceased but his vision of book club is still alive in our church.
I became a part of book club because I wanted to encourage children in our community to find the adventures and interests in reading that I did as a child. Reading is a way for each child to reach his or her true potential in their lives. I wanted to be a small part of giving a child every chance to fulfill their dreams.
Reading builds character in children who will one day become adults. It develops empathy in our children toward other people because it allows them to imagine or relate to what others experience.
Reading is so much better than watching TV because reading stimulates the brain, allows us to relax, builds and stores knowledge, improves language skills and vocabulary, and develops a child's imagination.
How can anyone live in our society and function to their true potential if they do not know how to read? Everything we do has some form of reading attached to it. Yet, there are many people in America who do not know how to read. I find that sad. A country of this magnitude should not have this kind of problem.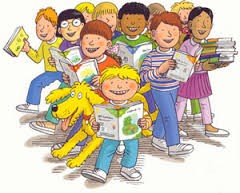 Book clubs are so important to the future of our children. Book clubs encourage and challenge our children to take every opportunity to develop their education and build their character. Book clubs help motivate children to meet their highest potentials.
Reading empowers our children with the confidence to stretch beyond their limits and to strive to reach their greatest achievements and expectations in their lives.
How about some food for thought…
"A child needs both to be hugged and unhugged. The hug lets her know she is valuable. The unhug lets her know that she is viable. If you're always shoving your child away, they will cling to you for love. If you're always holding them closer, they will cling to you for fear." — Polly Berrien Berends
"For I know the thoughts that I think toward you, says the Lord, thoughts of peace and not of evil, to give you a future and a hope (JEREMIAH 29:11 NKJV)."
"Train up a child in the way he should go, and when he is old he will not depart from it (PROVERBS 22:6 NKJV)."
 Reading is forever! Give a child the gift of reading!
---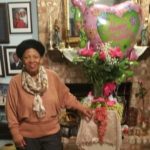 This Act Locally Waco blog post was written by Minister Sandra  Henry.  Min. Henry serves as an associate minister at Pleasant Olive Missionary Baptist Church in Waco, Texas. She has served at Pleasant Olive for over twenty years. She and her church developed the Book Club and Mentorship Program at J. H. Hines Elementary School with the help of Ryn Farmer, Waco Community Development Center Coordinator in the last school year of 2013-2014.  Min Henry preached her first sermon at the New American International Baptist Institute and Seminary in Harker Heights, Texas in December 2012 and received her license in March 2013 at Pleasant Olive. She received her Master of Theology and Doctor of Theology at NAIBI Seminary. She is an honorably discharged veteran from the United States Army with four years of active service. Min Henry and her husband, Joseph Henry, relocated to Waco, Texas in 1985 after he retired from the United States Army with 20 years of service. Min Henry is retired from Department of Veterans Affairs Regional Office with twenty-four years of service. They have four children, five grandchildren and two great grandchildren. Bro and Min Joseph Henry love the Lord and they serve Him together. Min Henry's focus is a faithful and humble servant rooted in the word of God.
The Act Locally Waco blog publishes posts with a connection to these aspirations for Waco. If you are interested in writing for the Act Locally Waco Blog, please email [email protected] for more information.
(Visited 13 times, 1 visits today)