Break through the Baylor Bubble … become a citizen of Waco!
by Christian Bolaños
"Baylor Bubble"   [ bā-lər ˈbə-bull ] –  Noun: A thin sphere enclosing Baylor University and living areas immediately surrounding its campus, from the rest of Waco.
Baylor was my dream school in the sense that it was out of my reach. But, like many who attend, I have parents that work day in and day out to give their children an opportunity to live a life they could only dream of. That, along with financial aid and academic scholarships, has kept me enrolled all four years.
The hefty Baylor price tag pays for a phenomenal faculty and a seemingly limitless number of opportunities waiting to be tapped by students eager to make a difference in the world. Baylor does an outstanding job at educating its students in their respective professions, and does so in such a way that students keep integrity and ethics ever-present and in the forefront of students' minds. Baylor University's course offerings include business ethics courses and an entire Medical Humanities degree program. Baylor's Law School even includes "a study abroad program devoted to the art of advocacy" to ensure that Baylor attorneys represent the interests of their clients in the best manner possible.
There is, however, one inconsistency in all of this. As students we learn all kinds of skills out of textbooks filled with different scenarios, simulations and situations that are supposed to reproduce real life. I believe it's a great way of teaching; it's only missing one thing. Real life.
One of my professors offered a solution to this dilemma. We learned to call it "service-based learning," and it made the biggest impact on me during my entire time in Waco. Despite all of the brilliant professors, state of the art facilities, and wonderful resources available on campus, one of the best, and most underappreciated opportunities that Baylor has to offer us as a valuable teaching lesson lies a few steps right outside of the "Baylor Bubble."
I strongly believe that community service is the missing link for students. It gives us the chance to apply what we've learned in the classroom to real human needs. By breaking down the barrier between Baylor and Waco, we were able to more fully engross ourselves as citizens of Waco and better understand the dynamics of the city. The best thing that students can do during their time at Baylor is to participate as active members of the Waco community. For example, in one class I took, we not only learned the importance of grant writing, but we were actually able to apply for real world grants and actually help non-profit organizations in the area. Nearly every course could be tailored to include some form of service-based learning. I would urge those of you that are in school to come up with ideas with your teacher/professor on how you can take the learning outside of the classroom and do some form of work, no matter how big or small, that leaves an impact beyond that of a letter grade. And for those of you who are not in a classroom, find a place where you can serve. Even if you can only commit to an hour a week, there are plenty of places where you can make a world of difference.
I have gotten involved in the Waco community through an internship at the Public Health District.  Through this involvement I have learned first-hand about the health challenges that many cities face such as a shortage of family practice doctors and lack of access to care among lower income neighborhoods. I have also learned about the things a city can do to promote the health of its citizens, like creating programs and coalitions that serve to raise awareness and educate the general population on health disparities. Because of this understanding I will be a better, more informed citizen, whatever profession I end up pursuing and where ever I end up living. I consider this an extremely valuable part of my education, something that I wouldn't have been able to experience had I not made the effort to work outside the Baylor Bubble.
Here is how Baylor's strategic vision, Pro Futuris ("for the future"), describes Baylor's role as an institution of higher education: "We strive to prepare students to make a difference in our world as citizens and leaders who have the faith and integrity to do what is right in the face of competing pressures and to have a passion to apply their knowledge to ends that transcend mere self-interest."
Rather than only venturing out to Waco to grab a bite to eat or enjoy the nightlife, we should actively seek out opportunities for not only our growth, but also for the growth of Waco. It should be our duty as citizens to do our part and work towards building a better future. So start early and start now. It is never too late to begin making a difference in your community. And rather than being like the dreadful, monthly visit to the in-laws, community service should be something you (and hopefully your family or close group of friends, the more the merrier!) look forward to doing when you meet up. There are so many different ways to give time, each with its own positive impact on our community. Find something that you like. For a list of ways to serve Waco, click the following link http://www.waco-texas.com/volunteer.asp. Thank you.
---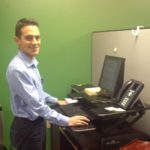 This Act Locally Waco blog post was written by Christian Bolaños. Christian is an intern at the Waco Public Health Department and a senior at Baylor University. His interests range from biology research and technical writing, to learning more about his rich Latino culture. Focused on helping the community as a whole, Christian ultimately plans to matriculate to medical school to become a surgeon. In the meantime, he plans on graduating in May and either pursue research interests or obtain a writing position in the medical field.
The Act Locally Waco blog publishes posts with a connection to these aspirations for Waco. If you are interested in writing for the Act Locally Waco Blog, please email [email protected] for more information.