How Stella's Story made me think differently…
By Janae Griffiths
We are all busy people. We go about our days checking tasks off our lists, sometimes putting little thought into what we are actually doing. Often, this is harmless—we get everything done and no one gets hurt in the process. But, for those of us who have the opportunity to walk alongside someone in difficult circumstances or to offer assistance in a unique way, rushing through can do more harm than good.
I had not given this much thought until a few weeks ago, when I met with a wonderful woman named Stella. Stella lives here in Waco, and due to some life circumstances has found herself to be the recipient of multiple social services in our community. She shared with me part of her story—a part that made me uncomfortable. Stella spoke of feeling forced to become her own advocate, of not knowing what resources were available to her or how to tap into them. She felt like she couldn't find anyone who would take the time to explain the available resources to her.
She told me about how she has sometimes felt like she was just another item to be checked off of someone's to-do list. She felt like she was falling through the cracks, but had no way to stop it.
"The professionals need to be proactive in spreading information," she explained. "They need to have the passion to go above and beyond, not just rush through."
I didn't know how to respond to her at first. I wasn't with Stella as she made her way from place to place seeking help. I don't know how the people working with her actually responded, the words they actually said, the looks on their faces, or the tone of their voices. I don't know the pressures they were under, or how long their days had been, or even how Stella treated them.   I certainly don't know their intentions. I don't know if they felt empathy, or annoyance, or kindness, or frustration. I don't know if they tried their absolute best to help, or if they did indeed feel like Stella was just "another item to be checked off."
I only know how Stella felt.
"In some places I felt valued, but in many places, I did not," Stella explained. From her point of view, the people who worked with her seemed to expect that she would automatically know what was available to her, when she felt like no one had ever clarified what services she qualified for and which she did not. She felt uncomfortable and short on information.
As a graduate student at Baylor School of Social Work, I have spent the past two years interning for various Waco nonprofits and working to address needs in our community. One of the key values of the social work profession—which we are taught right at the start of Baylor's program—is the inherent dignity and worth of every individual. I absolutely believe that every human has dignity and worth, and I am fairly certain that the Waco nonprofit and social service community as a whole believes the same. But, while I may believe those things in my mind, Stella's story made me start to think about how much more challenging it is to honor those values in my day to day actions.
Of course social service professionals shouldn't just rush through their work. We all know that. But, in the day in and day out busyness of the work day, it is easy to do.
Fortunately, Stella is a strong woman with a strong personality. She quickly educated herself on the resources available and became an advocate for herself and others that she knew. But, as she pointed out to me, not everyone can easily become their own self-advocate, especially individuals whose primary language isn't English.
I deeply appreciate Stella sharing her experience with me. I have been reflecting on her words in the weeks since, and they have reminded me about why I entered the field of social work in the first place. I want to be someone who meets people where they are, recognizes them for who they are, and cheers for them as they take steps to become more. My hope is that I, as a member of the social service community in Waco, can approach my work with a renewed sense of the dignity and worth of each individual I have the opportunity to serve. My hope is that I never rush through my work, but take the time to treat each client with kindness and offer as much assistance as I am able.
I hope that I always remember Stella and how she feels. I hope I always remember how uncomfortable it feels not to have the information you need, how bad it feels to be treated like "another item on the list," how scary it feels to be "falling through the cracks." I hope that my actions with each person who comes my way will reflect the values I so fervently believe.
---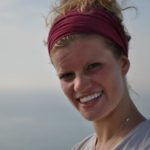 This Act Locally Waco blog post was written by Janae Griffiths. Janae is originally from Chicago, but has been happy to call Waco her home for almost six years! She is finishing her Master of Social Work degree from Baylor University, and currently interns at the Texas Hunger Initiative. She is passionate about issues of poverty and justice, especially in our community.
The Act Locally Waco blog publishes posts with a connection to these aspirations for Waco. If you are interested in writing for the Act Locally Waco Blog, please email [email protected] for more information.
(Visited 16 times, 1 visits today)