An Interview with the Founder of "The Yellow Chair Review"
By Jenuine Poetess
I recently had the pleasure of interviewing Sarah Frances Moran, founder & editor Yellow Chair Review, Waco's own Art & Literary Journal.
Jenuine Poetess (JP): Tell me about yourself and how you got into writing.
Sarah Frances Moran (SFM): I'm a native Houstonian. I began seriously writing around the age of fifteen. I always had a love for reading and for song lyrics, and my writing came out of a desire to replicate what I enjoyed and also out of desire to express my feelings. You know fifteen-year-olds have lots of feelings.
Without writing I'd probably be in a bad place. Some people sometimes say that it's therapy and they're not completely off base. If I didn't have this outlet I'd have a stockpile of crazy things stored up in my head.
I always kept my writing to myself or to those closest to me. It never occurred to me to put it out there for the public. I have always attended open mic readings and always sat in the back quietly listening. This past September I attended Waco's Wordfest and most specifically the 100thousand Artists for Change readings. I met ITWOW ([In The Words of Women) Founder Jenuine [Poetess] at that reading and began attending the ITWOW writing group on Monday nights. That outlet opened the door for me to become comfortable sharing my work. I began participating in open mic readings and also began sending out my work for publication. It's been a crazy year. I've had 57 poems (and counting) published in 34 publications. I've even dabbled in some memoir writing and have had a few stories published. It's been a rollercoaster. This venture into the publishing world fueled my desire to start my own literary arts magazine and that's how Yellow Chair Review came to be.
I could go on for days about setbacks, but they aren't important. I think it's important to be resilient, to look ahead and to focus on goals however small or large they are.
JP: How did you get interested in publishing? Tell us about the journey from idea to where you are now?
SFM: I ran a little literary journal when I was in High School that I would send out via email. It was at the dawn of the internet (giving away my age a bit) before blogs and the boom of the online literary world. It was a small email compiled of writing by friends and acquaintances I'd met online. I was also the editor of the school literary magazine. I've always had the desire to do that again, and after sending out my own work to a myriad of places I began seeing patterns of things I wanted to do better. I'm certainly under no illusions that I've done anything revolutionary with Yellow Chair Review. I simply wanted to create a space for writers and artists that is diverse and approachable. There's elitism everywhere, and there's a ton of elitism in the literary world. I don't want YCR to ever be that.
So I sat down and wrote the pros and cons of doing this (I'm a serious list maker) and determined the pros outweighed the cons. I wanted to make sure this was something I do properly and do in a way that made folks proud to have their work be a part of it.
JP: Where did the name Yellow Chair Review come from?

SFM: A poem of course! I wrote a poem in high school titled Yellow Chair. It's a strange poem dealing with some heavy stuff I was going through at the time. I had this long list of name options. It was almost the Olive Ridley Review. I love sea turtles. Iva, my partner in life and with the review, preferred Yellow Chair.
JP: How is it going compared to your hopes/expectations?
SFM: It is vastly blasting away my hopes/expectations. I thought I'd have to beg for submissions. I thought it would be a slow progression. It has taken off like a rocket. The submissions have been pouring in, and I've had to add staff! I never thought I'd have to ask for help. I could definitely be the one to read all of the submissions and do all the work, but I've always wanted YCR to be a space that is prompt. One of the things I hate the most about submitting work is the waiting and waiting and waiting. I don't want submitters to wait long to hear from us. So I've enlisted help so that you get that 1-2 day turn around.
JP: What are some future projects/plans you have for YCR?
SFM: We've just added two new features to YCR. We're going to start accepting submissions of Reviews and we'll start conducting interviews with contributors. The biggest project I'm planning is a Chapbook contest. I don't have the details etched out 100% yet. I know for sure I want to do a Poetry Chapbook contest. I'd considered also doing a fiction Chapbook contest too, but I don't know about it yet. More information about that will hopefully be available by September.
JP: Why is it important to you to create an arts & literary journal? What role does it play in the arts community at large and in Waco?
SFM: I think it's important to create space. I've read a lot of essays and articles about how there are too many literary journals out there and you shouldn't add to the pile unless you have something extremely unique to bring to the table. I disagree. I think if you're staying true to the work, to the contributors and doing your best to promote their writing/art you're doing a huge service to the literary arts community. So many voices go unheard for so many reasons. So create space that helps voices be heard, and do all you can to get those voices out there.
I don't know that it's fully doing this yet, but I want YCR to be a space that can say it harbors voices from all over the world, from all walks of life, from all sorts of ideologies, philosophies, races, sexes, orientations, languages etc. Waco itself is more than the majority we see everywhere. I want those underrepresented voices to give YCR the chance to showcase them. Waco has a rich variety of people. YCR can work as a catalyst for those voices.
JP: How can Waco support your work?
SFM: Submitting! I know there are so many poets, writers, and artists in our community, and I would truly love to see their works in YCR. I would love to be able to say that YCR is supportive of the community it's created in. I can't say that though if folks don't give it the chance! So please submit your writings and visual artwork.
Donating! I hate asking for money, but if anyone out there wants to throw donations our way it would be a huge help. Right now YCR is costing my household money, and I don't mind but it limits what I can do for our contributors. With donations the Chapbook contests can get kickstarted sooner, and we'll be able to give more in terms of contest winnings. That's the hugest monetary goal right now. Getting the funds to publish Chapbooks. (You can donate by visiting YCR's GoFundMe campaign here!)
Reading! Check out the latest issue of YCR via Issuu here.
JP: What else would you like us to know about your work as a poet and as a publisher?
SFM: That I'm here. That I plan to keep myself immersed in this community on a local level and on an international level. That all of our words, our creations, our feelings and thoughts are worthy of having space. That I want to do all that I can to offer that space.
Get Involved!
To learn more about the submission guidelines and schedule, please click here. To learn more about Sarah and her poetry, please visit her website here. Two blogs to follow are the YCR blog and the Rock the Chair blog, check them out! In September, Sarah will be hosting a workshop on Publishing and Editing at the 2015 WCAF WordFest; join us!
WordFest Anthology Call for Submissions – accepting entries of poetry and prose now through August 31, 2015. Please visit here for complete details, entry fees, and submission guidelines.
Central Texas Artist Collective is inviting a statement of intent to participate in the 100 Thousand Artists for Change visual exhibit on Saturday September 26, 2015. Details here.
Waco has a rich array of museums, symphony, theater, community band, arts, and cultural activities. To check out the options, please visit Creative Waco!
---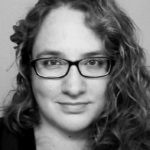 Jenuine Poetess is an artist, visionary, and community organizer. In 2010, she founded In the Words of Womyn (ITWOW), an international, grass-roots, written and spoken-word arts project with chapters throughout Los Angeles, CA; Waco, TX; and Lebanon. Jenuine is the founder of Waco Poets Society and co-founder of the Central Texas Artist Collective. She writes, organizes, and creates rooted in the fierce conviction that holding intentional space, access, and opportunity for all people to foster their creative health is a matter of justice and is a vital asset to the sustainable thriving of communities. She currently lives and poems in Central Texas where she enjoys finding new ways to disrupt the homeostasis of her city. You can contact her at: j[email protected].
The Act Locally Waco blog publishes posts with a connection to these aspirations for Waco. If you are interested in writing for the Act Locally Waco Blog, please email [email protected] for more information.