Nurturing Creativity in Waco, It worked for me!
By Sarah Frances Moran
I've written poetry since I was a teenager and since that time was very good at keeping it nice and hidden in my journals. It made the occasional appearance with girlfriends (girls love, love poems!) and the occasional appearance with family. Otherwise, it was never shared. Never. The thought of sharing my work publicly, whether at open mics or by submitting it to journals was horrifying.
I moved to Waco in July of 2013 and decided in the summer of 2014 that I needed to look into whether Waco offered any open mic type events so I could continue sitting in the corner hiding my work! That's when I came across Waco Word Fest (a part of the Waco Cultural Arts Fest).   I'd missed the majority of the event but did manage to make it to the 100thousand Poets for Change reading and that's where I met Jenuine Poetess, local advocate for all things art.   The event was organized and encompassed this wide variety of beautiful voices. She engaged the crowd, took photos and was extremely encouraging and welcoming. I was impressed. At the event flyers were passed out about other events. It was here that I learned about the Waco Poet's Society and the In The Words of Womyn writing group.
My journey to finding an open mic venue brought me to meeting with Jenuine and a beautiful group of women writers on Monday evenings.   I began sharing my work and my voice. Shortly after, I attended a Nuestra Voz open mic hosted by Jenuine and Waco Poet's Society. For the first time in my life I got the courage to get up in front of an audience of strangers and read my most personal work. I decided that I should start sending my own work out to be considered for publication in journals and magazines. In one year's time I've had a ton of work published in a wide variety of journals, magazines and online blogs. I've begun to dabble in short stories, non-fiction and memoir writing. I've continued to read my work in front of audiences even when my voice quivers. I've been featured in Houston, and Austin, and in September I'll be featured here in Waco. I've started my own journal, Yellow Chair Review, that is quickly growing beyond my wildest imaginations. This year at the 2015 Waco Word Fest I'll be giving a workshop on publishing.
But this isn't about me, this is simply why community is so so important. This is why holding space that is encouraging, comforting and open means so much.
I know my accomplishments are mine but they're also Waco's. This is where my voice was found and this is where it's nurtured. This is where I've learned that my voice is important, that what I create is important and that I have nothing to fear by sharing it.
Imagine all of the Sarahs out there writing in journals, singing in the bathtub, painting in their bedrooms who are afraid. Imagine them never finding safe space. Imagine all of the creativity that never gets shared with the world.
Support the arts. Support the individuals like Jenuine volunteering their time to hold space to uplift voices.
These programs have nurtured and continue to nurture me an an artist. They are important and none of it is in vain. I'm proof of that.
---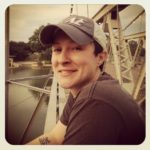 This Act Locally Waco blog post was written by Sarah Frances Moran. Sarah is the editor and founder of Yellow Chair Reviewand a member of the Waco Poet's Society.  To read more of her words please visit www.sarahfrancesmoran.com .
The Act Locally Waco blog publishes posts with a connection to these aspirations for Waco. If you are interested in writing for the Act Locally Waco Blog, please email [email protected] for more information.
(Visited 10 times, 1 visits today)