Where is the Prosper Waco initiative headed?
By Matthew Polk
Over the last few weeks, Prosper Waco working groups have been brainstorming ideas of collaborative ways to reach the measurable goals established by the Prosper Waco steering committees. At the same time, the Prosper Waco Community Engagement Council has been reaching out to people throughout the community to get their input and ideas about how this community initiative should move forward.
What are the Prosper Waco goals, again? Prosper Waco is about:
More kids being ready to learn when they start Kindergarten
More students (and adults) finishing a college degree or certificate that will get them a good job
More people knowing where they need to go to get the best healthcare…and being able to afford it
More people living a healthy lifestyle and losing weight
More women receiving the healthcare they need to make sure they and their babies are healthy
More community members reporting good mental health
More youth (16-24 year olds) getting a job
More people getting the job training they need to make a better living
More people being able to save for their future
To learn more about the specific goals associated with each of the points above and how we plan to measure them, visit our website (www.prosperwaco.org) and click on 'The Goals.'
In the month of October, the Prosper Waco steering committees will reconvene to prioritize the ideas that our working groups have developed. There are many good ideas for things to be done in our community to help move toward our goals, and the steering committees have the job of deciding which strategies are most promising. But even then it will be hard to implement strategies to address every goal across the community at the same time.
It will be important for each part of Waco to decide which of these things is the highest priority for their community. The East Waco community may want to start working on strategies that promote healthy lifestyles and weight loss, while South Waco may want to start by addressing youth employment. North Waco may be most interested in finding ways to help more people finish college degrees and certificates. This is why we need to have an ongoing community conversation about where the Prosper Waco initiative is headed and which of the initiative's goals are most relevant for each of Waco's communities.
If you're still wondering how you can be involved in the work of Prosper Waco, here are some ideas:
Give your thoughts: email our Community Engagement Coordinator, Jillian ([email protected]) and she will connect you to a member of our community engagement council who lives nearest you. Their role is to hear from community members and to make sure that ideas from the community are part of the discussion.
Join the work: if you have the time and flexibility to join the meeting of Prosper Waco partners who are committed to working together, you are invited to join us. You do not have to represent an organization or be a professional expert—any community member who is willing to help can be part of the working groups focused on education, health, and financial security issues.
Tell a friend: tell someone else about the Prosper Waco initiative and point them toward our website or Facebook page. If they are looking for opportunities to improve their education, health, or financial security, help them navigate the Get Help Locally page of our website to find what they need. If they can't find what they need, tell them to call us and we'll help them find the information they're looking for.
Volunteer: by volunteering with one of the many partner organizations within the Prosper Waco initiative, you are directly contributing to the success of this community initiative. If you want to help but don't know where to start, take a look at the Affiliates page of our website to find an organization that is committed to the Prosper Waco initiative. Or give us a call at (254) 741-0081 and we can connect you with a volunteer opportunity that will help move our community forward.
---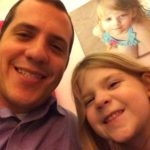 This Act Locally Waco Blog post was written by Matthew Polk. Matthew is Executive Director of Prosper Waco. Prior to that, he served as Superintendent of Rapoport Academy Public School. He and his wife attended Baylor, and after spending a few years in the northeast, they returned to Waco to raise their family. They have four children, ages 8 to 3 months. You can contact him at [email protected].
The Act Locally Waco blog publishes posts with a connection to these aspirations for Waco. If you are interested in writing for the Act Locally Waco Blog, please email [email protected] for more information.
(Visited 14 times, 1 visits today)